Do you have a small, undocumented vessel that you want to use, but aren't sure how to do so while being in compliance with the authorities? Is there a foreign-built vessel in your possession that's just sitting there without Coast Guard documentation status? We understand that when it comes to vessel documentation, some of the jargon can be esoteric and difficult to parse. At our site, we believe in educating vessel owners about vessel documentation, so that they can ultimately be empowered to make the best decisions for their needs. If you answered "yes" to either of the questions at the top of this paragraph, the MARAD waiver might be the right form of boat documentation for you. 
MARAD Waiver Qualifications 
First off, to qualify for this, your vessel has to be at least three years old. So, if it's only been around for a year or even two years, then you aren't going to be eligible for this waiver. Speaking of strict requirements, there's another one for this waiver: you can't have more than twelve passengers on it at any one time. You can have less than twelve, certainly, but twelve passengers are the maximum for any vessel with a MARAD waiver. Also, the vessel has to be owned by an American citizen. 
What This Waiver Enables You To Do 
You can use it to transport passengers commercially. Of course, you can only transport twelve of them at any one time, but you can use this vessel for commercial passenger operations. Additionally (and some vessel owners overlook this) you can use it for sport fishing, too. That means you can use your vessel to have fun fishing with family and friends. 
What You Can't Do If Even If You Have this Waiver 
As you might imagine from the last sentence of the prior paragraph, you're prohibited from any commercial fishing activities with this waiver. That includes selling any fish that you catch on the vessel. Specifically, the MARAD waiver only entitles you to carry passengers on your vessel. You can't use it to carry cargo, you can't use it for towing, you can't use it for dredging, salvage, or anything of that ilk. Short and sweet: the MARAD waiver allows you to carry up to twelve passengers on your vessel or go sport fishing.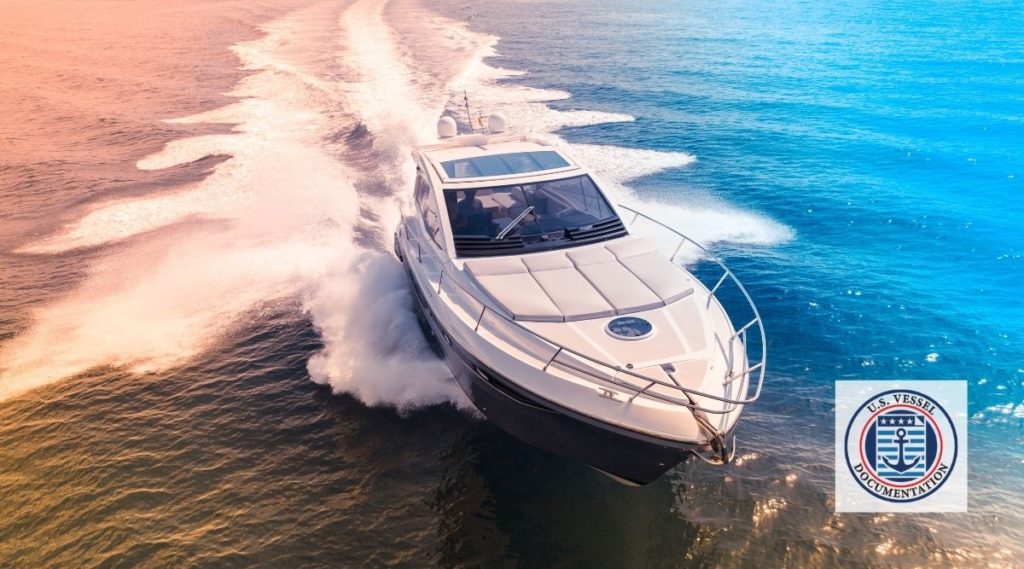 Next Steps: Maintaining Coast Guard Documentation Status and More 
For many vessel owners, the MARAD waiver isn't the end of their vessel documentation, but actually the beginning. Often, after applying for this waiver, the vessel owners' next course of action is to file for a coastwise trade endorsement for a passenger's vessel. As you might imagine, we have those forms at our site as well. You can choose to get rush processing so that these forms are filed as quickly as possible. If you have any questions about how any of this works, our staff is more than glad to help. You can reach them at (866) 981-8783.