Have you been considering documenting your vessel but aren't sure if it's right for you? Does it feel as if it could be something that would help your vessel yet you think it might be too much of a hassle? Here at the National Documentation Portal Center, we've always believed that the vessel documentation process shouldn't be challenging at all. In fact, it should be simple, easy, and efficient. That's what we aim to make it for all of our clients. There are plenty of reasons that vessel owners choose to make their vessel a documented vessel. 
Financing to Own the Vessel of Your Dreams 
Perhaps the most common reason that vessel owners document their vessels in America is to be eligible for a First Preferred Ship's Mortgage. Without vessel documentation (or an application for vessel documentation on file) it's impossible to get this mortgage. As long as your vessel measures at least five net tons and is wholly owned by a citizen of the United States (i.e. you) then you are eligible for vessel documentation. 
Use Your Documented Vessel to Make Money How You Want 
Some vessel owners can choose to document their vessels. Other vessels, however, must be documented, depending on how the vessel owner plans to use the vessels. Case in point: vessels that are going to be used for transporting people and/or merchandise on the navigable waters of the United States or in what's called the "Exclusive Economic Zone." These vessels must be documented and they must be documented with what's called a "Coastwise" endorsement. Consequently, vessels that are to be used for commercial fishing activities on those same waters must be registered with a "Fishery" endorsement.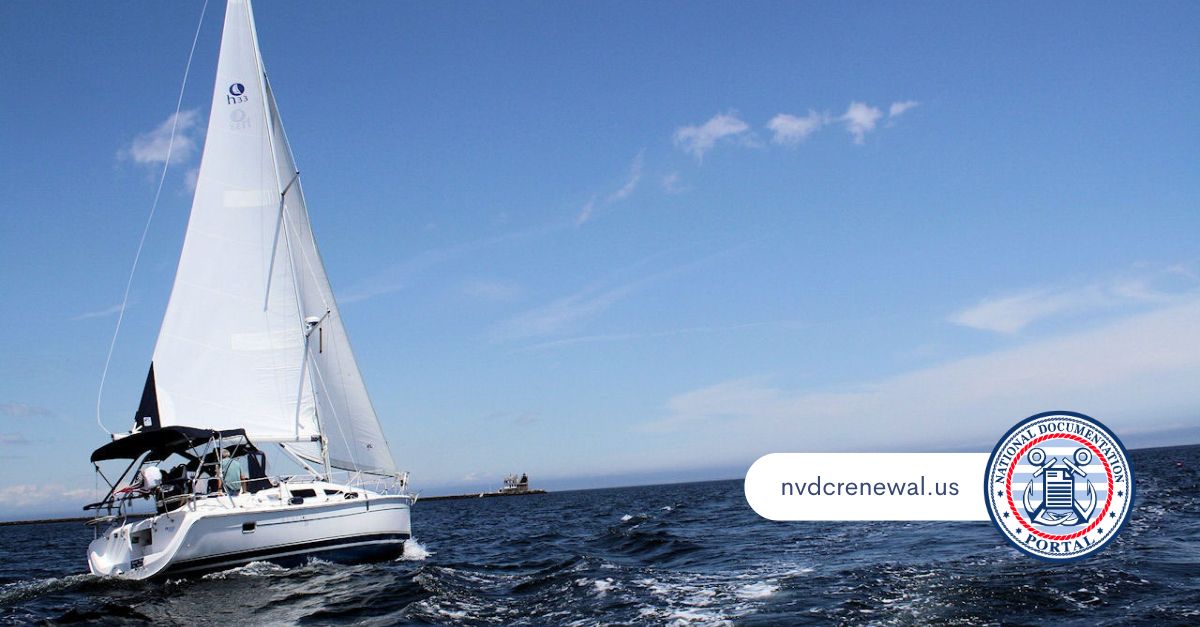 An Endorsement to Fit Your Vessel 
You don't have to use your vessel for commercial activities to document it. In fact, the majority of documented vessels have a "Recreational" endorsement. That is what it sounds like: the vessel is endorsed for fun, for having a good time, with family, friends, or even just out on the water yourself. Keep in mind: all vessels can be used recreationally, but vessels with a "Recreational" endorsement can only be used exclusively for recreation. If you ever decide that you want to change your vessel's endorsement, you can do that at our site, too, through the "Change of Trade Indicator/Endorsement" form. 
Research a Vessel Before You Buy With Someone You Trust 
You can pick the right endorsement for your vessel when you file for your initial vessel documentation through our site. That said, we offer far more than just a way to get your vessel documented in the first place. Indeed, you can renew your vessel documentation, you can reinstate it (if necessary), you can research a prospective vessel purchase with an Abstract of Title and so much more. All of these forms are available at our site at any time and on essentially any kind of device that you might use, as well. Good luck to you in your journeys.