If you are about to get immersed into the boating world and everything that comes with it, perhaps it would be reasonable for you to understand all there is to know about the United States Coast Guard (USCG) Documentation. That is the authority that regulates maritime activity at a federal level. If you want to be informed about when you need to get it, what advantages it will give to your vessel and how to do it, today is your lucky day: You are about to find out.
When Do You Need USCG Documentation?
USCG documentation is a type of boating registration used at a federal level, and it will be needed if your vessel weighs more than 5 net tons (usually that's about a 26 feet long vessel) and if you use your boat for commercial purposes. "Commercial purposes" include but are not limited to the carriage of persons or property for any fare, fee, rate, charge, or other consideration, or directly or indirectly in connection with any business (like fishing) or other undertaking intended for profit.
Recreational used boats that exceed that same net weight (5 net tons) have the option of documenting their vessels as well. Why would they do it when they don't have to? Because being documented does provide you with some advantages. Keep in mind that this registration works at a federal level, so even if you do have USCG documentation you may still need to comply with the regulations of the state you are navigating through.
Benefits from USCG Documentation
Getting the appropriate USCG documentation will give the vessel owners who decide to get it three main benefits:
The first of them is the ease of travel. On foreign ports, it will be simpler for you to enter and leave them with this type of documentation, given that these forms also work as proof of ownership and verification of the boat's origin. As an example, it is the equivalent of presenting a national passport instead of a driver's license.
Every USCG-documented vessel is assigned an official number by the Coast Guard that remains identifying the boat during its life, regardless of the owner. The number has to be displayed on the interior of the hull, normally preferred to marking the exterior of the boat with the state registration number. Documented boats have the benefits of marking the vessel's name and hailing port on the outside, instead.
The last benefit we can think of is title assurance. The US Coast Guard ensures that the vessel you intend to register has a clear history of ownership and filed liens. The bills of sale, mortgages (satisfied or not) as well as the mentioned filed claims of lien can be viewed on an abstract of the title.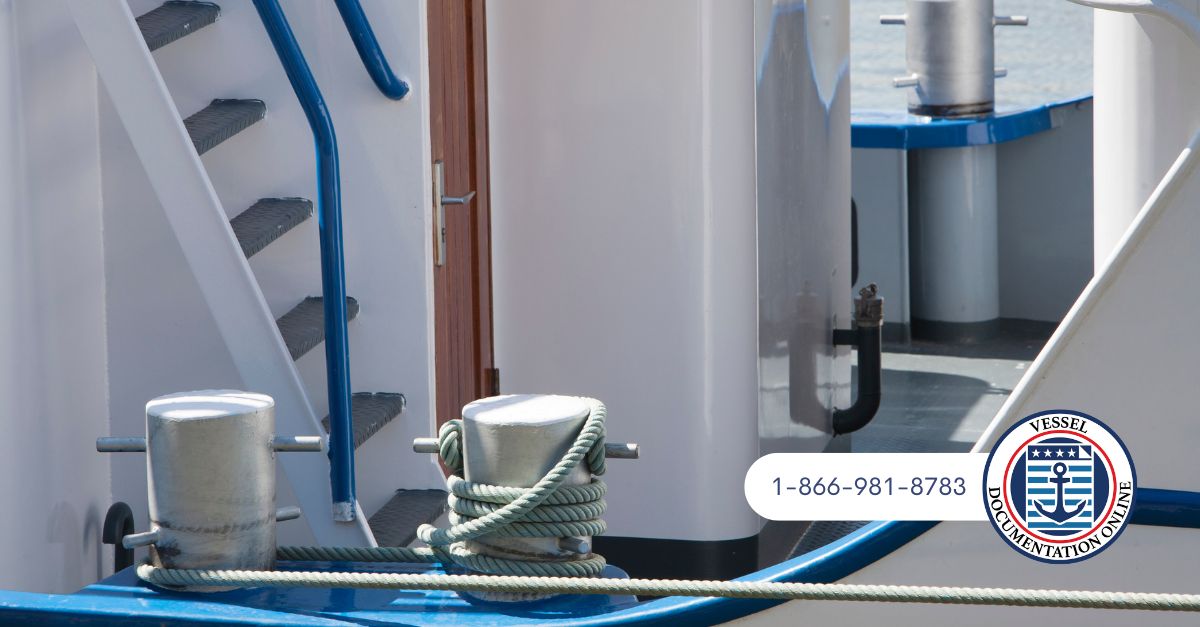 Vessel Documentation Online
As you can imagine, whether you need to get USCG Documentation for the first time (Initial), renew it, reinstate it, exchange or transfer it, or even delete your vessel from the registry, all of that can be done at the National Vessel Documentation Center, where you will be able to download the form and then send it via regular post to the appropriate US Coast Guard offices. Another option would be to submit your documentation from Vessel Documentation Online. Our website is a third-party agency that lets you access the different boating paperwork from the comfort of your house. Contact us today for any additional information!