Have you been wondering if it's time for Boat Documentation Renewal process, again? Do you wish you could take care of your boat documentation and not have to worry about it for a period of time? Renewing your boat registration online can be a task that feels like it's tethering you to your computer screen, especially when the sun is shining outside, and the beauty of the world beckons. To help with that and so much more, we've revolutionized the way you can handle your vessel documentation.
Reliable Mobile Accessibility
One common frustration with some sites is how they claim to be Mobile-Optimized, but when you try to use them, you encounter endless loading screens, incomplete page displays, freezing, sluggishness, or worse. Buttons refuse to respond, and important elements vanish into thin air. We understand your frustration, which is why we've designed our site to be entirely mobile-optimized. With a stable internet connection, our site will load seamlessly, allowing you to complete your tasks without interruptions.
Embrace Mobile Freedom
Gone are the days when you were confined to your desktop computer for renewing your boat registration (or completing any other kind of documentation). As our website is mobile-optimized, you have the freedom to complete your forms on your smartphone, tablet, laptop, or any other internet-connected device you own. 
Renew for More Than a Year in Advance
Your documentation must be renewed every single year, yes, However, with our site, you can renew for up to five years in advance. Instead of having to do it every single year (and thus potentially missing the deadline) you can do it for a longer period all at once. You can even choose to rush your processing so that we put your forms at the top of our queue. 
If You Do Decide to Renew Annually, Do So at the Right Time 
Some of our clients, for various reasons, decide to renew their documentation themselves each year. One thing to keep in mind when doing so, which may sound confusing at first, is not to renew your documentation too early. If you renew it too early, yes, your documentation will be renewed, but it will change your renewal deadline for the next year. 
For example, if your documentation is up at the end of August and you renew in June, then, next year, your documentation will have to be renewed in June. So, you'll have actually gotten less than a full year out of renewal. Renew on time, but not too early.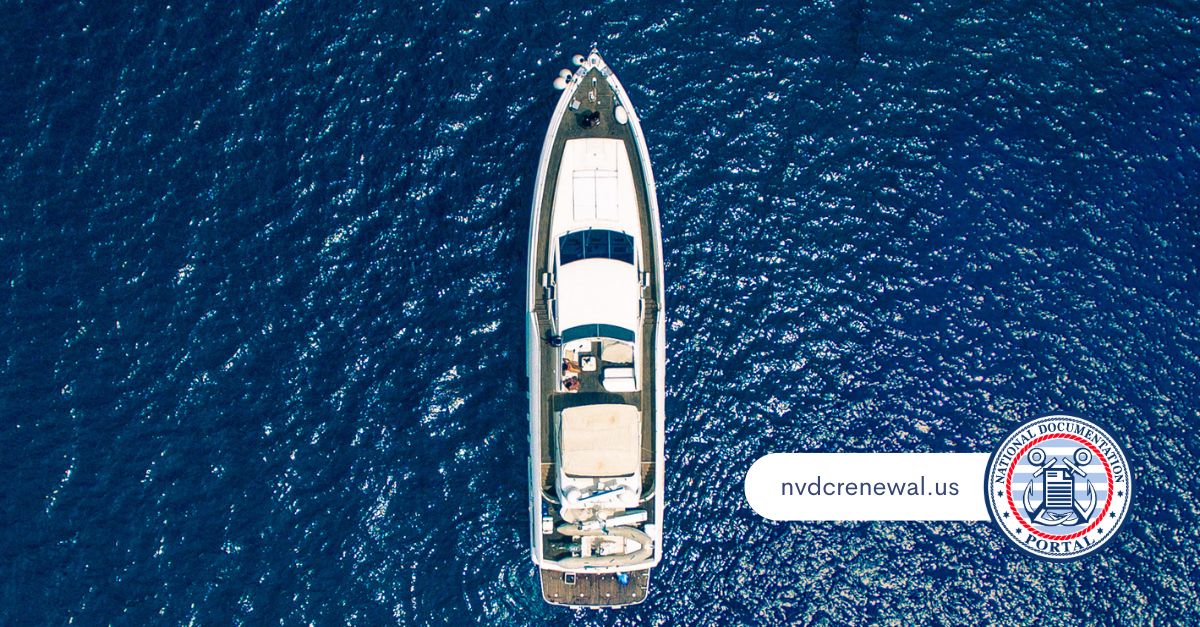 More Than Just Renewal
While boat registration renewal is the most common reason people visit our site, it's just one of the ways that we can help. We offer a comprehensive range of services to cover every stage of vessel ownership. Whether you're in the initial registration phase, renewing your registration, selling your boat, or need any other form of documentation, we've got you covered. To see all of the ways that we can help, we invite you to check out our National Documentation Portal site.