Just as is the case when you own a car, there are rules and regulations that you have to follow when you own a boat. The rules go beyond what safety steps you must follow on the ship or when you are on the water. Like you need to have a license plate on your car and a registration sticker on the windshield, you need to have markings on your boat as well that help to identify it accurately to authorities like the Coast Guard. Familiarizing yourself with the regulations is essential so you can avoid potential fines or problems when you are out on the water. Understanding the rules of 46 CFR Part 67 (subpart I) and how they must be applied is something to do before you take your boat out for the first time.
What 46 CFR is
This particular regulation refers to how your vessel needs to be marked so that it coincides with your Certificate of Documentation (COD) from the Coast Guard. When your boat is registered federally with the Coast Guard, the markings of your ship are different from those that may be required if you were to just register with your state of residence. The Coast Guard outlines specifics about where to place information like your hailing port, the name of your vessel, and the registration number of your boat. Rules also apply regarding the font and size of the font used, where on the ship the information must go, and that it must be permanently affixed in some way.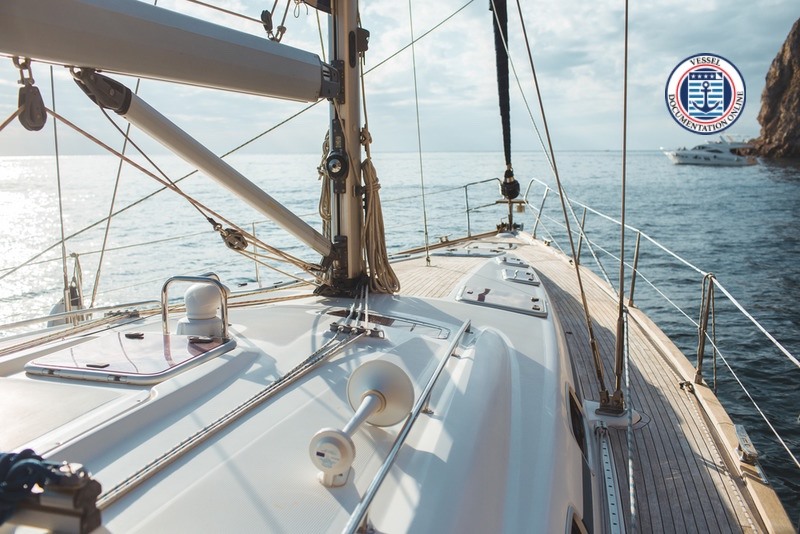 Following 46 CFR
Once you understand what 46 CFR Part 67 (subpart I) spells out, you can move forward with making sure you apply the markings to your ship correctly. You also need to make sure that you keep your valid COD on your boat so that it is displayed on the interior and available to be examined by officials if required. If something were to happen to your COD where it becomes damaged or lost, you must replace it as soon as you can. Here at Vessel Documentation Online, we can assist you with this process and more.
Getting Information for 46 CFR
Your marking information for 46 CFR Part 67 (subpart I) is also part of your registration process, and here at Vessel Documentation Online, we can assist you with any of your registration needs. We are the ideal conduit for boat owners to use to get paperwork to the Coast Guard for processing and approval. We offer all the Coast Guard forms you might need, with everything from first-time registration to getting a replacement COD to filing for a transfer or to change your hailing port or vessel name. With quick and secure access to the forms you need on our website, you will spend much less time worrying about paperwork and how to fill it out and more time on your vessel with friends and family; enjoying all the water and boating has to offer.