May I renew a lost Certificate of Documentation?. It is the policy of the US Coast Guard Documentation not to renew lost certificate of documentation. If you lost your certificate, you could apply for a replacement. You can complete it by filling out the form at nvdcrenewal.us. Once you filled out the application for a replacement, the form will be reviewed by the documentation processor to find out whether there are deficiencies. If there are issues, we will contact you to ensure that your submitted data are correct.
When applying for a replacement, you will need to enter the vessel name and its official number. Hull ID, IMO number, hailing port and other details must be entered. On the other hand, if your USCG certification of documentation has passed the 30 days of expiration, you should restore your documentation first. It is another form that you must apply. The application for replacement will have no changes on the certificate of documentation, except for the address of the managing owner. However, if there are modifications other than the address, you will need to pay fees.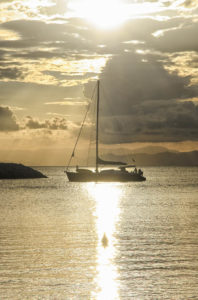 Why Consider Applying For A Replacement Of Documentation?
One of the main benefits of a vessel documentation is that you can cruise in foreign waters with particular protection from the US federal government. Keep in mind that the US Coast Guard certificate of documentation is a proof of ownership. It also authenticates of the ship's origin. With the documentation certificate, you can have a smooth entry in and out of a foreign port. Financing is also easier if you have a certificate of vessel documentation. One of the reasons is that the US Coast Guard Documentation has a history of ownership and lien records, which are preferred by lenders. That said, most lenders require your boat to be documented by the US Coast Guard.
On the other hand, if the lender does not require a certificate of documentation, you can still obtain better terms. That is if you have it recorded with the US Coast Guard. Keep in mind that the first preferred ships mortgage filed with the said government agency is considered as a security. It is also enforced throughout the US and in some foreign countries. If you need assistance in filling out the replacement form for your lost certificate of documentation, you may consider getting in touch with our documentation processors at (866) 981-8783. It is important that you submit your form with the correct data to avoid delays in your application.