In addition to posting access to USCG forms, we try to help our readers with different boating tips, too. You know to wear a personal flotation device and to have one (that fits) for everyone on board. You also know to have a boating plan, which you give to someone on land. That way, should something happen, they know to come and find you. As the summers get hotter and hotter, it's important to take note of safety tips for when you're boating in extreme heat as well.
When the Heat is too Much
We've probably all been out on a boat, having a great time with friends and family, when you suddenly feel a bit too hot. Maybe you've been out in the sun for hours, perhaps you've really exerted yourself, but the heat gets to be just a bit too much. Hopefully, it's just a small thing, and you sit in the shade for a minute, having a big drink of water, take it easy, and you're as good as new. Unfortunately, sometimes that's not the case. It's important to be aware of the signs of heat exhaustion so that you can help anyone who might happen to get it on your vessel.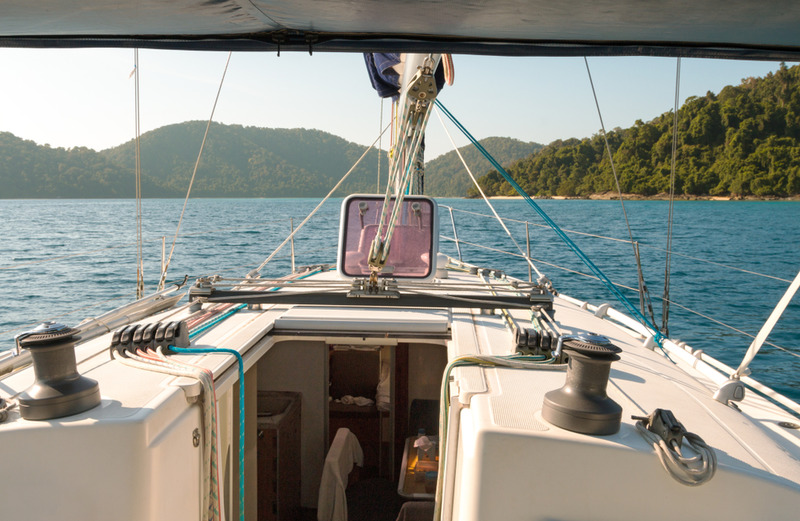 Heat Exhaustion Signs
We know that when you go out on your boat, even if it's just to hang out for a while with people you care about, you have a boating plan. You don't go out when there's a chance of thunderstorms, but sometimes they just appear. The same goes for extreme heat. You might have gone out on the water, expecting a day of 90 degrees or so, only to find that by midday, it's over 110. That happens. When it does, you want to watch for signs of heat exhaustion. These include weakness, which you may just chalk up to being on a boat. Other signs include muscle cramps, headaches, as well as clammy, pale skin. Nausea may not just come from someone drinking too much alcohol, it could be heat exhaustion.
Little Things You Can Do
Obviously, if someone has heat exhaustion, you want to get them out of the sun and into the shade. Fan them, keep them cool, but don't make them too cool. Get them onto land so that they can rest properly. To keep your boat cool in any circumstance, you may want to try actions like splashing some water on the deck. Don't be afraid to wear a hat, as it keeps the sun off of your face and neck. Ice packs are always good to have on your boat, but you may also want to consider keeping your sunscreen in your fridge or cooler, too.
One Place for USCG Forms
With a few precautions, you can be prepared for the extreme heat when you're out on the water. With our vessel documentation, you can stay in compliance with the law, too. Find USCG Forms and everything you need at our site, call (866) 981-8783.