Vessel documentation is an essential part of boat ownership, but that doesn't mean it is something to look forward to. Filling out and processing vessel documentation used to take a long time, requiring the printing out of forms, trips to the post office, and days of worrying that your private information may have been lost in the mail. Now, Vessel Documentation Online has created a better way to process United States Coast Guard Documentation.
Does My Vessel Need Documentation? 
Vessels owned by a U.S. citizen that weight at least 5 net tons must be registered and complete United States Coast Guard documentation. Not sure if your boat qualifies? Most vessels longer than 25 feet will weigh at least 5 net tons. Vessel documentation is what will allow you to travel uninhibited through U.S. and international waters. 
With the proper vessel documentation, you will have access to ports and trades necessary to your industry, and passenger vessels are able to make trips without delays. If your vessel transports cargo or passengers between points in the U.S. or internationally, weights at least 5 net tons, and a U.S. citizen owns it, then you have to register and document it according to U.S. Coast Guard guidelines. 
Important USCG Documents
Proper documentation of your vessel requires you to fill out a variety of forms establishing vessel ownership, identity, home, etc. Here are some of the important U.S. Coast Guard documents you may be required to use at some point during your time as a boat owner: 
Initial Vessel Documentation
Vessels that have not previously been registered must submit the initial form to begin the process of receiving a certificate of documentation. The initial vessel documentation form includes the name of the vessel, whether you own or have recently purchased the vessel, the vessels hull ID, hailing port, and more details pertaining to the ownership/management of the vessel.
Transfer or Exchange
Should the ownership of your vessel change hands, you will need to complete a transfer or exchange form. The transfer or exchange form is not for boats that have been sold, but rather for circumstances that require ownership be altered. A common circumstance in which this form is required would be in adding or removing the name of a spouse from the ownership of the boat. 
Renewal
Once your vessel is properly documented, you will receive a Certificate of Documentation (CoD) CoDs have an expiration, and must be regularly renewed. The renewal form is to be used by owners of vessels who's CoD has not exceeded 30 days of expiration. 
Reinstatement
If your vessel's CoD has exceeded 30 days of expiration, you will need to fill out a reinstatement form in order to continue legally utilizing and operating your vessel. 
Abstract of Title
You may want to keep information regarding your vessel title on hand for future reference; in this case, you will need to complete the abstract of title form. This form allows you to request a copy of the abstract of your vessel title, which will include information on the vessel itself and its ownership. 
Port/Name Change
In the event you wish to change the official hailing port or name of your vessel, you can do so using this form. 
MARAD Waiver
This form allows for foreign and small vessels to receive special dispensation from the USCG to travel within U.S. waters without documentation. These privileges are typically granted to passenger vessels, and access is limited.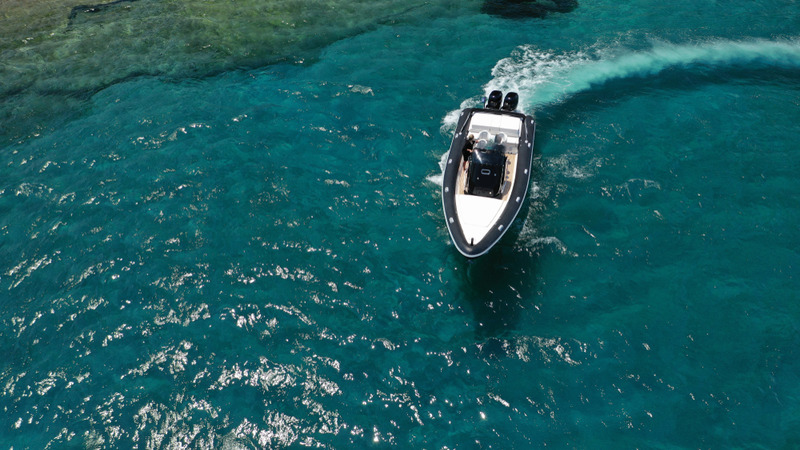 Process Documentation with No Fuss
There is a lot to keep track of when you, own, operate, or manage a vessel, that's why Vessel Documentation Online wants to help make processing United States Coast Guard documentation fast and easy. In fact, Vessel Documentation Online makes processing USCG documentation so easy that many of our customers tell us they complete the forms right from the comfort of their yachts! Here's how we do it:
Everything in One Place
Rather than making you keep track of lots of physical paperwork, Vessel Documentation Online puts it all in one place. Find every USCG document you need right on our website. There's no need to download forms, print anything out, or mail anything in. We keep track of everything, even after you have completed your forms.
Online Submission
As traditionally, vessel owners had to send their vessel documentation via mail. Vessel Documentation Online allows you to submit important USCG documents online. Did you submit? Then our amazing team of processors will look over everything. This way we ensure everything is right before sending it to the USCG. 
Safety
Worrying about losing important personal information in the mail is not how you should be spending your time. Instead, let Vessel Documentation Online keep your documents safe and secure. We have a top of the line safety measures and system of organizing your information. So we will help to keep your documents safe and accessible. 
Easy Renewal
With Vessel Documentation Online, we help you keep track of when you need to renew your USCG documents, and make the process easy. With a couple clicks, you can keep your documentation up to date. Even renew it years in advance, so you never have to worry. 
To easily process your important U.S. Coast Guard documentation, visit Vessel Documentation Online. We put everything in one place so you can get back to enjoying the open water.