If you are the owner of a vessel owned by the US Coast Guard, you may be curious about how to get an abstract of title for your boat. An abstract of title is a document demonstrating ownership of a vessel and may be used for registering and titling the vessel. Abstracts of titles can also be found online. We will share information on how to receive an abstract of title for a USCG vessel in the United States in this blog article we are writing. Even though a boat is regarded as a kind of personal property, various steps and processes still need to be carried out before ownership of a boat may be lawfully transferred from one person to another. The following are some suggestions that will help that procedure go as smoothly and easily as possible.
Keep In Mind That Each State Has Its Laws Governing Vessel Titles
You will most likely want an abstract of title if you have just acquired a boat or are planning to refinance a debt secured by one. An abstract of title is a legal document that demonstrates that you are the boat owner and provides information on any liens that may have been put on the vessel while it was in your possession.
Keep in mind that each state has its laws governing vessel titles; these laws are not all created equal, so it is important to know what kind of title your vessel currently possesses, as this will help you determine what kind of title you should request from the Department of Motor Vehicles in your state (DMV). Most states provide either a certificate of title or a registration certificate as a form of legal ownership for motor vehicles.
Ask The Previous Owner for The Title and Any Other Related Documentation
Next, approach the former owner and get the title and other relevant paperwork. It's a red signal if they can't provide it, and it might indicate dishonesty if they've opted to sell the yacht without a title. If that's the case, you should learn more about the issues before deciding whether to become involved. As much as possible, you should attempt to learn about the transaction itself, such as who purchased it, why they sold it, where and when it was registered, and so on.
Thus, you will know whether or not a professional survey of the vessel is necessary before your purchase. Inquire about any changes that may have been made and when and where they were implemented. If you want to purchase a boat in most states, you must first acquire an abstract of the title. This checks to see whether the ship is free and clear of any liens or other legal claims that might affect its value. Even though most of the paperwork is straightforward, here are some pointers for completing it efficiently and avoiding delays.
Be Sure to Include All Pertinent Information About the Vessel to Obtain Your Abstract of Title
Be careful to include all the essential information about the vessel in your request for a free abstract of title via the Department of Motor Vehicles, according to flsenate.gov. This encompasses any aliases as well as brandings. Along with the whole name of the vessel and the year it was constructed, the applicant must also provide their entire name. In addition to that, the state in which the vessel is registered has to be specified. Include any liens attached to the vessel and your application if you want to purchase it.
Your application will be denied if any information is incorrect or missing, including personal information. Make sure that each owner's address is put on the title if there is more than one owner registered on the title. This will allow the mail from the Department of Motor Vehicles to easily reach each owner. Because you now have access to all of this information, submitting your request for an abstract should be simpler than ever!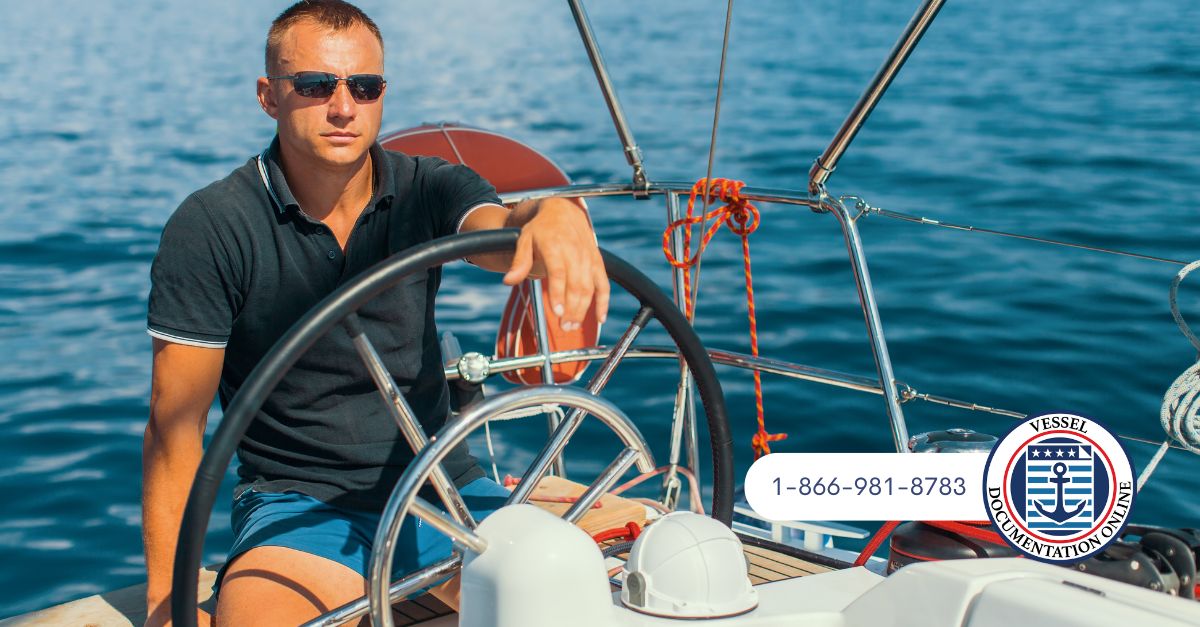 Keep Copies of Everything Related to Your Boat Purchase
Keep copies of anything pertaining to your boat's purchase, including receipts, information on the warranty, and any other evidence that demonstrates that you are the vessel's owner. You must bring some official identification with you, such as a passport, a driver's license or state identification card issued by the government, or a passport card with a picture on it. You will also need to complete Form SS-4 (Application for Employer Identification Number), which may be obtained from the Internal Revenue Service (IRS) website.
This form notifies the government of who you are as well as the tax identification number of your firm, allowing them to transfer your title papers to the appropriate location. Additionally, it must include copies of any savings bonds or other types of investment vehicles used toward the payment of the purchase price, in addition to any other types of investment vehicles utilized toward the payment of the purchase price.
Vessel Documentation Online LLC specializes in creating abstracts of titles for vessels that are used in the United States. They can create an abstract title for a vessel currently in the water, or they can create one for a vessel still on the plans. To have an abstract of the title created, one needs to contact Vessel Documentation Online LLC by calling (877) 564-1398.