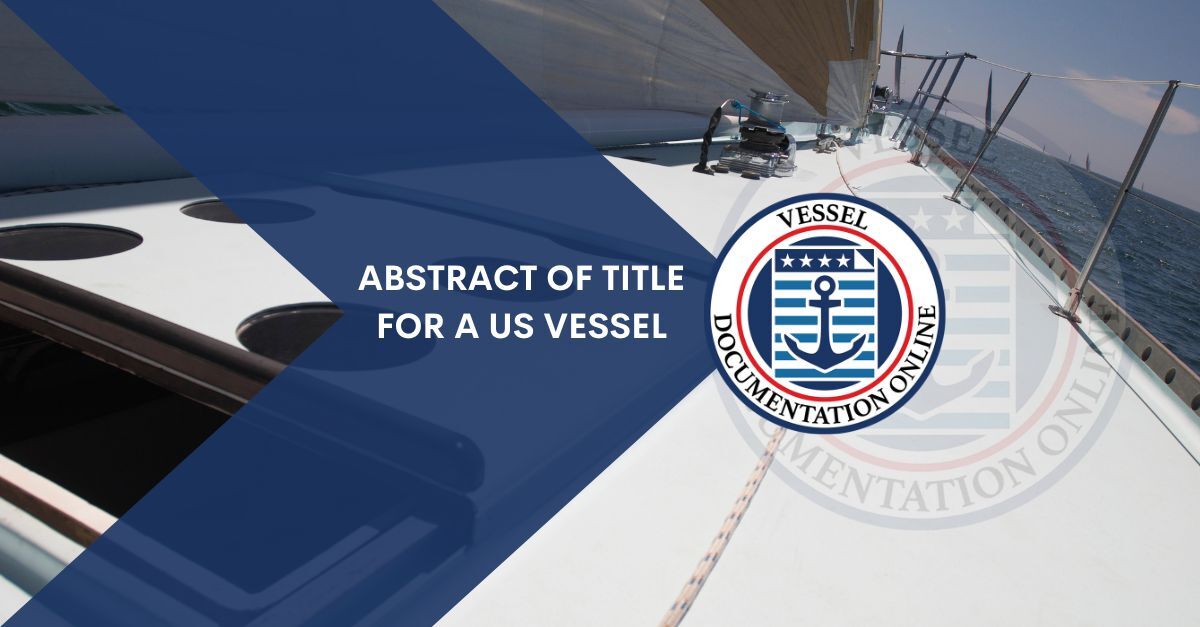 You must comprehend the abstract of the title associated with your vessel if you are a boat owner in the United States. This certificate demonstrates that you are the boat owner, and it may be used as evidence if the boat is ever stolen or misplaced. It is essential to preserve a copy of your abstract of title in a secure location and ensure that it is always up to date and aware of the procedures to follow if you need to replace or amend it. The following is information necessary for you to understand the abstract of title for your boat. It is essential to obtain an Abstract of Title for your vessel if you own a registered boat with the US Coast Guard. The following are the prerequisites you need to be aware of to get one.
The Vessel Must Be Documented with The United States Coast Guard
In this scenario, an abstract is an official document that contains all of your vessel's information. A boat title is comparable to a vehicle title in that it tells you everything about the boat, including who owns it. This information may be accessed via the Coast Guard's National Vessel Documentation Center (NVDC) or Vessel Documentation Online LLC, accessible online. You'll need to have a few things in place before acquiring an abstract of the title. Vessel abstracts of title requirements differ based on where you live in the United States and what kind of boat it is you're attempting to get an abstract for. For example, whether or not your vessel is registered with the United States Coast Guard and whether or not it is registered under Title 46 affects the procedures you must take to get an abstract of title for your vessel.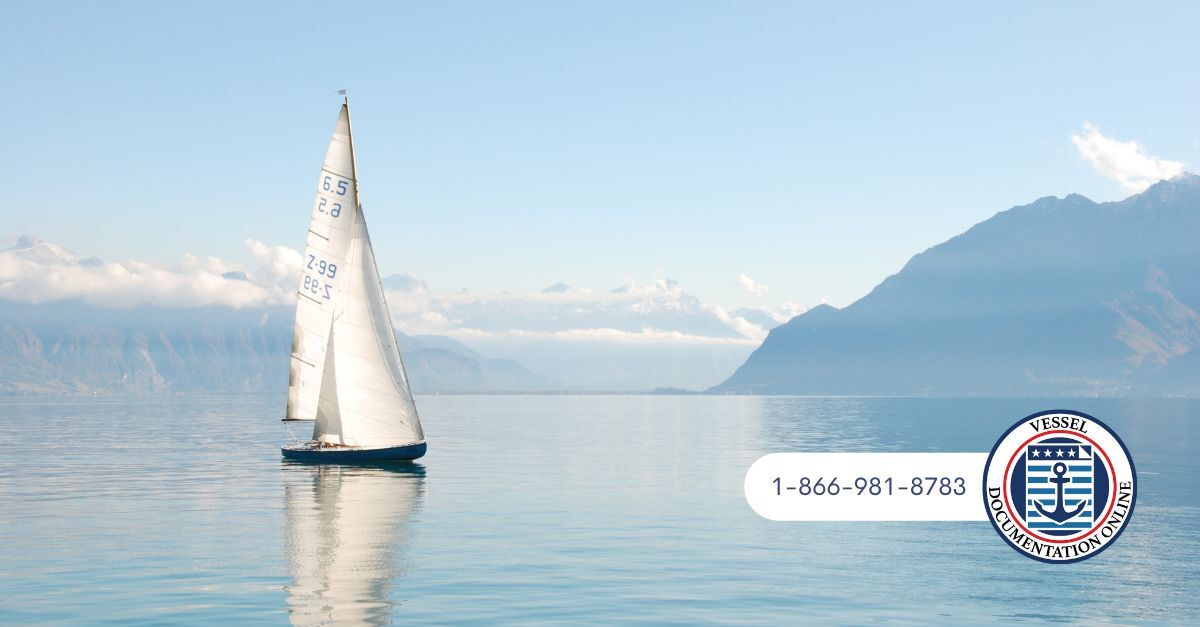 The Title Must Be Free and Clear of Any Liens or Encumbrances
When purchasing or selling a vessel in the United States, you must have an abstract of title to verify that the vessel's title is unencumbered and free of any liens or encumbrances. In most cases, the transaction cannot be finalized without a copy of the title that has been notarized. A written document known as an abstract of title may be compiled using a wide variety of sources and in line with a wide variety of regulations. It may be created either specifically for your purpose or in a more generic format suitable for use as a public record. In it, you'll find the name of the property's owner, the property's legal description, and any encumbrances attached to it. An abstract of title may be sought in the United States by contacting the state office of vessel registration.
Application Fee Must Be Paid at The Time of Submission
Payment of the application fee must be made at the time of submission. According to the type of vessel and whether or not it is documented or undocumented, additional fees may apply to submitting an abstract. An abstract can be issued as long as the vessel is docked in a port. Make sure to go through many stages and considerations before getting an abstract of title from the United States government for a US vessel. For example, you must pay an application fee when submitting your request. You will receive a list of required documents after your request is processed. Your response is due 30 days from the date it was received. Once the appropriate agency has received your application, it may take two weeks to be processed. When you buy a boat, you need an abstract of title according to cornell.edu. You need the name and contact information of the vessel's original owner and any liens that may exist.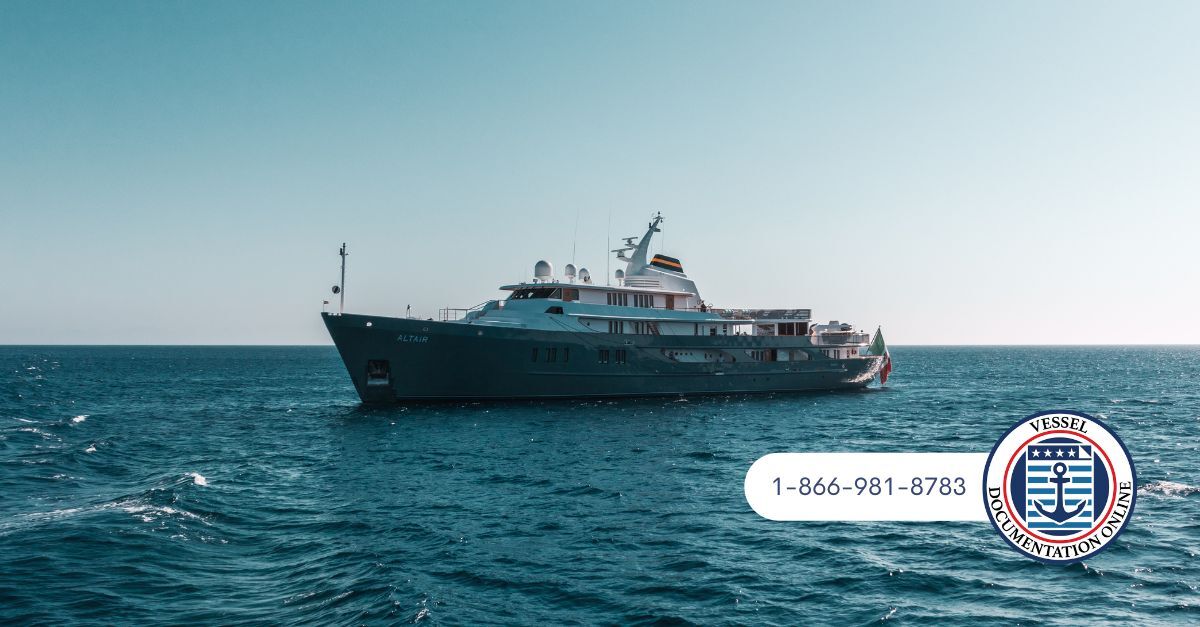 The Vessel's Owner Must Submit the Application
In order to get an abstract of title, the boat's owner must first apply. Owners and representatives are both eligible to make appearances. In order to file for an abstract, the applicant must sign an affidavit confirming that they are permitted to do so by the other owners of the property. Only one signature is needed if no other owner is listed on the original document. The application should contain basic information about the vessel's kind and length. Also needed is an estimate of the vessel's worth. Both the applicant and any co-owners listed on the vessel's original registration or certificate of documentation must sign and date their respective applications. You must sign and date this document and produce your evidence of ownership if anybody else has a lien on the vessel. Those with liens will also have to fill out a release form, which may need additional effort depending on the complexity of your circumstance.
A USCG Abstract of Title is available straight away, which is wonderful. A quotation will be sent back to you within minutes once you fill out the top area of our contact page. Accepting your quote will put you one step closer to obtaining the necessary US vessel documentation. Contact Vessel Documentation Online LLC at 877-564-1398 immediately if you have any questions or concerns.