As a first-time boat owner, you may stress a little bit when transferring ownership of a documented vessel, as it can be a complicated process. As a United States Coast Guard (USCG) vessel owner, you need to ensure to have all of the proper documentation before selling your boat. This article will go through the processes you need to follow to show you how to sell a documented vessel.
Selling a Documented Vessel
Let's start from the beginning. If your boat is documented, that means that the United States Coast Guard (USCG) issued a Certificate of Documentation (COD) to your boat. Being registered by the United States, it has the advantage of being subject to fewer federal rules and regulations than foreign boats, so the procedure of transferring ownership of the yacht will be a bit simpler.
Selling a boat is already difficult, but it can get even trickier when documented, as you will need to ensure that all the documentation is in place. If you follow the next guidelines, the buyer and seller will have a pleasant experience.
The first thing you need to do is to make sure there are any restrictions or requirements that apply to your boats, such as a maritime lien or a mechanic's certificate for items that may have been repaired or maintained.
After that, it would be helpful for the buyer to acquire the documentation that will demonstrate to the government authorities that he is the legitimate owner of the vessel he just purchased. Ownership transfer documents and county records of property ownership are two documentation examples.
A Bill of Sale Will Serve as Proof of Ownership
As you may know by now, vessel registration is highly regulated by the US Coast Guard. Extra standards need to be met when selling documented vessels. A bill of sale or memorandum of understanding can help you sort that. This article can show how to write one. What to include, who needs to sign it, what details of you and the vessel need to be stated, what information of the buyer has to be written… everything will be covered in the article.
Finally, the last step is to contact Vessel Documentation Online. We will then send a letter to the buyer through certified mail who will receive a notice with information on how to complete their part of the transfer procedure. You must notify the Coast Guard's National Vessel Documentation Center if you want to sell a recorded vessel. If you don't notify them the procedure is halted for around 60 days. This might be a significant setback if you're in a hurry to sell your boat. If you have any liens or mortgages on your property, you may seek their release by completing USCG Form CG-715-4. Upon completion of these steps, the boat will be ready for delivery.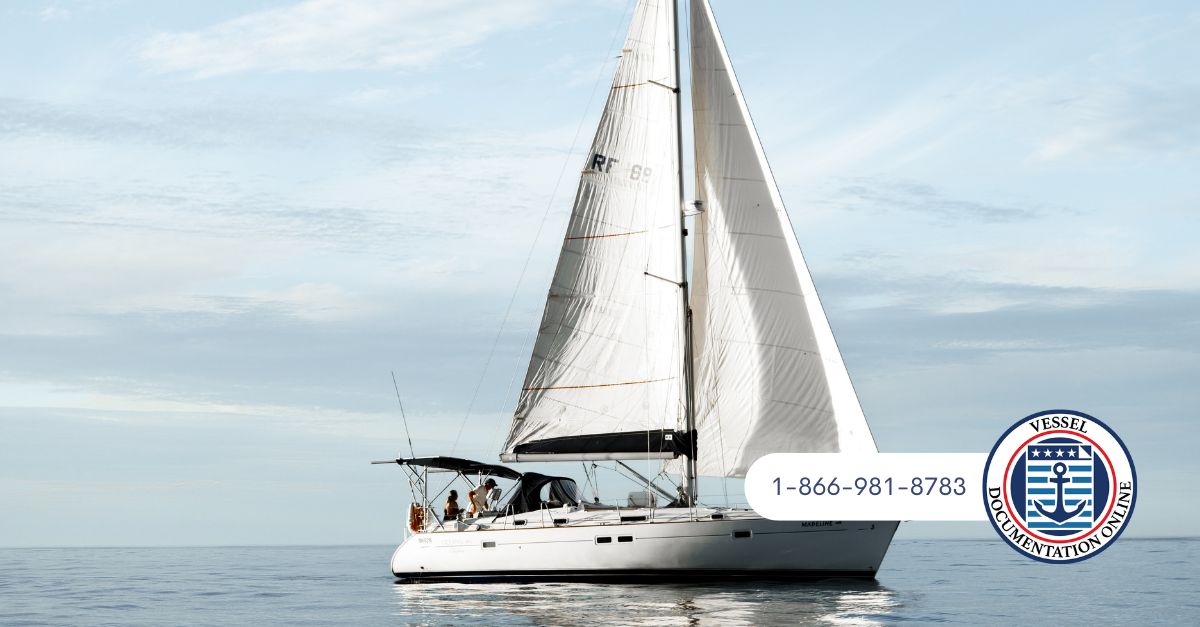 Vessel Documentation Online Can Help You Out
Getting into the trouble of documenting your vessel has some advantages as well. Just by registering it normally, vessels are worth a bigger value, given that potential buyers will assume that the boat has been taken care of. Although the process is pretty straightforward, you can never be too careful so having an extra pair of eyes helping you out on the process can be very valuable. Just contact us by filling out any of the forms you need. Help us help you with how to sell a documented vessel!