Sometimes, being out on the water when the waves are high is good. That's true if you're surfing or if you're out with friends and family while dragging some kind of fun inflatable behind your boat. However, often rough seas are just that: rough. They can make it difficult to hold your course, even presenting a health hazard. We can't control the wind and the waves, but we can make it easier to handle Coast Guard registration and other forms of documentation. At our site, filling out your forms is smooth sailing indeed. 
Fill Out Coast Guard Registration From Anywhere 
Sending in boat documentation forms is no one's idea of a good time. Yes, it's something you have to do, but no, it's not the kind of thing that anyone genuinely enjoys doing. That's why we did everything in our power to make it as easy to fill out as possible. You can fill it out on your phone, tablet, laptop, computer, or any device with an internet connection. That way, you don't have to plan your day around when you're going to fill out your forms.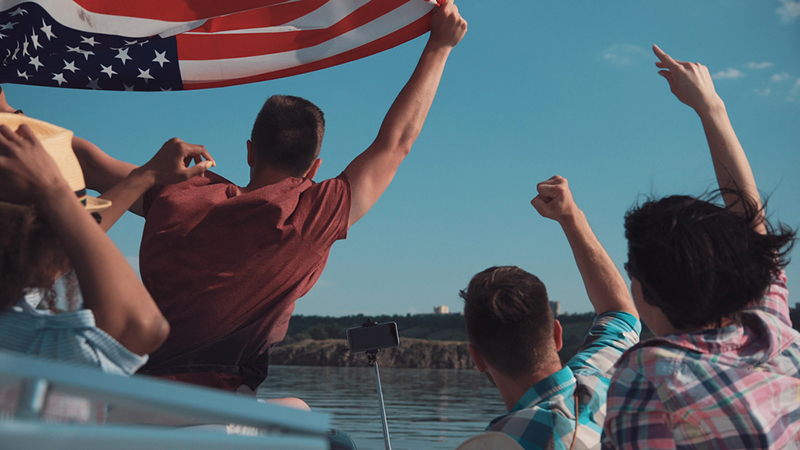 Freedom to Live 
Many of our customers have told us how useful this feature is because it lets them fill out their forms when they want. You could start filling out your forms in the morning, while you're reading the news or getting ready for the day. Then, you could take a break and pick it back up at lunch or when you have a few minutes away from work. If you're being driven somewhere you could fill these forms out, or if you're in line, in the restroom, even on a stationary bike. As you can see, there's practically no limit to where you can fill these forms out. You can even do it on your vessel (provided you have an internet connection). 
Don't Worry about Typos
The only perhaps more annoying than filling out vessel documentation forms is, filling them out, then having them sent back to you due to typos or small mistakes. We know firsthand how irritating that could be, so we made sure it won't happen to you. Here at the Vessel Documentation Center, we employ some of the best document processors in the business. They can look over your forms completely, making sure there are no errors. If there are, they can reach out to you or just take care of them. 
Documentation Ahoy 
Many only think of Coast Guard documentation forms at the very beginning of vessel ownership, but the truth is that you'll need different kinds of forms all through the time you own your boat. No matter where you are in vessel ownership, you can find all of the forms that you need at our site. When it's time to change your hailing port, renew your documentation, or anything else, you can find what you need here at the Vessel Documentation Center. For more info, call us at (866) 981-8783.