Have you ever found yourself in a sea of confusion when it comes to boat documentation in the United States? Whether you're a seasoned mariner or a newcomer to the sea, navigating the documentation process can be daunting. That's where our National Vessel Documentation Center comes in.
Here at the National Documentation Portal, we are all about simplifying the lives of vessel owners. We believe that filling out boat documentation should be a breeze, not a bureaucratic nightmare. Our mission is to streamline the entire process. We can do that in several ways.
Your One-Stop Shop for Vessel Documentation
No more scouring the internet for various vessel documentation forms. We've gathered the majority of the forms you may need, conveniently in one place. Think of us as your "one-stop-shop" for boat documentation. Many of our clients initially come for one form but return to us for all their documentation needs throughout their vessel ownership journey.
But we don't stop at easy access to forms; we offer education too. We believe that informed vessel owners make better decisions, so our website provides ample information about each form, such as eligibility criteria, who may need it vs. who may not, benefits, and much more.
Why We Began the National Documentation Portal 
We founded our NVDC because, as vessel owners ourselves, we couldn't find a single website that met our expectations. Some offered a few forms, while others lacked security. Our platform combines the best elements from other websites to provide vessel owners with the best possible experience. 
National Vessel Documentation Center (NVDC) and Its Benefits
First and foremost, we understand that time is precious when it comes to vessel documentation. For example, like many of you, we didn't like the idea of being chained to a desk for hours to fill out documentation forms on our desktop computers or by hand.  That's why we've optimized our website for mobile devices, giving you the freedom to fill out forms on your terms. 
Whether you're at the bank, work, harbor, or even on your boat, you can complete your documentation whenever and wherever it suits you.
But that's not all. We also offer services that set us apart from the rest. For most of our forms, we provide rush processing and priority requests, ensuring you're at the front of the line.
We recognize that typos can happen, and they shouldn't hinder your documentation process. That's why we have document processors on hand to review and rectify any errors, making the process as smooth as possible. That way, when it comes to your form, there's no reason for delay.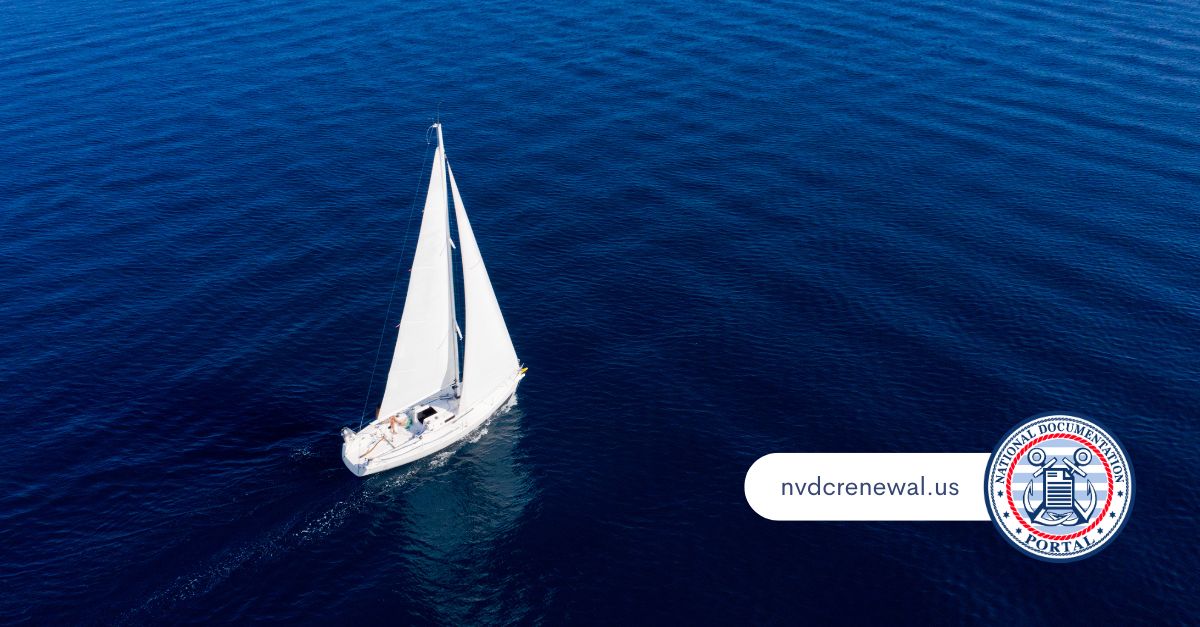 An NVDC That Adapts to Your Needs
Our NVDC is your partner in all stages of vessel ownership. Whether you're researching potential purchases, registering your vessel, renewing registration, securing a mortgage, paying it off, or selling your vessel, you can find all the necessary forms on our site. To explore how the National Documentation Portal can assist you, simply click here.