Getting the right documentation for your vessel doesn't have to be difficult. It can seem like it is. It can feel like there's so much paperwork, so much of which may (or may not) apply to your specific vessel. And, if you don't fill it out in just the right way, you either won't be in compliance, or you'll be caught in an endless loop of filling it out and sending it in, filling it out and sending it in, only to never actually get the documentation you need. That's why we built our Vessel Documentation Online site. Here, you can get all of the USCG Craft Documentation that you need, no matter your situation. 
Getting Started with USCG Craft Documentation 
If you go to our site, you'll see all of the different kinds of forms of documentation that we offer. You won't have to click on some "Table of Contents," or search through our entire site just to find the exact thing that you're looking for. Instead, you'll be able to find everything right on the front page of our site. Every single form that we offer can be found on the left side of our page. We put the most commonly used forms right in the middle of our site to make it even easier for our customers. 
First Time? You Probably Want the Initial Registration 
That's the form that will get your vessel registered if it's never been registered before. Most of the time, when someone comes to our site for the first time, that's the kind of boat documentation that they're looking for. Just click on that form and answer all of the questions. We've highlighted the ones that you absolutely have to fill out with an asterisk. We also know that you'd probably rather do anything else other than fill our documentation, so we have that "status bar" at the top of the screen. That way, you know just how far you have to go until you're done.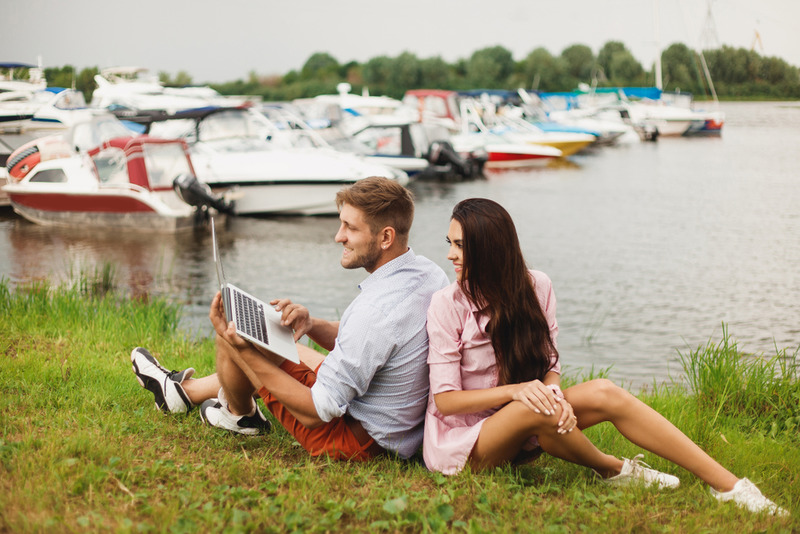 Don't Sweat Filling out the Form 
You can answer each question and then press "tab" to go to the next block. We've talked to plenty of customers over the years who go over their answers over and over again, like they're a nervous high school student filling out an essay. You don't have to do that. Sure, you want to answer your questions to the best of your ability, but remember that we have professional document processors on staff. They'll go over your answers, and make sure that any small errors are fixed before we pass your forms on. 
All the Documentation You'll Need
No matter where you are in the process of owning a vessel, we have the right documentation for you. If you're buying, selling, renewing your USCG craft documentation or deleting it, or everything in between, we can help. For more help, you can call us at (866) 981-8783. Fair winds and following skies.