So you've finally bought the boat of your dreams, and you're ready to see the world. A lot of people dream of feeling the salt on their lips and the cool breeze on their face as they navigate to their intended destination. If you're gearing up for a sailing adventure, make sure you've packed and prepared everything you need. Apart from going through your yacht documentation, you also have to pack these items:
Clothes
When you're sailing, you won't have the luxury of doing laundry. At most, you can rinse the dirt off your clothes but that it. Therefore, you need to take several items of clothing with you such as:
shorts

tank tops or t-shirts

long-sleeved shirts

leggings or track pants

a dress or two (for women)

a lot of undergarments

socks

bathing suits

soft-soled or boat shoes

sandals or flip flops

a windbreaker, cardigan or pullover

a sunhat

sunglasses
Toiletries
You can be more flexible in terms of toiletries, and this would depend on your own hygiene habits. But the most basic items you should pack include:
shampoo and soap

toothbrush and toothpaste

deodorant

lip balm

a razor

eye drops (for those who experience dry eyes)

tampons (for women)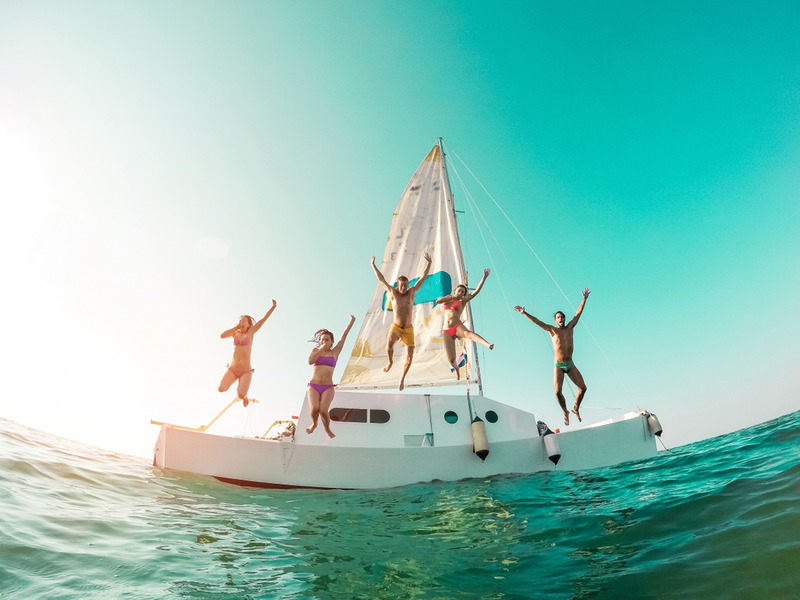 Towels
Make sure that the towels you bring when you go sailing are the quick-drying type. Heavier towels take too long to dry making them impractical. Also, pack two towels so you can use them one after the other.
Water Gear
If you're also planning to go swimming or have other water-related activities, then water gear is a must. You can pack your snorkel mask, wetsuit or even all of your fishing gear.
Electronics
It would also be a good idea to bring some of your portable electronics. For instance, you can watch movies or play games on your tablet. Or you can also catch up on your reading with your Kindle reader. Also, don't forget to bring your smartphone or camera to capture those memorable views and experiences.
Along with your electronics, also take your portable chargers. Headlamps or flashlights are very practical too, especially when you're faced with an emergency. Carry all of your electronics in a waterproof bag so they won't get damaged.
Medical Items
Any boat-related website such as Vessel Documentation Online will tell you that when it comes to sailing, safety is a priority. Therefore, you should also pack the basic medical items such as:
bandages

over-the-counter medications

prescription medications

sunscreen

mosquito repellent
It's also a good idea to pack your health insurance card and a list of all your emergency contacts. These items will prove useful in emergency.
Food
You may also want to pack a couple of your favorite snacks and beverages with you. Also, bottles of water are essential items when you're on a sailing trip.
To sum up
After packing all of the essentials, you're ready to sail away to far off lands. Before you do, you may want to learn more about sailing and yacht documentation. Call 1-866-981-8783 or visit Vessel Documentation Online for an incomparable learning experience!