So, you've finally acquired that dream vessel you've been hunting for relentlessly. Now, the question that might be on your mind is, "How can I Register My Boat with the Coast Guard?" Some vessel owners have to do it and some can choose to do so. No matter your reasons, we can help. Here at the National Documentation Portal, our mission is simple: to be your one-stop destination for all your boat documentation needs.
So, How Do I Register My Boat With the Coast Guard? 
Registering your boat with us is a breeze, taking only a matter of minutes. While you won't immediately spot a "register" button on our website, you will find an "initial vessel documentation" link. There, you can swiftly fill out the required forms in just a few minutes and submit them to us. That's it. That's really all it takes. You can opt for rush processing if you would like, of course, to put your form at the top of our queue. 
A Superior Approach to Registration
Picture having a knowledgeable companion by your side to guide you through the documentation process. Instead of going solo, you'd have someone to review your responses, rectify minor errors, and ensure everything is in perfect order before submission to the relevant authorities. This is precisely what our document processors offer. When you complete your forms, they meticulously examine them. If any revisions are necessary, they make them promptly. This eliminates having to wait for months only to discover your documentation was delayed due to a typographical error.
Bulletproof Security Measures
Filling out an online form demands caution, especially when it involves financial transactions, the disclosure of sensitive information, and the like. At the National Documentation Portal, we take security seriously and maintain an impregnable defense. We are well aware that malicious entities are constantly lurking, seeking to steal your information and worse. To thwart their efforts, we invest in state-of-the-art security measures and regularly update them, such as SSL encryption and much, much more. By staying ahead of the curve, we can safeguard your information effectively.
Help After You Register Your Boat With the Coast Guard 
After you've registered your vessel with the Coast Guard, it's not like that's the end of our services. Far from it. We can help you through the renewal process, to apply for vessel financing, and much, much more. You don't even need to own a vessel to utilize our site, as we offer access to Abstract of Title, a vessel documentation search, and more.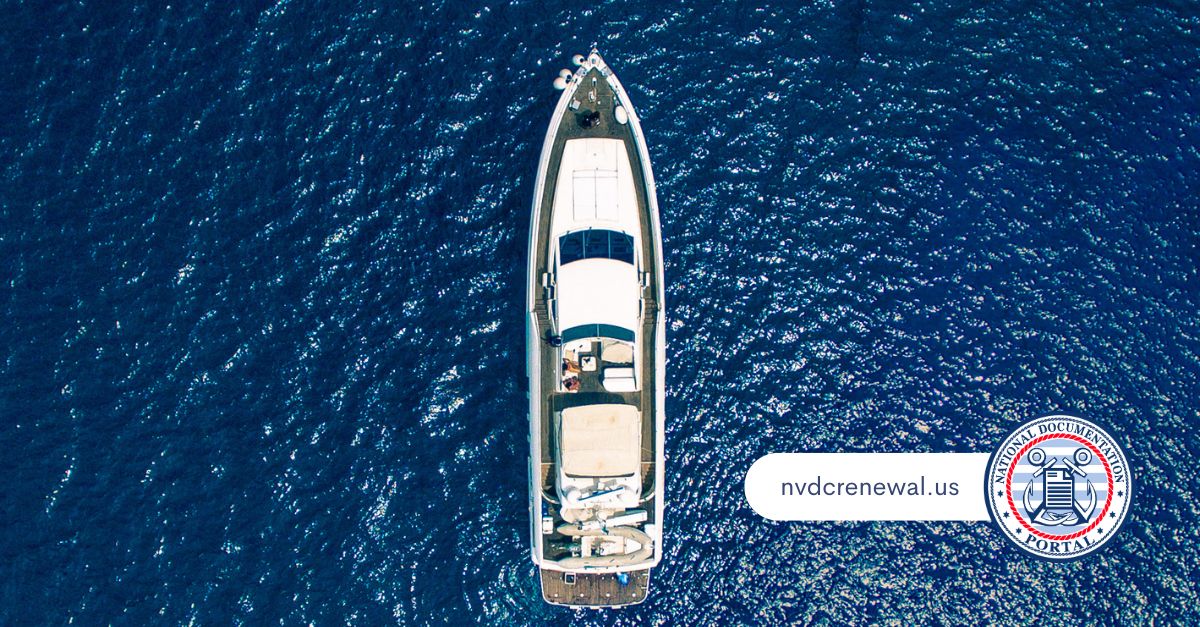 Guidance Every Step of the Way
It's not uncommon to feel unsure about where to begin with these forms or encounter confusion when you're midway through or nearly finished. We understand these challenges, which is why our dedicated staff is here to assist you. To streamline the registration process, we offer meticulous document review, ensure stringent security, and provide unwavering support at every step of the way. So, whether you're setting sail for the first time or are a seasoned boat owner, rely on us to simplify your boat documentation experience.