If you are a vessel owner, you know it isn't all skimming over the water and enjoying the cool breeze from your yacht. Vessel ownership is a process far more involved than many would expect. In fact, there is a lot of paperwork involved. Having your vessel properly documented is absolutely essential for owners of boats larger than 5 net tons, and the right documentation will let you move uninhibited in both U.S. and international waters.  The problem for many vessel owners is the inconvenience of traditional methods of documentation. Traditionally, you would have to go through the U.S. Coast Guard or the National Vessel Documentation Center, both of which require you to mail in your documentation or download complicated PDFs off the Internet. Vessel Documentation Online is not the U.S. Coast Guard or the NVDC, but a private third party agency that handles USCG documentation for vessel owners.
Vessel Documentation Online is the easiest way to register and complete the appropriate vessel documentation. 
Who Needs Vessel Documentation?
Vessel documentation is a requirement for any vessel (of a U.S. citizen), weighting 5 net tons or more that transports cargo or passengers between points nationally or internationally. Not sure if your vessel is 5 net tons? Typically, vessels measuring at least 25 feet in length will weight at least 5 net tons. Vessel documentation allows for free movement in approved areas, and for access to certain restricted trades. Any vessel that meets the above qualifications has to have up to date the vessel documentation. 
Why Choose Vessel Documentation Online? 
There is a lot of work that goes into maintaining your USCG documentation. That is why Vessel Documentation Online is making it easier for boat owners everywhere. Rather than dealing with the hassle of filing your vessel documentation through the Coast Guard or the NVDC, Vessel Documentation Online puts everything you need in one place. We have all the forms you need and allow for easy online submission. So you don't have to worry about losing your important documents in the mail.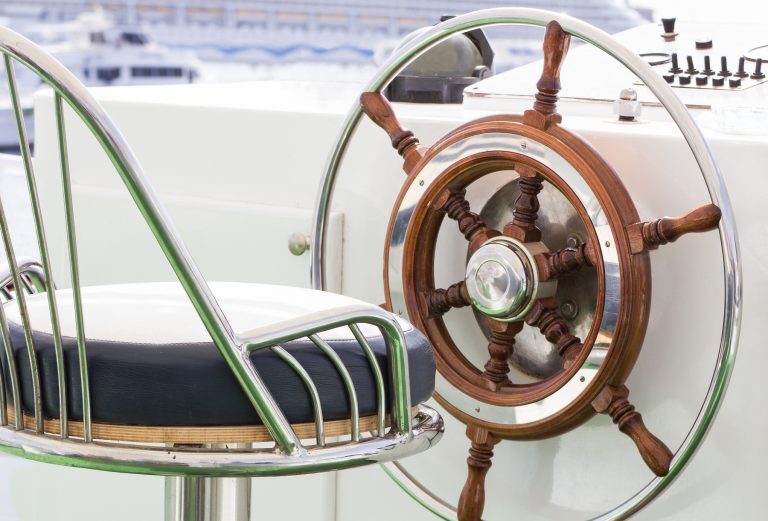 Vessel Documentation Online makes completing your USCG documentation easy by making all forms available online to our customers.
Documents You Can Complete Via Vessel Documentation Online
Initial Vessel Documentation
This form is the first step for any new or undocumented vessel. The Initial form establishes the name, ownership, hailing port, and more basic details about the vessel. This form is only for vessels that have never been documented before, not for those with expired documentation. 
USCG Renewal
The renewal form allows for the renewal of a vessel's certificate of documentation if it has not been more than 30 days since the expiration. 
Reinstatement
This form allows for the reinstatement of a vessel's certification of documentation if it has been more than 30 days since the expiration. 
Abstract of Title
The Abstract of Title form requests a copy of the abstract of a vessel's title. The Abstract of Title includes details on the vessel's ownership, history, the satisfaction of mortgage, etc. 
Transfer or Exchange
This form allows the exchange or transference of the ownership of a vessel. This form is necessary if the owner sells the vessel. Or if they add or remove a spouse from its ownership, or other similar circumstances. 
Change Name or Port
In order to change the name of your vessel or its hailing port, you must complete and submit this form. 
Above and Beyond Convenience
With all the paperwork and filing involved in vessel ownership, it is no wonder so many people feel overwhelmed by the responsibility of keeping up with it all. Vessel Documentation Online helps to make this process a little easier by having everything available to you in one place. Beyond the convenience of online submission and having access to all the documents you will need in one place, Vessel Documentation Online makes it easy to keep up with the status of your documentation. 
Feel Free to Explore Vessels Documentation Online
With everything compiled and saved in one place, you never have to worry about losing your information. Or documents getting lost in the mail, or forgetting to renew when it is time. Vessel Documentation Online keeps your documents secure and available to you. So you can rest easy knowing they are safe and accessible. Vessel Documentation Online also makes it easier to remember to renew your documentation. Even giving you the option to do so in advance, so you never have to worry about the status of your vessel. Our document processors double-check everything to make sure it is done correctly the first time so you can get back to enjoying the open water. 
Complete your vessel documentation quickly, conveniently, and securely with Vessel Documentation Online. We have everything you will need to complete your USCG documentation quickly and without any hassle so you can focus on what matters.