Are you wondering how you can do a vessel documentation lookup? Go to our website and search for "vessel documentation search."
The fact that you are interested in looking through a ship's documents might be due to various factors.
If you conduct a vessel documentation search, you may discover important information that you were previously unaware of or that the vessel's owner has intentionally concealed due to legal issues.
A background check may be beneficial in various ways and for a variety of reasons.
Perhaps you wish to purchase a secondhand boat from a private owner who seems to be dishonest, or maybe you were engaged in a boat accident in which the other boater fled the scene at high speed.
According to uscgboating.org, when a ship is abandoned on the coast near your home, it might be beneficial to track down the owner to hold him liable for the boat.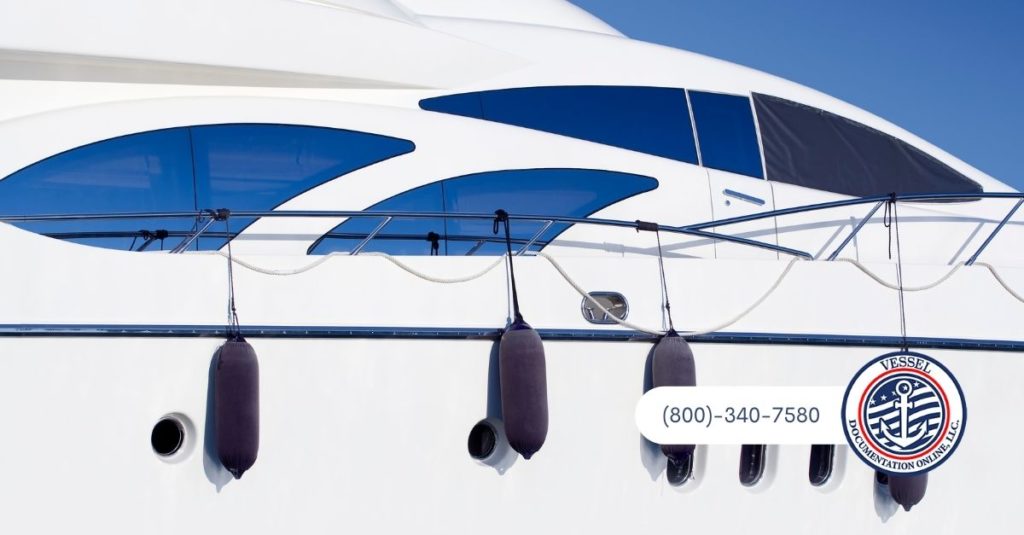 Simple Way to Do a Vessel Documentation Lookup
Visit our Vessel Documentation Center when you're ready to do a vessel lookup, and you'll be able to get the information you need.
Input the vessel's official United States Coast Guard (USCG) number or its name to begin your search, and we'll give you a boat history report that will tell you all you need to know to make an educated selection.
Because we get our information straight from the United States Coast Guard database, you may be sure to use official data.
Please keep in mind that the USCG database is updated every quarter; thus, we cannot guarantee the correctness of the search results.
Self-Inspection of a Vessel
To search for maritime paperwork to be successful, you must first offer detailed information about the boat.
It is sufficient to have either the hull identification number (HIN) or the official number.
Keep in mind that this search tool is only applicable to boats that have been recorded with the United States Coast Guard and do not apply to pleasure watercraft that have been registered with the state of residence.
When the boat is facing forward, the HIN is often positioned in the stern or rear of the boat, on the starboard or right side, depending on the model.
A registration sticker may be seen on each side of the bow, on either side of the bow. This will tell you whether the Coast Guard has registered the boat or if it has been unregistered by the local authorities.
The sticker is generally in a bit of a square or rectangular shape.
A Vessel's Documented Information
Information such as preferred mortgage filings, ownership details, notifications of lien claims, previous boat owner history, hailing port, and more may be found by a search of the vessel's documents.
It is safe to assume that any data that you access via the application for a search is taken straight from the official registration of the United States Coast Guard.
Because the USCG registration is updated four times a year, there may be inconsistencies in the data you see there.
There may be omissions in the report, no matter how precise it is. You should ensure to do your extensive study before purchasing a secondhand boat, which is very important.
When doing a vessel documentation search, there are a few things to consider.
Please note that you may choose to provide either the HIN or the official number when you submit an inquiry in our system.
You have the option of entering the information in either capital or lower case letters. The results will be based on the precise phrases you entered and will appear on this very same page as you entered them.
Another thing to keep in mind is that the information offered by this search engine is subject to change. It may also include typographical or grammatical mistakes or omissions.
As a result, it is suggested that you proceed with caution and conduct a comprehensive investigation into the matter.
Many inaccuracies are caused by certain vessels' files that may have been idle for a lengthy period, maybe even decades. As a result, while this material is still accessible, it may not be correct.
So, while vessel documentation lookup is available, it is not easy to do. You need the correct information access to ship registration records, and you need to know how to review a vessel's documents.
Furthermore, many people are likely unaware that this type of research exists. However, it can be very beneficial to conduct a ship's investigation if you need to determine a ship's history quickly and easily.
If you found this article informative and would like to search for a vessel document, go directly to our website. When you do so, you will conduct a vehicle identification number lookup to receive that information.