As you are probably aware by now (or not, if you are new to the boating world, but trust me, you will in a matter of minutes) there is a lot of different paperwork you need to comply with if you want to navigate your boat around freely. The association in charge of that is the United States Coast Guard (USCG). This guide will walk you through the different USCG Vessel Documentation Forms that can be obtained from our site, Vessel Documentation Online.
What is the United States Coast Guard?
Let us begin with some definitions. The USCG is a branch of the US Armed Forces charged with enforcing US maritime laws and ensuring the safety of the nation's ports and waterways. In addition to that, they perform marine safety inspections and licensing activities, enforce rules and regulations and by doing so, maintain the safety of the US ports and waterways. At Vessel Documentation Online, you can obtain the proper paperwork. What is that paperwork? Let's find out…
USCG Vessel Documentation Forms
Without further ado, here is a list of the different USCG Vessel Documentation Forms that can be obtained at our site, with a brief explanation of them:
Initial Vessel Documentation
Vessels of at least 5 tons and fully owned by American citizens can choose to apply to this form, which will grant them a certificate of documentation if they were not documented before.
Certified Copy – Deletion – Replacement
These types of forms allow you to obtain a copy of your COD, have your COD deleted from the US Coast Guard Registry, or have it replaced in case you lost it or mutilated it.
Renewal – Reinstatement
These forms permit you to renew your Certificate of Documentation. Whether you need to renew it or reinstate it will depend on the expiration date: 31 days after it, you will need to reinstate it. Before those 31 days, you can renew it.
Change of Address – Change of Vessel Name or Hailing Port – Change of Endorsement/ Trade Indicator
Your situation may change. And if that is the case, it is compulsory for you to inform the Us Coast Guard. You may need a form to change your address, or another one to substitute your vessel's name (maybe it had the name of someone who is no longer with you, or you moved out of state so you now have a different hailing port). Finally, you can also change the category in which your vessel is endorsed from fishing to coastwise trade and vice versa. 
Satisfaction of a Mortgage – Preferred Ship Mortgage
Once you have finished paying for a mortgage you can use this form to let the US Coast Guard know that the mortgage has been satisfied.
MARAD Small Vessel Waiver
If you are a foreign vessel owner you may qualify for an exemption that will gain you a waiver to conduct limited passenger transportation
Notice of Claim of Lien (NCL)
This form allows you to apply for the recording of a claim of lien against a vessel that is under U.S. Coast Guard Documentation. Guidance on the elements and validity of a maritime lien should be obtained through private legal counsel. Neither the filing of a notice of claim of lien nor the acceptance by the NVDC of such notice is a guarantee that the claim is valid or enforceable.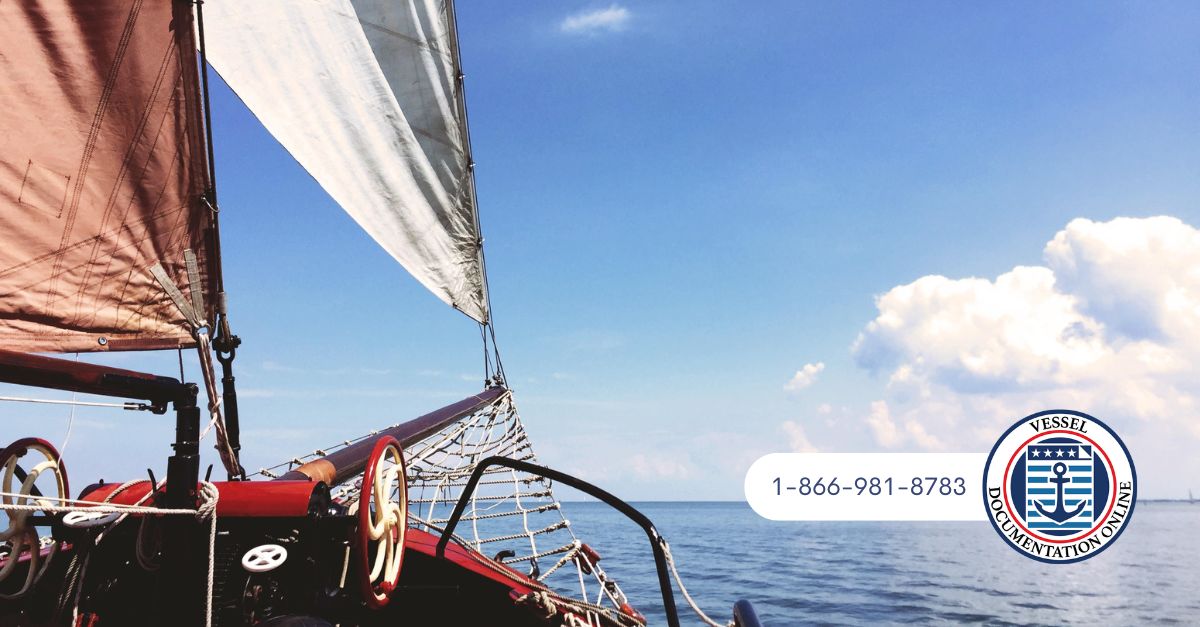 Get Your Documentation Today!
As you may imagine, all these USCG Vessel Documentation forms can be found in one place: Vessel Documentation Online. Do not think about it for any more minutes: reach us, and our expert staff will help you to sort out your documentation in no time.