You must have a solid understanding of what a "documented vessel" refers to if you are the owner of a US Coast Guard boat. "a vessel for which documentation of ownership and/or a declaration of national interest has been submitted with the Coast Guard," as stated by the United States Coast Guard (USCG), is considered to be a documented vessel. The owner of a documented vessel is entitled to specific privileges, including preferential berthing and fuelling at certain ports, among other advantages. Along with reporting any changes in ownership or cargo, you must submit an annual declaration of use to keep the paperwork for your vessel up to date. Make sure that you are up-to-date on all the information related to documented boats so that you can take advantage of all of the perks! The following are compelling arguments in favor of documenting your watercraft.
A Documented Vessel Is Easier To Sell
If you own a boat, you probably already know how essential it is to have a title for your boat. You should learn this information if you do not own a boat. You may also be aware that in many states and municipalities, you must obtain a title for your boat to register it. But were you aware that a documented vessel is much simpler to sell? Transferring ownership of your boat when you intend to sell it will be a lot less complicated if your boat has been recorded. If you have a title that says "documented vessel" on it, selling your boat will be a more straightforward, more streamlined procedure than if you just had a regular title. A standard title won't even let you sell your boat. Knowing this additional advantage of documenting your vessel could persuade you to put in the effort and expenditure of resources required to get this done.
A Documented Vessel May Be Eligible For Lower Insurance Rates
Documenting a vessel can save you a few percentage points on your insurance rate in many locations. While this may not seem like much, it can add up to hundreds of dollars over a year if you have a boat and carry insurance. Insurance companies are aware that documented vessels are more likely to have had regular maintenance performed on them than non-documented vessels. As a result, documented vessels are typically considered better risks for insurance companies. Because of this, a documented vessel is frequently eligible for rates lower than those available to non-documented boats of comparable value. Documenting your boat is relatively easy and requires little more than filling out paperwork and taking it to the coast guard or a state inspection station.
A Documented Vessel May Be Eligible For Special Grants and Funding Opportunities.
According to tufts.edu, documented boats have a better chance of being awarded special grants and other financing possibilities than undocumented boats. Many marinas will only allow yachts with proper documentation to dock in their slips, and they will often charge a fee for this privilege. Documented vessel owners may be eligible for cheaper premiums from their insurance providers. Documentation makes it much simpler to sell your boat, transfer ownership if one of the owners passes away, and collect on any insurance policies you may have purchased for your boat if anything unfortunate occurs. One of the conditions for applying for citizenship is having paperwork for your sailboat. If you intend to apply for citizenship, this is one of the prerequisites. If you use your boat for pleasure, this won't be much of an issue for you. However, if you use your boat for transportation or your company, this might become a severe problem.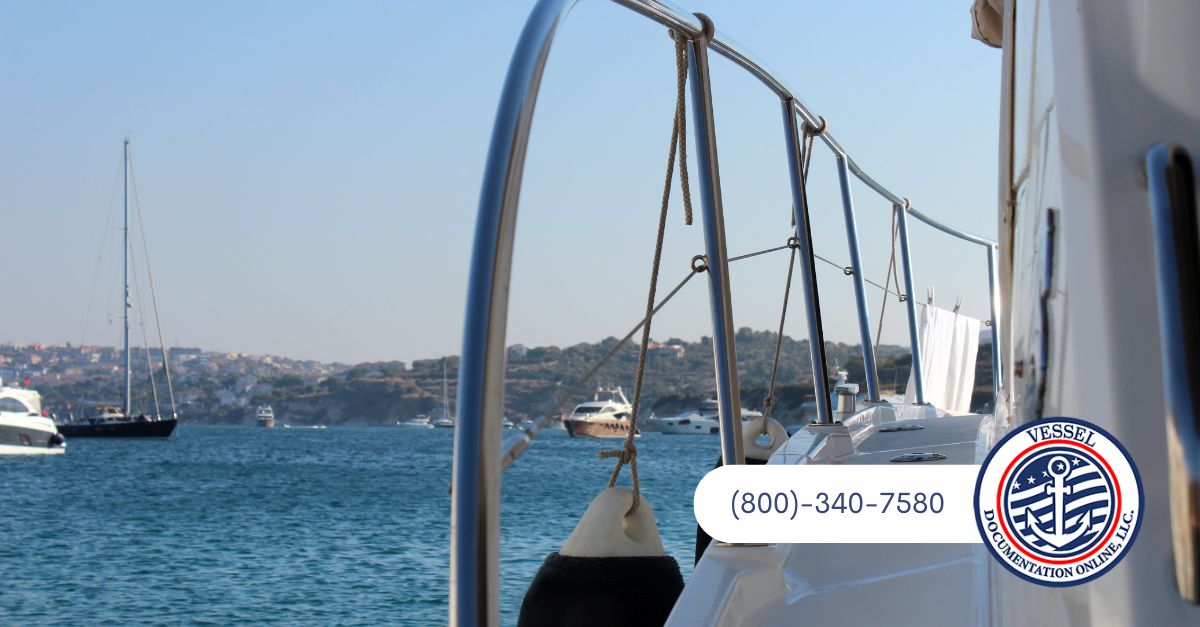 A Documented Vessel Has Priority Berthing Rights in Some Ports
In some ports, a documented vessel is given precedence regarding berthing rights. Marinas may refuse to provide first dibs on available slips to anyone without valid documents. This can make it challenging to find space during peak boating seasons or when there is high demand for boating activities. If you are planning to relocate your boat to a new location but do not have the appropriate official documentation, you may face future complications. In some states, obtaining a boat title requires the presence of specific documentation. However, if you ever sell your vessel or want to title it in another state, having filed for documentation may make this process easier to accomplish if you ever sell your vessel or want to title it in another state. Other conditions permit boats that are not registered to remain untitled.
If you've ever gone fishing or boating, you know how important it is to have a boat that's been adequately maintained. Vessel Documentation Online LLC can help with all the maintenance and paperwork, so your next fishing trip goes smoothly. Call us today at (877) 564-1398 for more.