Have thoughts about whether USCG documentation might be right for your vessel? Recently become a vessel owner and uncertain about the process? Over time, at our American Vessel Documentation site, we've supported numerous vessel owners in navigating these questions, always doing everything in our power to assist in determining the best course of action. While USCG documentation is essential for certain vessels, there are some who may not need it but could benefit from it. 
Eligibility for USCG Documentation
If you're an American citizen with ownership of a vessel measuring a minimum of five net tons, you qualify for USCG documentation. However, a few exceptions exist for specific vessel types, such as certain oil spill response vessels. Moreover, the term "five net tons" pertains to volume, not weight. Generally, lengths exceeding 25 feet typically equate to at least five net tons.
Compulsory Documentation for Specific Activities
Mandatory documentation applies if you satisfy the aforementioned prerequisites and intend to utilize your vessel for fishing, passenger transportation, or cargo transport on US navigable waters or within the Exclusive Economic Zone  (EEZ). While exceptions exist for specialized vessels like towboats or dredges, they are infrequent. Various endorsements cater to different vessel purposes, such as "Fishery" for commercial fishing endeavors and "Coastwise" for people and goods transportation.
The Perks of Voluntary Documentation
The prevalent "recreational" endorsement is designed for those seeking leisurely water adventures with friends and family. While this group typically isn't obligated to document their vessels, many opt for documentation due to potential tax incentives. Additionally, documented vessels can secure a "First Preferred Ship's Mortgage," streamlining potential financing arrangements.
An Easier Way to Access Documentation 
We understand that when it comes to vessel documentation, you don't exactly lack options. Those are just some of the reasons we do everything in our power to stand out from the rest. For example, our site has been optimized for mobile devices. As such, you can complete the forms at our site from essentially anywhere and at any time. We see it as one more way to make the process more convenient. 
Where Does Documentation Come From? 
If you're new to vessel ownership, documentation may be new to you but, in actuality, it has been in the United States essentially since the beginning. The seventh act of the very First Congress of the United States, vessel documentation has been around almost as long as there has been a United States.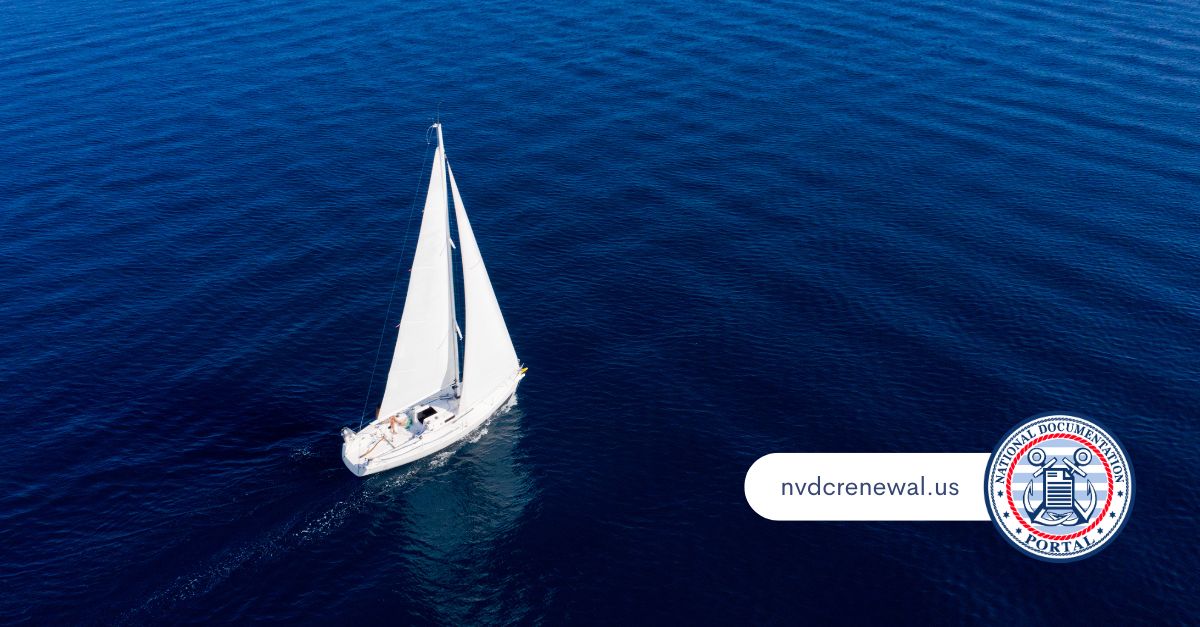 Comprehensive American Vessel Documentation from Our Portal 
At our core, we offer a diverse array of vessel documentation services to meet your needs. From initial documentation submissions to renewal processes (available for up to five years), our platform caters to various stages of vessel ownership. Interested in a Preferred Ship's Mortgage, for example? You can initiate the application through our site. Lesser-known documents like the MARAD Waiver are equally accessible here. For a comprehensive view of our offerings, simply visit our site today.