Given that the United States Coast Guard website is not the best when it comes to an organization or easily accessible forms for the vessel documentation services you need, many websites have emerged to make your boating paperwork processing easier. One of them is Vessel Documentation Online, our private service website that will allow you to get any form you need while your details are kept secure. You wanna know what we are talking about? Find out next!
State or Federal Permits
A great superpower comes with great responsibility, Uncle Ben tells Spiderman in the first one of his movies. Having your own boat is a benefit not everybody has access to, and of course, it also comes with a certain degree of responsibility. The responsibility we are talking about includes tasks like navigating with care and, of course, making sure you comply with the appropriate state and federal regulations.
At a state level, those regulations depend on each jurisdiction. Some states, for example, allow you to document your vessel with the United States Coast Guard and not have to title it locally. The USCG regulates maritime activity in federal (from 3 up to 200 nautical miles from shore) and close international waters. You must have USCG documentation if you have a commercial vessel of 5 net tons or more (usually around 26 feet long boats) or if you have a marine mortgage or want to give your boat an official name it can be recognized for.
Vessel Documentation Services you can Get at Vessel Documentation Online
USCG registration, however, is not the only vessel documentation service we provide. Other than giving you access to your certificate of documentation or renewing, reinstating, changing the address, or even deleting it, there are a few more forms you can get from us. Additionally, we named them by their function rather than their form number, to make it easier for you to understand what that document is for.
An abstract of title, for example, will provide you with all of the information from the vessel while it was registered with the USCG. An exchange will allow you to transfer the ownership of your boat. Other services we provide include don't need any further explanations, as you can easily tell by the name:
Change of vessel name or hailing port

Change of endorsement or trade indicator

Satisfaction or release of mortgage or lien

Preferred ship mortgage

Notice of claim of lien

Marad Small Vessel Waiver

Foreign vessel title search request

Vessel Documentation search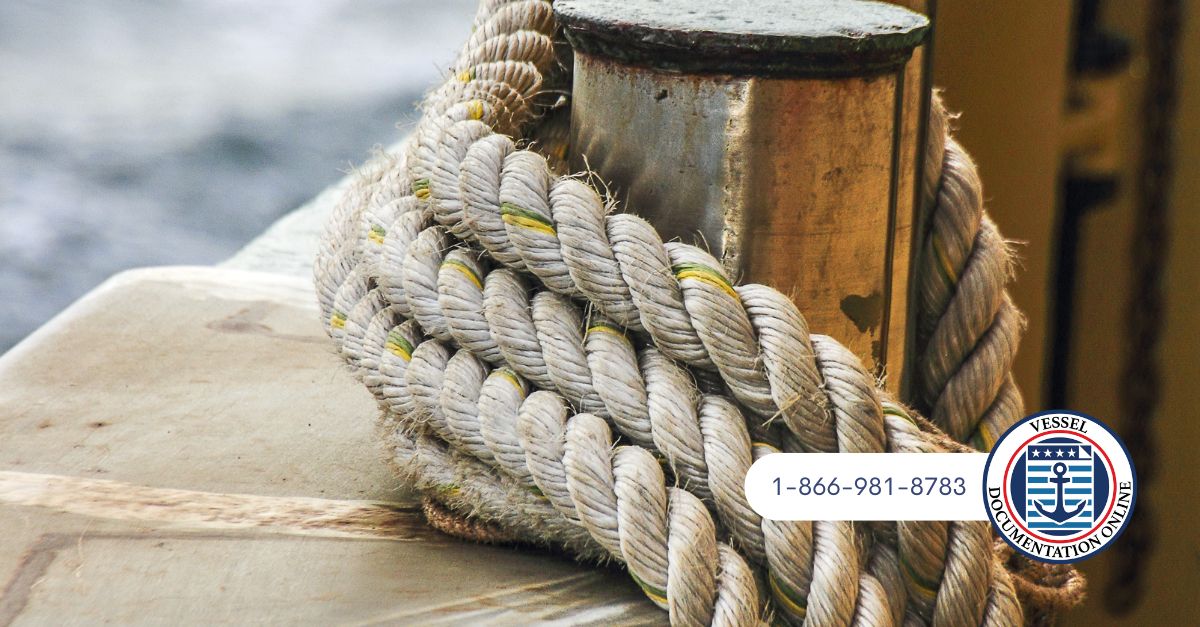 Helping you With your Boating Documentation
Other than giving you access to any type of vessel documentation services completely online while your details are kept confidential, Vessel Documentation Online will also grant you you have someone from our experienced staff overlooking the forms that you submitted. This will prevent you from making any mistakes that could cause delays on the final obtention of the documentation, therefore saving you time. In addition to that, we can also clear any doubts you may have in just a few minutes. Contact us today by any means from our website and we will do the rest!