At our site, we believe vessel owners shouldn't have to learn all kinds of esoteric jargon or new technical skills just to be able to get onto the USCG vessel registry. You know how to acquire a vessel, you know how to use it – you shouldn't have to learn much more than that just to take advantage of it. That's why we made our site so easy to use. When you come to Vessel Documentation Online, you'll be able to get everything you need in just a few presses of a button. 
USCG Vessel Registry Access in Minutes 
Too many companies, in all different kinds of industries, promise service "within minutes" and then don't back that up. From pizza delivery to downloads and everything in between, we believe that a company that says you'll be able to do something "within minutes" should actually do so. When you come to our site, if you have all of your information in front of you, you'll be able to get started with your documentation in just a few minutes. Sure, it may take you some time to type everything up and then send it in, depending on your internet connection, but you can do all of this in less time than it takes you to watch something on Netflix. We know you're busy, and we've built our site to reflect that.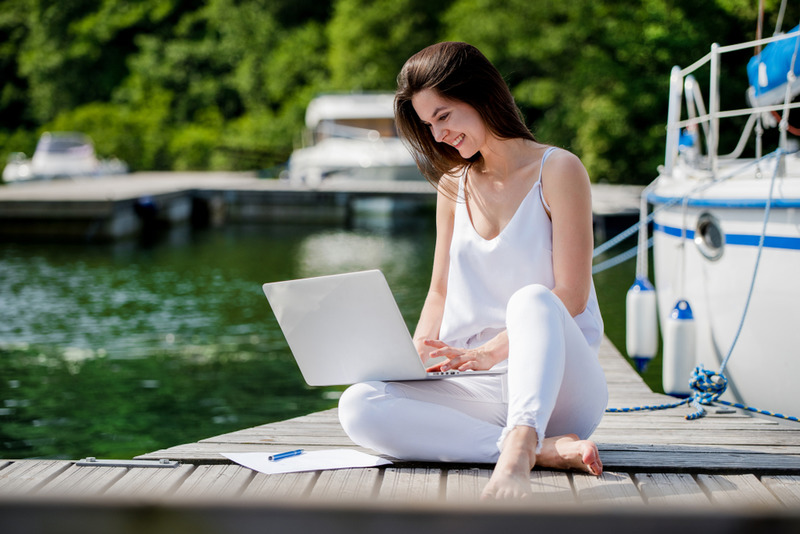 All Documentation in One place 
We know that you don't have all the time to search all over creation to find the forms that you're looking for. Sifting through a bunch of websites is just as annoying and time-wasting as rifling through a bunch of files in a file cabinet used to be, if not more so. That's why when you come to Vessel Documentation Online we make sure to put all of that vessel documentation online in a place where you can easily find it: our home page. All of the forms that you might need are on the left side of our page. You can scroll down and find the form that you need. Of course, you don't even have to search all that far. Instead, you can find the most used forms right in the center of our page. It's one more way that we can make everything that much more convenient and easy to use for our customers. 
By Your Side 
Filling out boat documentation can be a lonely feeling. It can seem like it's you up against the Coast Guard with your vessel on the line. Of course, that's not at all what's actually happening, and we can help in plenty of ways. If you have any questions about the forms, which one is right for you, or anything about filling them out, you can simply send us an email. Or, if you'd like, you can call us with any questions you might have. On top of that, if you would like someone to walk you through a form or USCG vessel registry, you can call us at (866) 981-8783.