Tired of scouring multiple websites for USCG Documentation Forms required for your vessel? Look no further than the National Documentation Portal. We've gathered all the necessary forms in one convenient location. However, we didn't stop there. We've optimized these forms for mobile devices, ensuring you can fill them out from anywhere, making vessel documentation a breeze regardless of your ownership phase. Our goal is to make it as easy as possible to find and complete the forms you need. 
Exploring Your Options
If you're contemplating vessel ownership, it's essential to gather information about your prospective purchase. Our site provides forms to obtain trusted vessel data from the USCG itself. 
The "Abstract of Title" form is a popular choice for any number of reasons. This can help in so many ways: from revealing ownership history to vessel age, any recorded liens, and so much more. Armed with this knowledge, you can make an informed decision before purchasing a vessel.
For those eyeing vessels outside the United States, our "Foreign Vessel Title Search Request/Transcript of Registry" form can provide similar information for vessels in other countries. Specifically, if your vessel is in Canada, the UK, the Bahamas, the British Virgin Islands, and elsewhere, you can find the information you need. 
Registration and Renewal
Once you've made your purchase, registering your vessel may become necessary, depending on how you plan to use your vessel, whether you want financing, and so forth. Our site offers the "initial registration" form, allowing you to enjoy the benefits of vessel registration with ease.
When it's time for renewal, our homepage lets you renew for up to five years in one go. Opting for rush processing/priority request expedites the process, ensuring you receive your registration promptly.
Financing and Beyond
Many vessel owners choose the "recreation" endorsement to secure a Preferred Ship's Mortgage for better financing terms. You'll also find forms to satisfy your mortgage when the time comes. 
If you wish to file a notice of claim of lien against someone's vessel, you can find the documentation for that at our site as well. 
Adapting to Changes
Life and voyages often take unexpected turns. Our site offers forms for "Change of Address" and "Change of Vessel Name or Hailing Port" to keep your documentation up-to-date with your evolving circumstances.
If you decide to change your vessel's purpose/endorsement, our "Change of Endorsement/Trade Indicator" form allows you to do so while staying compliant.
Losing your Certificate of Registration can be a hassle, but we can assist you in obtaining a replacement when needed.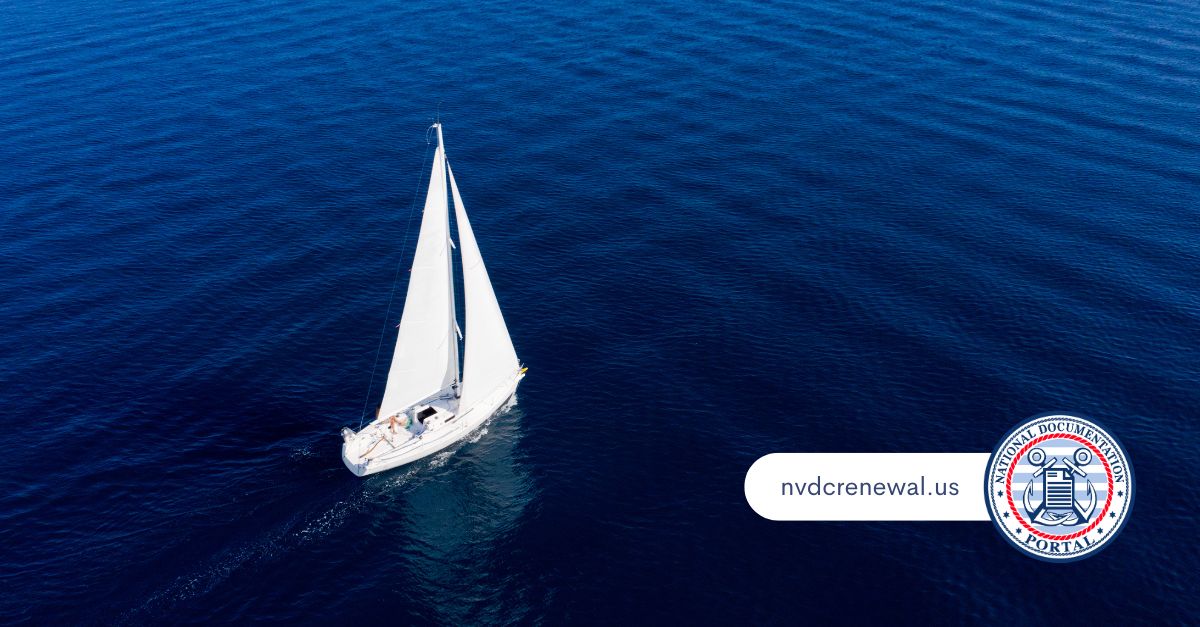 Transitioning and Starting Again
Eventually, the time may come to part with your vessel. We provide "Transfer/Exchange" and "Deletion" forms for this purpose. If you decide to own a vessel again, simply return to the "Abstract of Title" and begin the process anew.
To explore our full range of services, visit our website today. An easier vessel ownership experience is just a click away!