Being shipwrecked with your in-laws. Having to swim a capsized boat into shore. Cleaning the bilge by hand. These are just a few of the boating activities that vessel owners might find as annoying as getting their vessel onto the US Coast Guard boat registry. We understand that. After all, we're vessel owners too. However, we understand that for so many of us, it's not like you have to choose. You have to submit your vessel documentation. But, doing all of your vessel documentation doesn't have to be difficult. That's why our site makes it so easy to fill out and send in the documentation that you need. 
Faster Access to the US Coast Guard Boat Registry 
We know that there are many ways that you can get your initial boat registration taken care of, there are other sites that you can go to. However, one thing we pride ourselves on is how fast we make it for our clients to get their documentation back. For example, if you go to our site, you'll find that for many of our forms, you can get "rush processing." That's exactly what it sounds like: a way to get your forms sent back to you that much faster. When you select that, we'll make sure that you go to the top of our queue. When there's no time to waste, we want to be able to accommodate those who need something extra. We see it as one more way that we can serve our clients that much better.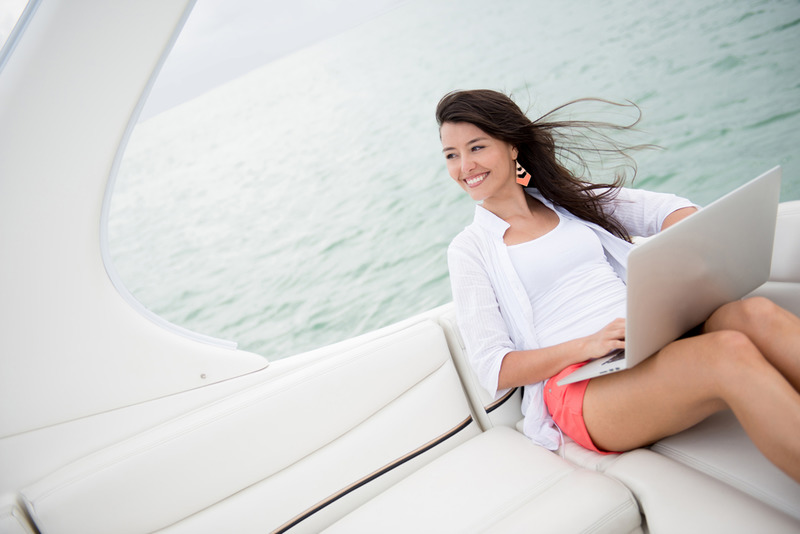 Renew For the Future 
When your documentation is taken care of, you have one less thing to worry about. That means quite a bit when it comes to vessels, as they can require a lot of upkeep. There's something seemingly always going wrong with a vessel, so having even a little something taken care of in advance can make a big difference. That's what we can do with your registration. If you come to our site, you'll notice that you can renew your documentation and submit it to US Coast Guard boat registry. However, you can also renew it for several years to come. That means that instead of having to renew year after year, you can do it five years in advance so that there's no fear that you'll renew too quickly or too late. Instead, you can give yourself one less thing to worry about, and several years of documentation to look forward to. 
Faster Access 
These blogs aren't terribly long. Reading it out loud comes to about four, or five minutes. Now, we're not saying that's how long it's going to take everyone to fill out their initial registration form, but if you have all of your information in front of you, and good internet access, that certainly is possible. If you're like many of us, it makes sense to put off your documentation till the last minute. But, with our site, you can fill it out faster, so that you can get it back faster and get on your boat faster. For more, call us at (866) 981-8783.