Perhaps the only thing more beautiful than a body of water in the summer is that same body of water in the winter. Leafless trees, endless skies, and still water: there's a reason that, for millennia, mankind has made pictures of bodies of water in cold weather. It's only natural that, if it's possible for you, that you'd want to get out on your vessel during the winter. Of course, there are additional safety precautions that you should make which you may not have had to make during the summer months. At Vessel Documentation Online, we know just how important it is to get on the US Boat Registry the right way, but we also understand how important it is to boat safely all throughout the year as well. 
Seriously, Wear a Life Jacket 
Wearing a life jacket is important if the temperature is 100 degrees, 10 below, and everywhere in between. However, it can be even more important when boating during the winter. See, the human body really tends to not react well when it suddenly falls into extreme cold temperatures. You probably knew that your body loses heat faster in cold water than it does in cold air. What many people are surprised to learn is that you lose body heat 25 times faster in cold water than in cold air. Now, a life jacket won't necessarily keep that body heat from escaping your body. However, what it can do is keep you from sinking any further into that cold water. Having a life jacket on is just one of the things that you should wear when boating in cold weather.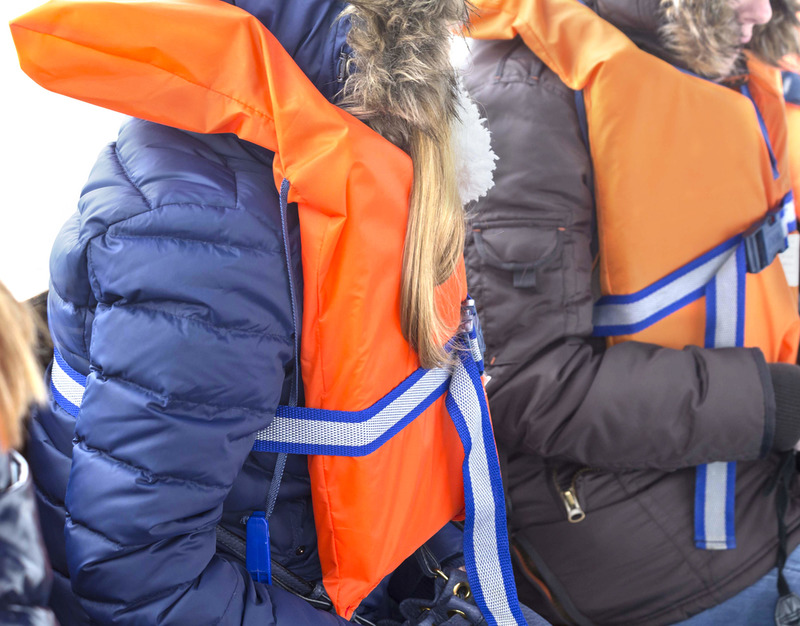 Layering, Layering, and Layering 
Cold weather boating is not the best time to work on your tan. Having the right clothing starts with a life jacket, of course, but it doesn't stop there. A wet suit is a great idea, as are other layers as well. You want to be comfortable and warm, but you need to be smart, too: don't wear so many layers that you can't move quickly if you need to. Should the boat change direction or something fast, you want to be able to keep up with that. Also, while wearing a life jacket is always smart, you want to make sure that you wear it over all of your other clothing. That can help with mobility, heat, and a million other things. 
Best Access to the US Boat Registry Year Round 
We know that not all of the vessel owners who are reading this or who use our site will be able to go out on their boats during the winter season. We sympathize. However, the winter does provide a great opportunity to take care of all of your boat documentation if you've been putting it off. Of course, as our site is mobile optimized, you can use our us boat registry site at any time of year from practically anywhere. For more information, message us online or call (866) 981-8783.