Are you in the process of selling your documented vessel? Or, are you bringing someone else onto the ownership team? Alternatively, is it time for someone to move on from co-owning the vessel with you? Vessel documentation can be a complex web of paperwork and legalities. In response to frequent inquiries from our valued customers, we'd like to clear up some misconceptions about the Transfer Exchange of USCG Documentation form. This form can facilitate a Coast Guard Documentation Transfer and more. 
Understanding a Coast Guard Documentation Transfer 
The term "transfer" in this context serves as a synonym for "change." These applications facilitate transfer to the vessel's new legal owner, a process frequently invoked when a vessel changes hands through a sale. The previous owner relinquishes their claim to the vessel's documentation, while the new owner assumes the responsibility. Importantly, the term "new owner" is not limited to individuals; it can encompass entities such as companies or trusts. However, one crucial stipulation is that the vessel must be under the full ownership of a United States citizen.
Documentation for Life Changes 
Life is unpredictable, often leading us down unforeseen paths. These applications serve as valuable aids in navigating life's detours. For instance, these forms offer a dedicated section for adding or removing a spouse from the vessel's ownership. When life throws a curveball, our user-friendly documentation processes empower you to respond swiftly and effectively.
Key Considerations
While this form is vital for transitioning ownership, it is not the sole document required, especially when dealing with vessels that have existing mortgages. In such cases, the legal transfer of the Certificate of Documentation cannot proceed until the mortgage is settled or the lender grants explicit permission. 
No Substitute for Transfer Exchange Documentation 
Vessels that have been documented with the United States Coast Guard cannot be sold with a bill of sale. While you can transfer ownership of state-registered vessels with a bill of sale, you can't transfer ownership of a documented vessel with a bill of sale. 
How to Find Who Owns a Vessel 
At our site, you may notice a "Search" function on the left. With a vessel's official number or HIN number, you can search for a particular vessel. While that search will turn up plenty of information, it will tell you nothing about a vessel's owner. Instead, to find that information, you have to apply for an Abstract of Title through our site.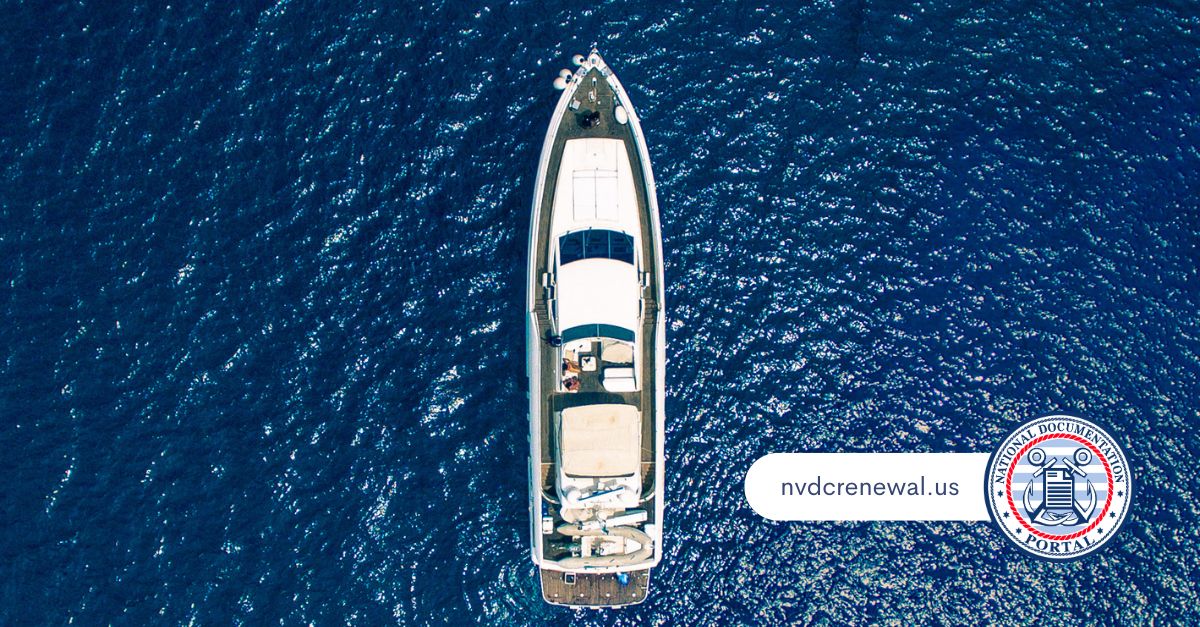 Your Documentation Center
We understand that navigating the intricacies of vessel documentation can be daunting. To simplify the process, we offer a streamlined solution that allows you to complete these applications in just a few clicks. Our dedicated team of specialists meticulously reviews your applications, identifying and rectifying any errors before forwarding them to the relevant authorities. This ensures that your applications are processed smoothly, eliminating the worry of them being returned. Whether you're buying, selling, or adapting to life's unexpected twists, our documentation processes are here to facilitate a smooth transition.