If you do not want to be implicated in problematic situations, it is important to know every step of a boat transaction before getting yourself involved in one. One of those steps is of course the vessel bill of sale. This article will then explain how to write one, what information should be included in the document, and some other useful tips you should keep in mind when getting this type of paperwork ready. Read on!
Steps You Need to Take Before Selling Your Vessel
We are going to start this article from the very beginning: that is, making sure that your boat is ready to be put on the market. How can we make sure of that? Well, there are two clear steps we need to address before anything else. On one hand, we need to sort out our own paperwork. That means making sure our boat is either registered and titled at a state level or licensed at a federal level. Additionally, make sure that, if applicable, your engine and trailer are registered as well. If you don't have the title of the boat, do not worry. You can use the vessel bill of sale you got when you purchased the watercraft as proof of ownership.
On the other hand, if you don't have a buyer yet, it is always recommended that you give the boat a thorough clean and check that everything is working properly before putting it up for sale. Also, a pro tip is to get a photographer to take the pictures from the vessel. Potential buyers tend to ignore publications if they don't show the boat from enough angles or if the images of the vessels don't have enough quality.
Once you are done with that, you are ready to decide if you will take your boat to a broker or if you will sell it privately. If you choose this last option, make sure you check what is the price similar vessels have been assigned by their owners and select the value accordingly. You are now ready to publish your boat online.
How to Write a Proper Bill of Sale
After those steps are completed it is only a matter of time, waiting for an interested sailor reaches out for your boat. Once the buyer has shown up and you have reached an agreement for the price of the transaction, it is time to write the mentioned vessel bill of sale. The information you should include in the document is the following:
Date of the sale

Selling price

Buyer and seller's names, addresses, and contact details

Details about the boat as HIN number, make and year, color, model number, and manufacturer's name.

If anything else is included on the transfer, or if something is not working properly, you can include it here, along with the warranty information.

Buyer and seller's signatures.
We recommend you meet in person just in case and ask for photo identification for the parties involved.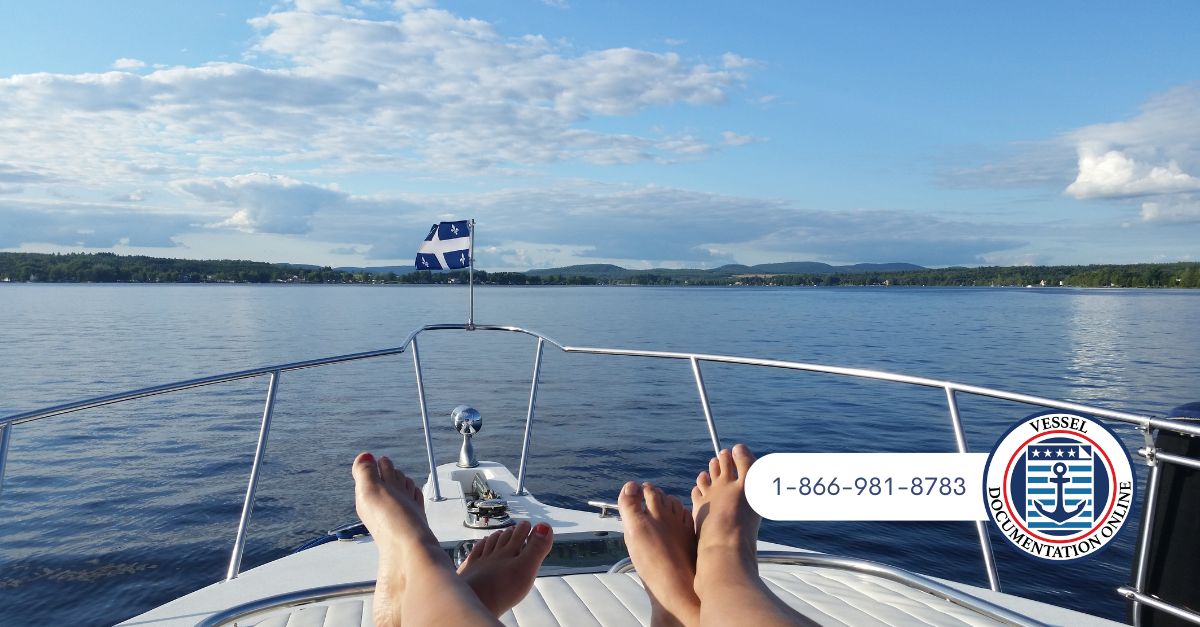 Vessel Documentation Online Can Help You With Any Other Questions You May Have
Once the transaction is complete, and the buyer has got his boat and the seller his money, the buyer will keep the vessel bill of sale to be able to register the boat in his name. If you are still uncertain about any of the steps and would like some advice, you can always contact our professionals from Vessel Documentation Online, who may assist you with any of your questions. Contact us today for any other information you may need!