If you have been around the boating industry for a while you may have noticed by now the importance of the United States Coast Guard (USCG). They are a department of the United States Armed Forces and are tasked with maritime security, search and rescue, and law enforcement. To accomplish such a mission, there is a particular branch that takes care of most of the respective boat documentation: the National Vessel Documentation Center.
The National Vessel Documentation Center
The National Vessel Documentation Center or NVDC is, like we said, a branch of the USCG. Its primary purpose is to provide documentation and registration services to ensure compliance with federal regulations governing mainly recreational boats and commercial vessels, as the only federal agency authorized to issue documentation certificates.
Before a vessel is habilitated to engage in any type of commercial activity or, in the case of recreational purposes vessels, awarded registration for the reason it needs it to be, the boat has to be legally documented by the government of the United States of America. Both the National Vessel Documentation Online and Vessel Documentation Online, LLC (where, as the name suggests, you can access the paperwork from the comfort of your own place) provide a wide range of documentation that can be easily processed to support US regulations. What documents are we talking about? Let's find out in the next paragraph.
Forms Easily Accessible at our Platform
The widest range of boating documents from the National Vessel Documentation Center is available at our site. You will be able to find:
Initial

Renewal

Reinstatement

Transfer/Exchange

Certified copy (of your COD)

Replacement (of your COD)

Deletion (of your COD)

Abstract of Title

Satisfaction or Release of Mortgage or Lien

Preferred Ship Mortgage

Change of Vessel Name or Hailing Port

Notice of Claim of Lien

MARAD Small Vessel Waiver
To make it easier for you to find what you are looking for, we have organized them by function/name instead of form number. That means that instead of calling the form CG-1258, which is the one you need to reinstate or change the ownership, we separated them into the action they are used for, so you know as soon as you read it what you can use that form for.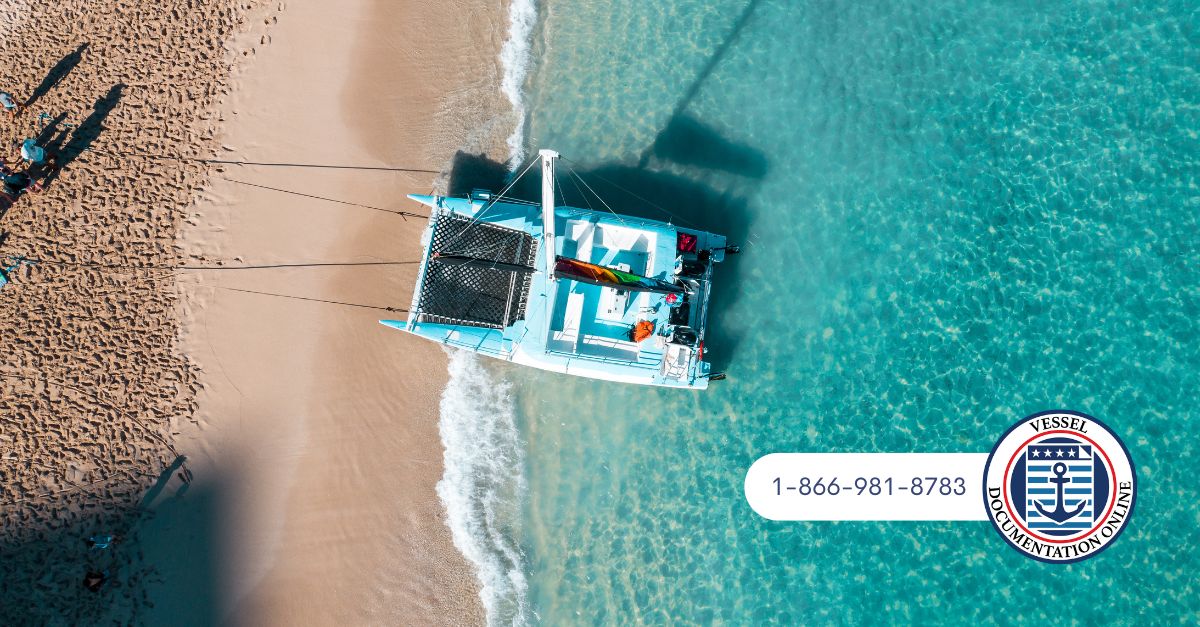 Vessel Documentation Online LLC
Other than allowing you to obtain your boat documentation online, Vessel Documentation Online, LLC gives you the peace of mind of knowing that your details will be kept confidential given that our platform is SSL-encrypted, and that someone from our experienced staff will overlook your documentation to make sure no mistakes are made, avoiding the chance of having any extra delays. Contact us today to process any of your National Vessel Documentation Center paperwork and you won't regret it!