Have you gone through some changes in your life that you think may necessitate updating your vessel documentation? Is there something in your head telling you "you have to file a boat documentation form" but you aren't sure which one is right for you? Everyone's vessel documentation, just like their vessels themselves, is different. When some life events occur, you have to file some forms to keep your vessel documentation up to date. However, this all may sound a bit more intimidating than it is. Like everything else related to vessel documentation, you can do it easily at our site. 
Have Your or Your Vessel Moved? 
When you move out of the home address associated with your vessel documentation, you need to update that with the powers that be. That's very easy to do through the "Change of Address" form at our site. Additionally, sometimes you also move your vessel, so that it hails from a different port than the one your vessel documentation form shows. Should that be the case, the "Change of Vessel Name or Hailing Port" form can get the job done. 
Did You Change Your Vessel's Purpose or Business? 
When you purchased your vessel, did you see it solely as a recreational vessel, only to discover that there was a real opportunity in transporting people or goods? Did a commercial fishing opportunity just "fall into your lap," so to speak? When this happens, you want to take advantage of it all while staying in compliance with the authorities. To do so, you can use the "Change of Endorsement/Trade Indicator" form at our site. That way, you can use your vessel how you want with clear peace of mind. 
Did You Bring a New Co-Owner Onto Your Vessel? 
Have you met someone in your life that wants to co-own your vessel with you? Or, alternatively, is it time for you or someone you know to move on from co-owning a vessel? In these circumstances and many others, the right form to use is the "Transfer/Exchange" form. This is the one for adding or removing a spouse from the ownership group, transferring the vessel to a new owner, whether that's an individual, trust, or company, and so forth. Be careful: if there's a mortgage on the vessel, that has to be satisfied first or you need permission from the mortgagee.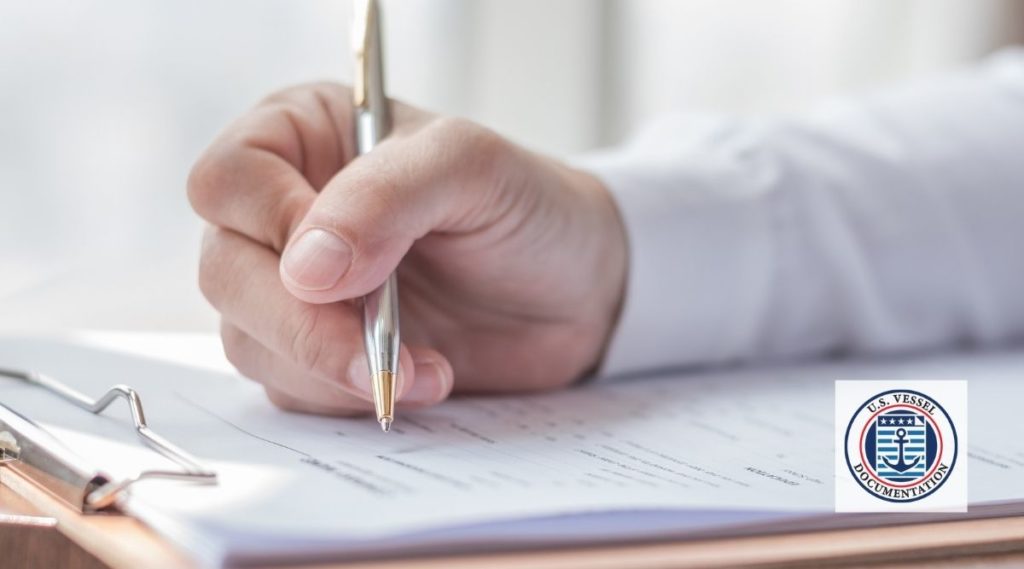 Boat Documentation for the Course of Owning a Vessel and After
Even before you purchase a vessel, you can use the vessel documentation at our site. For example, the Abstract of Title can tell you everything you need to know about a vessel before you buy it. That said, at our site, we offer more than just easy access to the forms. Between our mobile-optimized site and team of document processors, the vessel documentation process has never been easier. To see all that we offer, head to our site. You could also ask our staff questions at (866) 981-8783.