Have you been considering getting your vessel documented but have been on the fence about it? Are you unsure about whether or not it's the right decision for you and your vessel? It's a big decision, one way or the other, to decide whether or not to document your vessel. There are many benefits to documenting your vessel, but there are plenty of valid reasons not to do it, too. Some vessels can't be documented, whereas others have to be documented. If you decide to document your vessel, to acquire that American vessel documentation, then you can do it right here at our site. 
The Main Reason that Folks Opt for American Vessel Documentation 
In a word, financing. When your vessel has been documented, you can receive what's called a "Preferred Ship's Mortgage." It's not exactly how it's got its name, but in a way, this is "preferred" by many vessel owners. Why? Because it can make it easier to afford the vessel of your dreams. Make no mistake: if you want this mortgage, then your vessel has to be documented. Essentially no lenders will offer you financing if your vessel hasn't been documented already.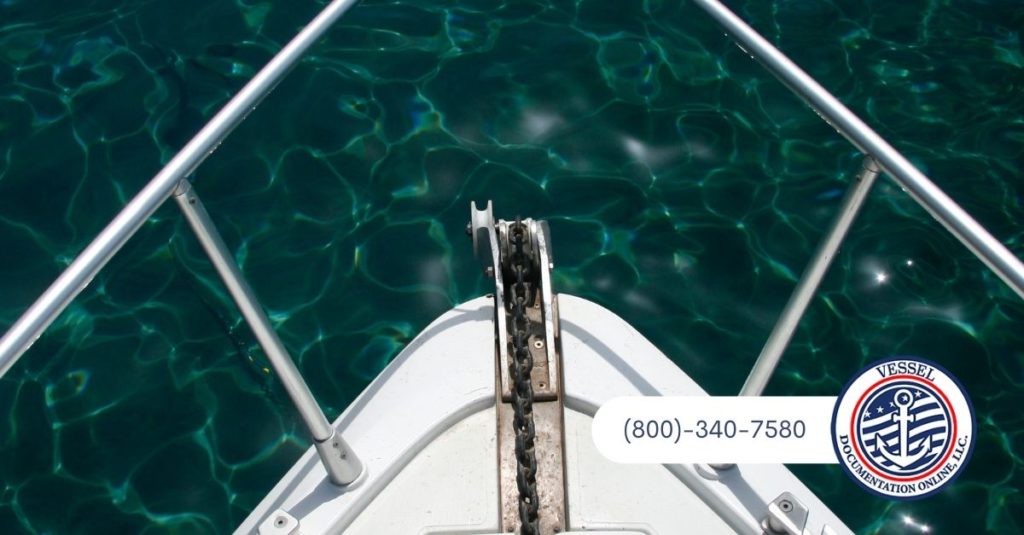 More Benefits of Documentation 
The above having been said, it's far from the only reason that folks chose to have their vessels documented. Additionally, many do it for title assurance. The Coast Guard of the United States, among other things, has a far more stringent chain of title requirements than you're going to find in a majority of American states. Beyond that, many folks do it because they're going to take their vessels into foreign waters, too. In that case, you're going to want to document your vessel and get a "Registry" endorsement as well. You'll find that clearance with foreign governments is facilitated more easily and you'll have the status and protection that comes along with a US flag vessel. 
Who Has to Document Their Vessels and Who May 
If your vessel measures five net tons and you're an American citizen, you can get your vessel documented. That said, if you're going to use it for commercial fishing activities and/or transporting people and/or goods on the navigable waters of the United States as well as the EEZ (Exclusive Economic Zone) then you're going to need to document your vessel, so as to be in compliance with the United State Coast Guard. 
A Place for Documentation 
At our site, we make it easier to document your vessel. We help with so much more than that, too. If you want to renew your vessel's documentation (which you have to do every single year) you can do that easier at our site, too. If you've missed the deadline for renewal and need to reinstate your vessel's documentation, you can do that at our site, too. Even better: as our site is optimized for mobile devices, you can do this from practically anywhere and on any device too. To see what we offer, head to our site.