When it comes to maintaining your boat, there is much information you need to be aware of. Throughout this blog article, we'll be discussing the necessity of understanding the abstract of title for your vessel. We'll also go through the steps to get your yacht listed for sale. Vessel Abstract of Title contains information about your boat and its registration that is unique to your vessel. This document is a must-have if you ever plan to put your yacht up for sale. By following these guidelines, you may avoid difficulty with the law. By following the advice in this article, you may keep your boat and yourself out of problems in the future. Where can you get your boat's title? There is a real risk of severe consequences if you don't. Listed below are some of the reasons why you should get your hands on this paper right away:
An Abstract of Title Provides Official Documentation of Your Boat Ownership
Safety is essential when it comes to having a boat of your own. You are aware that you need to get a vessel title for your boat, and you concur that doing so is crucial for the formal documentation of your boat. However, what are the advantages of having a printed or digital Vessel Abstract of Title in terms of safety? You may demonstrate that you are the rightful owner of your boat by presenting a document called a vessel abstract of title. It serves as evidence of ownership and may help acquire finance, obtain insurance, get through customs while traveling internationally, and other activities. The advantage of owning a boat is one of those things in life that may provide a person a sense of greater contentment overall. It is easy to get distracted by just enjoying the boat itself, but if you plan on doing anything with your boat in the future — such as refitting it or selling it — you will need to get the appropriate documents.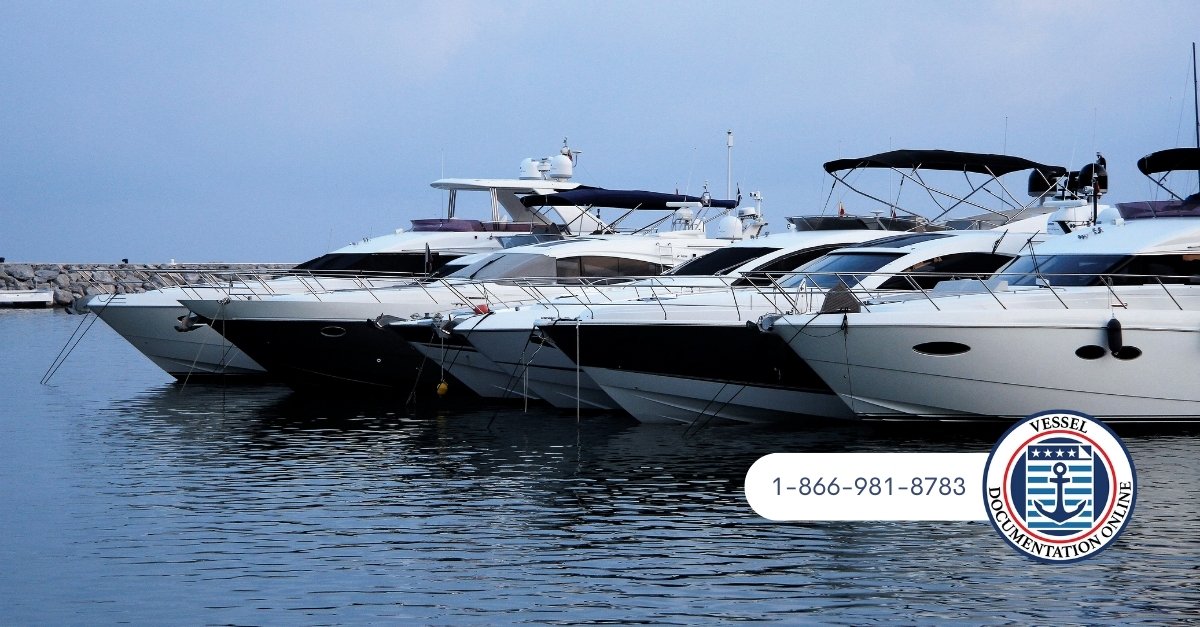 You Have a Lien on Your Boat, and The Lender Will Want to See the Abstract Before Releasing Funds.
Your bank probably required a lien on your boat or yacht's title if it lent you the money. In reality, a lien on your vessel is required by most institutions. Because without the lien, there is no security for the loan, this makes logical sense. If your lender insists on seeing documentation of lien-free ownership, what are your options? Is your lender willing to accept any title documentation? Nope! It's time to get a title abstract. An abstract of title is a critical piece of paperwork to have on hand when purchasing a boat. Your new acquisition's initial purchase at a government or marine auction will be documented in an abstract. The abstract reveals the prior owner of the yacht and the events that transpired before the present owner purchased it. You don't own the vessel, but you can be sure there was no lien when you obtained this document.
The Document Helps Protect Your Asset if the Boat Is Ever Seized or Repossessed.
When someone finally decides to buy a boat, the hope is that they will find a stunning vessel and then be able to ignore it for several years at a time according to state.gov. Nevertheless, boats do not simply maintain themselves by themselves. It is critical to ensure that you have an abstract of title in your possession whenever you contemplate the acquisition of a vessel of any kind. As the registered owner and operator of the boat, you are considered to be the "true" owner of the boat according to the vessel abstract of title, which is a legal document. This may come in handy if your boat is ever repossessed or seized.
Imagine that you obtain a loan from a financial institution to pay for an expensive boat. If there comes a time when you cannot repay the loan to the bank, the bank has the right to take possession of the boat. Additionally, this document protects anyone who helps you finance your boat.
If You Get into A Boat Accident, Proof of Ownership Will Be Needed for Insurance and Legal Claims.
You're on vacation and want to go fishing, so you hire a boat. You're sure your friend is eager to learn how to drive it. As a result, you have allowed him to grab the reins. Your friend's boat is wrecked when he rams it onto a nearby rock in his haste to capture that big fish. You wake up the following day attempting to make everyone happy. Both the boat's owner and your buddy are worried about the consequences of what they've done. The boat owner is concerned about paying for repairs (insurance claim). A boating accident is stressful enough without figuring out who owns the boat or whether or not this will influence your insurance premiums. The insurance company, attorney, or law enforcement agency might greatly benefit from this information in the case of an accident.
If you are someone who owns a property, Vessel Abstract of Title is what you need. Ensure to put it in place as early as possible to avoid any issues in the future. For more information or to speak with one of our experts, contact Vessel Documentation Online LLC today at (877) 564-1398.