Are you looking for vessel documentation forms but are tired of having to go from site to site looking for them? Do you wish there was a way to find all yacht documentation you could potentially need in one place? That's what we offer at our vessel documentation site. Here, you'll be able to find each individual form that you could conceivably need throughout the course of owning your vessel. That said, you'll be able to find far more than just the forms here. 
All Yacht Documentation, All the Time 
No matter which stage of vessel ownership you're at, you'll be able to find the forms right here at our site. Researching potential vessel purchases? We can help with an Abstract of Title. Just buy a vessel? You can get the initial vessel documentation here, too. Is it time to renew? You can renew in just minutes through our site. Working on getting your vessel financed? We have the paperwork for the Preferred Ship's Mortgage. Pay off your mortgage? You can file for a satisfaction/release of mortgage/lien here, too. Those are just some of the forms we offer – there are many more. 
Freedom to Fill Out Forms Wherever: Mobile Optimization 
While we're proud of the sheer number of forms that we offer, we wanted to make it easier to fill them out, too. To that end, we've made our site entirely optimized for mobile devices. That means you can fill all of those forms out from more or less anywhere, so long as you're connected to the internet. So, you can be in line at the bank and renew your documentation. You can get a replacement Certificate of Documentation while you have a few free moments at the pier. Should someone be late for a meeting, you can fill out the forms you need to fill out. We know how important your time is, so we want you to be able to have more of it. 
Services on Your Side 
Speaking of saving you time, no one likes to have to go through the process of renewing your documentation every single year. Now, you don't have to. Instead, you can choose to renew your documentation for years to come all at one time. In fact, you could even do it while you file for your initial documentation. That way, you never have to worry that you're going to miss the deadline or anything of that ilk.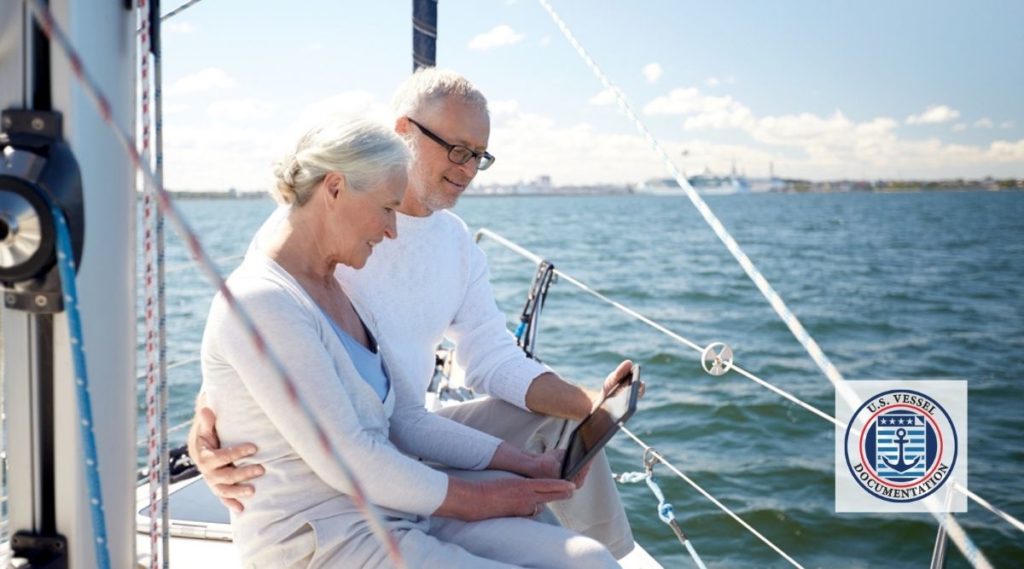 One Stop Shop for Vessel Documentation 
We know that seemingly every day, more and more sites come online saying that they'll be able to help you with your vessel documentation. That's just one of the reasons why we do everything we can to be able to offer vessel owners more. Additionally, we have an entire staff of trained professionals who can answer your questions. You can see everything we have at our site. If you have any further questions, you can call us at (866) 981-8783.