United States Coast Guard Documentation has come to an end for those looking for them. Vessel Documentation Center offers various distinct services, including certificates that have been developed by maritime authorities to deal with difficulties related to yacht registration. Authorities with years of experience in dealing with boat registration and record-keeping concerns provide the United States Coast Guard Documentation services to the general public. You can rely on our knowledge and experience to guarantee that your vessel is constantly in conformity with current regulations. If you need assistance in preserving your USCG records, we will assist you. Take a look at our services and see how they can help you save both time and money!
Abstract Of Title
An Abstract of Title is a short history of your vessel's ownership provided to you according to uscgboating.org. If you've been seeking information on how to get a title transfer, you've come to the correct spot. It is possible to uncover any difficulties with your vessel's title by obtaining an Abstract of Title, which offers a concise account of who previously held your property and what occurred during their possession. On an Abstract of Title, you'll discover information such as the name(s) of the previous owner(s), dates, transfers/titles, sales price, and other pertinent information.
It also acts as a means to ensure that you and a potential buyer may check any history about the length of time you have had ownership of your boat. Our abstract of title services is developed to ensure the purity and correctness of your boat's history, ensuring that you have discovered the boat you desire. If you are looking for a means to safeguard your yacht against fraud, you can do it with confidence by purchasing from us.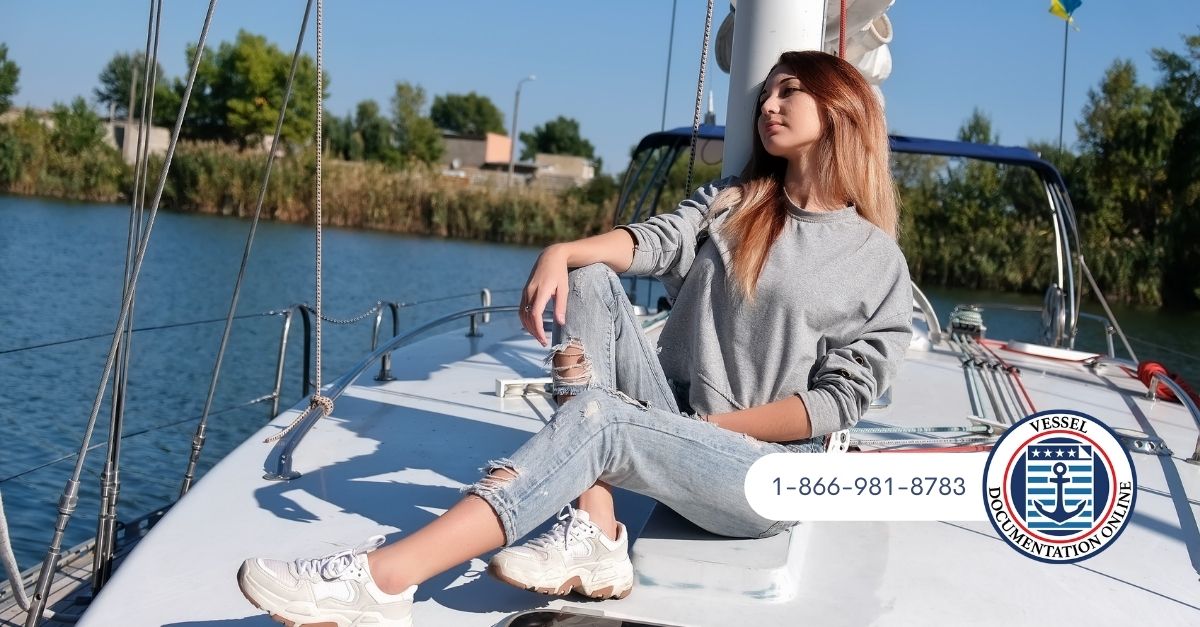 TRANSFER/EXCHANGE OF United States Coast Guard Documentation
Trying to transfer ownership of a boat or ship is not easy, as anybody who has done it before will attest. Trying to figure out what the processes are and where to acquire the proper documents and information. Fortunately, there is a simple solution to this problem. Over the last 15 years, the Vessel Documentation Center has assisted customers with all the United States Coast Guard documentation requirements.
You may need to swap out your ship's management company or relocate your vessel entirely. We have all the tools available to make the transfer of your USCG documents as simple as possible. We are available for you when your will, estate, or family circumstances necessitate the transfer of your yacht's documents. We're here to make the procedure as simple as possible for our customers. We have made our services accessible throughout the country at no additional cost because of the growing popularity of boating and the necessity to register boats in a simplified manner.
Application For Renewal of United States Coast Guard Documentation
Among the responsibilities of the United States Coast Guard Documentation program are the issue of Certificates of Documentation and endorsements, enrollment, and decals. The program offers paperwork to vessels belonging to 13 distinct classes, including pleasure boats, tank barges, and cabooses. When your registration expires, you have a certain amount of time to renew your documents before penalties accumulate.
Filling up and completing an application form for USCG papers is the only way to renew them. When you apply, you will be asked a series of questions that will include data such as ownership, classification, usage, and any changes to the vessel type that have occurred after the original paperwork was given. As soon as an application is filed, the USCG double-checks the information and issues a fresh certificate of documentation if the data is determined to comply with regulations.
Initial Vessel Documentation
Getting your yacht registered with the USCG under the correct flag is difficult. Doing this on your own is difficult, so why not enlist our assistance? Make sure your boat complies with all applicable requirements by letting us do the legwork. You'll find clear instructions for getting the information you need on our website. All of your questions may be answered by our USCG-certified record keeper.
Various document services are available at the Vessel Documentation Center to enable USCG vessel owners to expedite registering their vessels. For your convenience, we have simplified getting your boat operational. Maritime authorities with years of experience dealing with difficulties such as yacht registration, record creation, and USCG document updates provide the United States Coast Guard Documentation Services.
The federal government has a reputation for being inefficient and cumbersome. Thus, registering a boat is something many people give up on and undertake later, if at all. We've developed an online tool to eliminate redundant paperwork for the United States Coast Guard Documentation services, which has been a source of frustration for years. Additionally, we developed a digital system that allows users to submit changes through their smartphone or computer keyboard with only a few clicks. Check out our six-step registration and licensing process if you're ready to obtain the boat of your dreams. To learn more, call 1-866-981-8783 right now.