Finding the right boat name for your vessel might not be as easy as many think. Perhaps you've had a vessel name that you've been thinking of since you were on your first boat ride. But, if you're searching for inspiration, there are some things you have to keep in mind when selecting USCG boat names. When you do decide upon a name, we have all of the different forms of USCG vessel documentation that you might need. 
Requirements of USCG Boat Names 
To use the official verbiage, the "name for the vessel (must be) composed of letters of the Latin alphabet or Arabic or Roman numerals and may not exceed 33 characters. The name may not be identical, actually or phonetically, to any word or words used to solicit assistance at sea; may not contain or be phonetically identical to obscene, indecent, or profane language, or to racial or ethnic epithets." So, to sum up, the names can't be too long, and you can't have them be some version of "S.O.S." or something similar to that. By that same token, they can't be dirty, "blue" jokes, something that's offensive, or anything like that.
Think of Something that Matters to You 
A good analogy for coming up with your vessel's name is to think of a vanity license plate for a car. Think of the ones that you liked. Maybe you're a fan of clever wordplay, something that utilizes the limitations of the form to do something unique. Perhaps you like something that's a bit of a pun or something that shows a deft sense of humor. Many vessel owners opt for having an inside joke or something that makes sense to them and their family or group of friends, and while that's perfectly acceptable, it might be confusing or odd to people that see your vessel. That's fine too, but it's something to keep in mind. These names can add a lot to perception.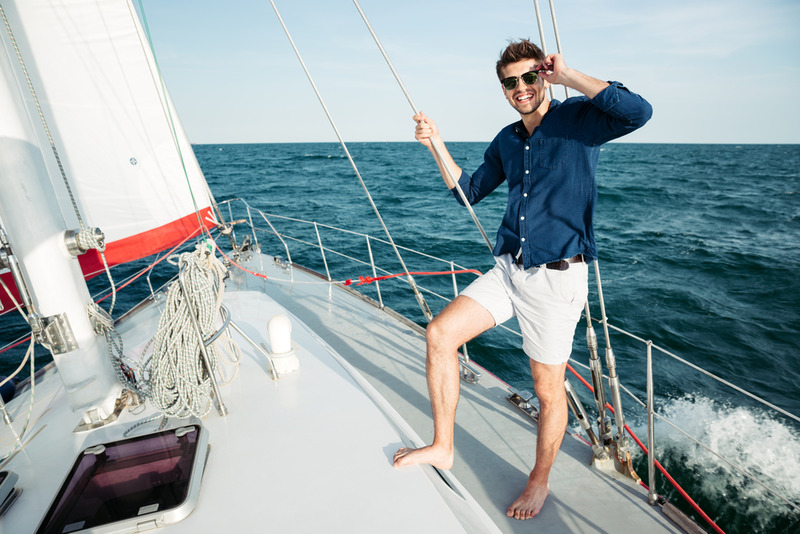 Make Sure It's Something You're Comfortable With 
There's nothing wrong with having a good time on your boat. It's okay to party, so long as you take the proper safety precautions. However, there are many vessel owners who do so and give their boat a name that shows they like to party, such as "Partially Sober" or something along those lines. These kinds of names can attract the wrong kind of attention from the authorities. Remember, these names are going to be a reflection of your vessel and ultimately of you. 
When It's Time to Change the Name
Perhaps you bought a vessel from someone else and want to christen it with a new name. Alternatively, maybe you've had a vessel for a long time and want to change the name to something new. These name change forms of documentation are just one of the many kinds of forms that you can find at our site. For further help, you can give us a call at (866) 981-8783.