The government shutdown has affected a number of industries, and maritime services are not exempt from agency problems. The shutdown affects the handling of maritime services in a number of ways. Firstly, because they are not paying their staff, there is a lack of personal in your offices to handle paperwork, and secondly because they cannot provide the support needed to accept filings and approvals. The longer the shutdown goes on, the harder it is for the agency to provide the public with the services needed, including providing approval services for USCG forms.
The Coast Guard During The Shutdown
There are 53,000 employees in the Coast Guard, and in January 2019 43,000 of these were working without pay. Another 10,000 were prohibited from working, meaning that a great many activities that would normally have been performed at this time were limited or suspended. In one example, the reviewing and approval of form applications, required for vessels with US flags, were suspended. They operated a just-in-time service, which meant that a number of applications and approvals were significantly delayed. Vessel inspections and other maritime services were also delayed, as civilian workers were not used. People seeking to buy and obtain documents for commercial vessels during this period were unable to do so. Banks and other lenders were also unable to obtain necessary information about mortgages and liens for vessels, and mortgages could not be recorded against vessels in the registry.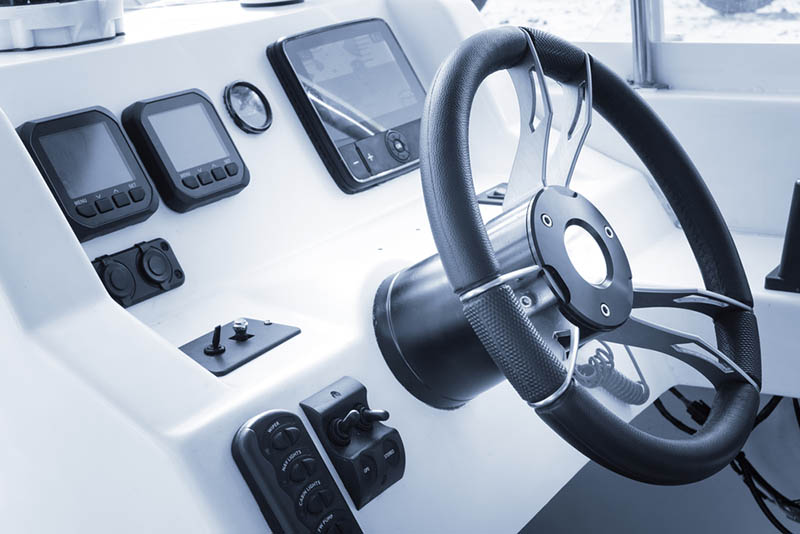 Can I Expect Future Delays In USCG Forms?
There is some evidence to suggest that civilians will also experience delays in obtaining the necessary forms in the future. The next time there is a government shutdown, it is likely that documentation service will be the first to be hit. This is following from a familiar pattern which is now established, where in 2013, similar credentials were delayed to allow the Coast Guard services to keep operating essential maritime tower such as patrolling US waters and organizing search and rescue. US boat operators can therefore expect future services to be similarly delayed while government shutdowns are in force. All of the services which you might expect to receive as a citizen of the United States requesting access to the boat registry are likely to be inactive while a government shutdown is occurring.
The Problem With Government Shutdowns
The main reason why so many government bodies choose to cut back on services including issuing of documentation and accepting vessels into the registry are being stopped is because they are viewed as non-essential functions of the Coast Guard. While important services, including national security operations within US ports will be covered, other services will be stopped including:
        

monitoring of recreational boats

        

boarding of vessels

        

issuing of documentation and merchant licensing

        

enforcement of fishing licenses

        

navigation and guidance maintenance
Therefore, in order to make sure that you get your paperwork accepted, it will be necessary to send it in as quickly as possible.
Avoiding Delays
In order to obtain your license in paperwork, you must act quickly before there is another government shutdown. With considerable opposition between the Democrats and Republicans, it is possible that another conflict will arise very soon. It is important that you get your paperwork together to make the approval go as quickly as possible. You may also require some assistance with paperwork and documentation to ensure that your application is accepted at the first attempt. We know that this is particularly difficult for some people, who don't have the necessary experience to handle the demands of documentation, and it is understandable that so many people struggle when dealing with bureaucracy. If you are concerned that you might not be able to get your paperwork through before a government shutdown, it makes sense for you to try to find someone who can assist you.
Dealing With US Vessel Documentation Services
It is often very hard to get assistance from the US Coast Guard, and this is where it makes sense to deal with a third party, who can give you advice, and offer you checking services to make sure that your paperwork is correct before you mail it through. If you are searching for a third party who can offer you that sort of assistance, then you need the help of the US vessel documentation services. We are an experienced team who can help you to manage your documentation and fill out USCG forms relating to your ownership of a vessel. Whether that is reregistering with the Coast Guard, filling in a transfer of ownership, or submitting a vessel quickly, we can assist you with any tasks that you may have. Don't wait for another government shutdown to start your documentation process, begin today by contacting us.