Have you contemplated the option of obtaining USCG documentation for your vessel, yet find yourself in a haze of uncertainty regarding your qualification? Are the potential advantages of documentation intriguing, but the eligibility criteria appear a bit opaque? These are precisely the inquiries that prompted the establishment of our Boat Documentation site – a beacon of clarity amidst the fog. Our platform was crafted not merely to house documentation forms, but to serve as a haven where vessel owners could access the requisite information they need.
Ownership Prerequisites
By and large, every owner seeking documentation for their vessel must hold US citizenship. In the realm of documentation, entities like partnerships and corporations, endowed with legal ownership, may be deemed "citizens." Nonetheless, such corporations must be registered within the United States. A limited proportion of non-citizens may compose the board of directors, provided they form a minority of the quorum, and the CEO and board chairman must be American citizens. 
Vessel Criteria
Documentation eligibility hinges on your vessel's volume, not its weight or displacement. The pivotal term here is "volume." As a general guideline, vessels exceeding 25 feet in length almost invariably measure at least five net tons. Vessels can be endowed with operational endorsements that govern their permissible activities, encompassing categories like "Fisheries," "Coastwise" (for transporting people and/or merchandise), "Registry" (for foreign trade), and "Recreational" (fun with family and friends).
Renewal Prerequisites
Your Certificate of Documentation holds a one-year validity, necessitating renewal prior to expiration to avert document lapse. Recognizing the burden of annual renewal, we offer a streamlined solution: advance renewal spanning up to five years. By remitting a fee, you can secure documentation validity for two, three, four, or even five years, streamlining the process for vessel owners like you.
Who Needs Boat Documentation and Who May Want It 
Vessels that are going to engage in commercial fishing activities and/or Coastwise trade (defined above) on the navigable waters of the United States or in the Exclusive Economic Zone have had to be documented. However, many who will not use their vessel in a commercial capacity may still choose to document their vessel. 
A majority of documented vessel owners, in fact, use their vessels solely recreationally. They don't have to document their vessels, but they do. Why? So that they can secure vessel financing. For over a century now, vessels have to be documented with the Coast Guard to be eligible for a Preferred Ship's Mortgage. That can make it so much easier to finance the vessel of your dreams.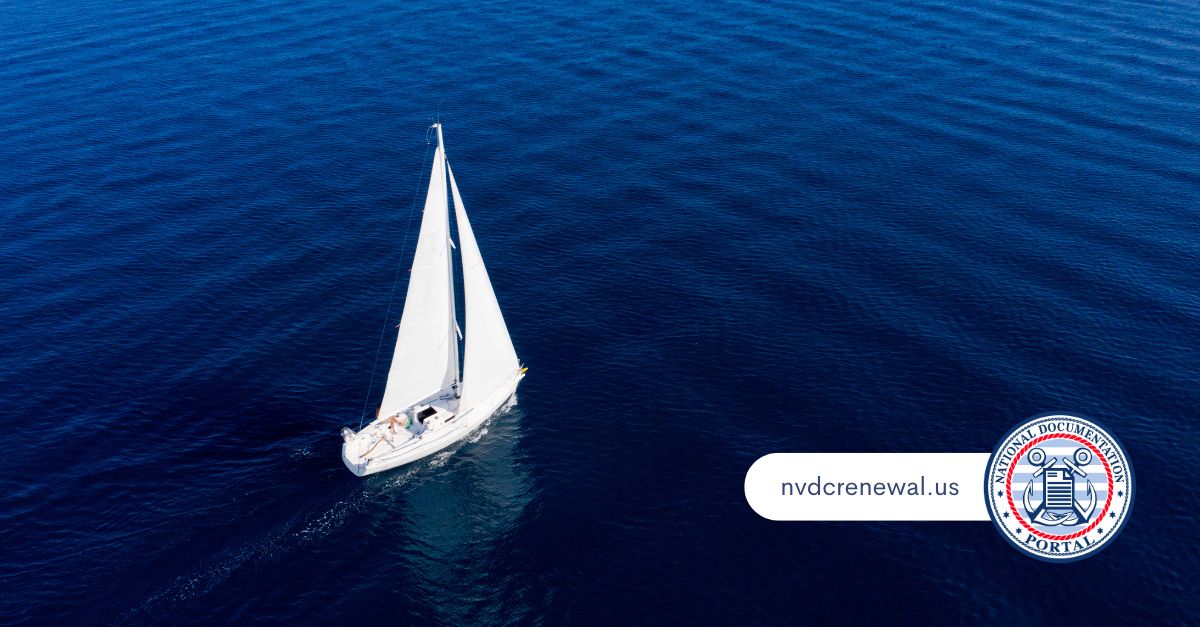 The Hub for USCG Documentation
Accessing our platform doesn't necessitate vessel documentation in any way. Indeed, many come here just to learn. Many first-time visitors gravitate towards us for insights into vessels that they're considering purchasing. To this end, we provide Abstracts of Title – a comprehensive dossier on a vessel's history, invaluable before acquisition. Seamlessly accessible from smartphones, tablets, or any internet-enabled device, our forms and resources are at your fingertips. Explore all of our offerings by visiting our website.