USCG vessel documentation is a kind of national registration recognized around the world. As a function of government, it has been in existence since the 11th Act of the First Congress.
Since 1920, the provision of preferred mortgages on recorded boats has helped to make vessel finance more accessible.
The paperwork of a vessel provided by the United States Coast Guard is the ideal way of registering ownership of your boat with the government.
It is typically regarded as a more prestigious kind of registration since it is a national form of registration that provides advantages that would not otherwise be accessible under state registration.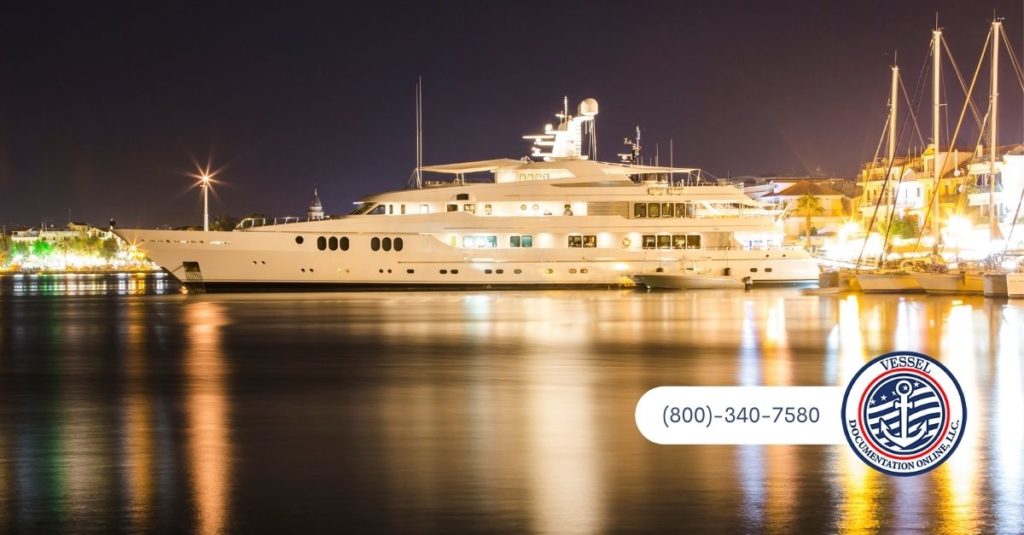 Is There A Difference Between Different Types Of USCG Vessel Documentation?
In a sense, sure. It's true. When you fill out your first paperwork application, you'll notice that there's a section J that asks you to choose "endorsements." This is where you'll come in.
Each of those approvals permits your vessel to be used for a different kind of operation. Suppose you want to utilize your boat for commercial fishing; in that case, the endorsement "Fishery" would be the appropriate choice.
It follows that "Coastwise" is the most efficient mode of transportation whether you're using it to convey people or goods. It would be best served with a "Registry" certification if it were to be used in foreign seas.
 "Recreational" is the best classification for people who desire the advantages of registration while just operating their vessel for recreational purposes.
Is It Necessary For Me To Have My Boat's Identification Number Painted On The Side? 
No, not if your vessel has been properly recorded. Undocumented boats (those registered with state bodies) are more likely to have their numbers displayed prominently aboard the ship.
According to the National Archives, vessels with proper documentation are not obligated to do so. On the other hand, Documented boats are obliged to display their name and hailing port.
The vessel name cannot be more than 33 characters in length, nor may it include anything close to, in spelling or sound, any phrase that "solicits aid at sea" or that is vulgar, indecent, or otherwise inappropriate.
One rule of thumb is that if you have to ask yourself, "Is this too obscene," it's most likely that it is.
Isn't It True That If I've Properly Documented My Vessel, I Don't Have to Worry about State Jurisdiction? 
You do have it. Even if a vessel is documented, it is still required to conform to the state's laws in which it is operated.
Depending on the situation, you may be required to register your vessel or display some state sticker (to demonstrate that you have met the state rules), among other things.
Our team understands how perplexing this might be. We have a team of specialists here at the Maritime Documentation Center who can take your calls, answer your questions, and assist you in staying in compliance with the Maritime Documentation Center regulations.
How Can I Prove That I Am The Legal Owner Of A Vessel? 
Ownership of a freshly constructed vessel that has not yet been documented may be readily confirmed by completing the CG-1261 form, known as a Builder's Certificate, and declaring for whom the vessel was built or transferred to the appropriate authorities.
The manufacturer may also provide proof of ownership or a state or international registration certificate on the Certificate of Origin.
In the case of previously owned boats, the owner must provide a bill of sale or documentation of transfer, including information from the previous owner.
What Is The Best Way To Recognize My Vessel? 
Before any number identification for the vessel, the acronym "NO" must be shown in block-type Arabic font with a minimum height requirement of 3 inches. It must be displayed in a structurally visible area inside the hull.
All recreational boats shall have their hailing port and name conspicuously marked on the outside of the hull.
Commercial vessels must be marked with identifying signs on the port and starboard bows, with the vessel's name and hailing port visible at the vessel's stern.
Additionally, the location of the call inside the United States must be included in the hailing port data.
Ultimately, USCG vessel documentation is a clear-cut form of national registration for a boat. It has been in existence for over 200 years, and it is also the only document recognized by all 50 states. If you need to have your boat secured with this kind of registration, then there are several choices to be made when choosing an appropriate firm to handle the paperwork for you.
If you want more information about USCG vessel documentation, shipping documents, yacht insurance, or any other aspect of boat ownership, be sure to contact the professionals at Vessel Documentation Center!