Before we built Vessel Documentation Online, we were just vessel owners like you. With a bit of research, we had a decent idea of what kind of vessel documentation we needed, but we definitely weren't 100% sure. Then, when we went to look at our options of how to send our documentation in, we sure didn't like what we saw. With so many different options out there, none of them seemed to give us the convenience that we wanted. So, we made our own. That's the beginning of how we constructed our vessel documentation service.
Our Vessel Documentation Service
The days of having to fill out every form of vessel documentation by hand are gone forever, thankfully. Instead, you can simply go to our site and get all of the forms that you need. We've put them all conveniently on the left side of our site. There, you can find and fill out every form that you need. Instead of worrying about your handwriting, you can type them correctly quickly as you go. Forms that used to take hours to fill out meticulously by hand can now be done in a matter of minutes.
Mobile Optimization
There are places where you can fill out forms for vessel documentation online. However, when you do that, you have to do it on your desktop or laptop computer. These sites won't open on your phone, tablet or mobile device. We realized that to offer our customers the kind of convenience that they deserve, we had to create a fully mobile-optimized site. That's what our site is. When you go to Vessel Documentation Online, it will open basically anywhere with an internet connection. Moreover, it will open completely, allowing you to fill out all of the forms.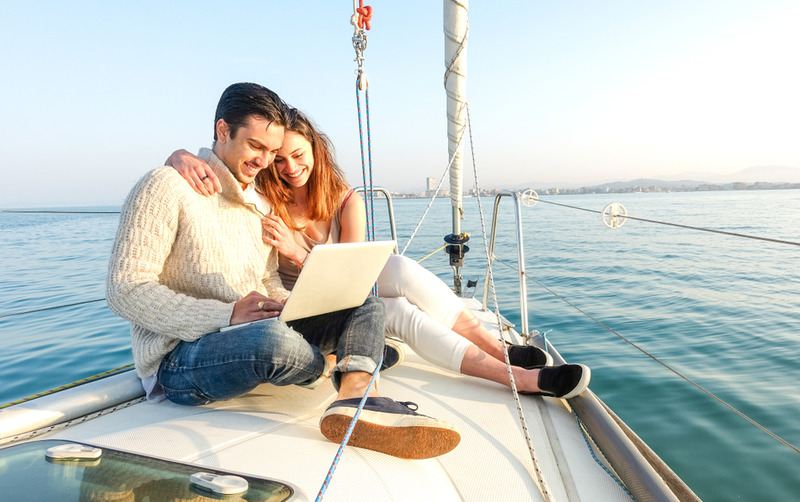 Complete Documentation from Anywhere
If you have online access, then you have the ability to fill out these forms. Imagine: instead of having to stay shut up in your room when you fill out your forms, instead, you could fill them out anywhere. While walking through the park on a sunny summer day, you could finish your documentation. During a lunch break at work, once you're done checking your email, you could complete your documentation. Many of our customers have told us about getting the documentation done while waiting in line at the bank. Perhaps best of all, you can do this while in dock at the harbor. Kicking back on your boat while wrapping up the documentation that the vessel needs is perhaps the best way to envision finishing that documentation.
Faster Processing
Many of our forms also allowing for rush processing, too. With that option, you can get all of the forms you need put to the top of our queue. That way, you can get everything you need even faster than before. Those are just a few of the ways that we try to make things easier on our fellow vessel owners. Any questions? Call (866) 981-8783.