Do you want to have all of your documentation in place for next summer? Are you looking forward to "hitting the ground running," so to speak, when spring arrives? As the leaves turn colors, days shorten and shadows lengthen, it might seem like an odd time to renew your vessel documentation. However, at our site, you can complete the Vessel Documentation Renewal process how and when you would like. We make it easy to complete this documentation at any time on your schedule. 
How our Online Service Simplifies Vessel Documentation
With just a few clicks, your vessel documentation can be swiftly submitted – it's as easy as that. Not to put too fine a point on it, but you possess all the skills needed to complete your vessel documentation. Moreover, we have ensured that our website is fully mobile-optimized, liberating you from being stuck on your home computer. Whether you're on your phone, tablet, or any other mobile device, you can conveniently complete your documentation. In fact, many of our customers have seamlessly submitted their documents while out on their boats. 
When to Complete Vessel Documentation Renewal 
You can renew your documentation at any time. You must do so once a year. If you're going to do so, however, there are some times when renewal is a better option than others. For example, it's natural to want to renew your documentation as early as possible. That makes sense – you don't want to miss the deadline. That said, doing so too early can actually cause your documentation to have an earlier deadline next year. Thus, you can actually lose time in the following year by renewing too early. Renewing within 30 days of your deadline is recommended. 
Convenience for the Path Ahead
The renewal of vessel documentation is an annual obligation that can often become a tedious chore. It's easy to lose track of renewal dates when they occur infrequently. That's precisely where our service excels. We offer the flexibility to renew your vessel documentation not just for one year but for multiple years, extending up to five years into the future. Instead of anxiously monitoring renewal deadlines each year, you can have one less worry on your plate.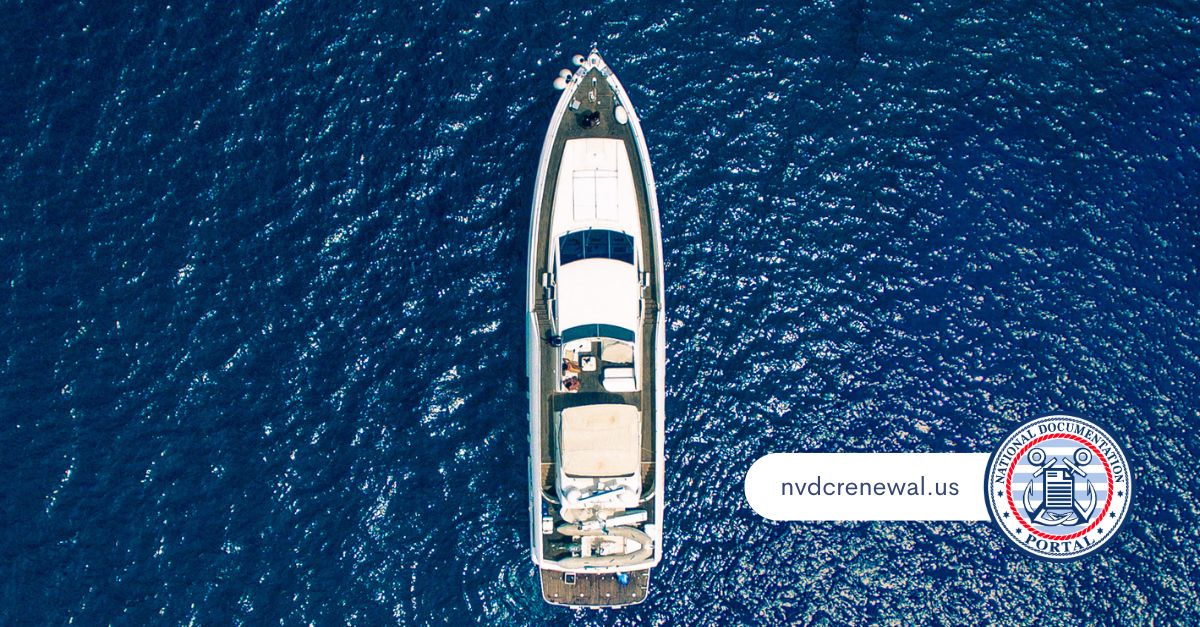 Renewal and Beyond
We understand that your time is precious, and we're committed to ensuring a swift and hassle-free experience. In addition to optimizing our site for mobile devices, we also employ a team of document processors. They will go through each of your forms, finding and fixing any errors before the documents are passed along to the powers that be. 
Our center provides ease and efficiency to your documentation needs. Embrace the convenience, and set sail into the future of hassle-free vessel documentation. It's important to keep in mind that we offer help with many other forms in addition to the renewal ones. Indeed, you can find the forms for initial documentation and so much more right here at our site.