Are you caught in a procrastination trap when it comes to tackling your vessel documentation forms? Do you find yourself unsure which boat documentation forms are the right fit for your unique situation? The endless quest to find the right forms, bouncing from one website to another, can be a daunting task. You don't have to worry about that anymore. Here, at our NVDC, we present a comprehensive solution.
Much like you, we are passionate vessel owners who once felt the frustration of not having a one-stop-shop for all our documentation needs. This void, among other motivations, led us to establish the National Documentation Portal. From its inception, our primary aim has been to simplify the labyrinthine vessel documentation process, transforming it into an efficient and straightforwardly simple task. We take pride in our multifaceted approach to achieving this goal.
Streamlining the Form-Filling Process
It all begins with the forms themselves. At our website, you'll discover an extensive collection of vessel documentation forms, tailored to your diverse needs. We don't just provide the forms; we've designed them with your precious time in mind. Each form features clear markers highlighting the essential fields that require your attention. We understand the value of your time, and our mission is to ensure that you complete your tasks as swiftly and effortlessly as possible.
To expedite the process even further, we've placed our most frequently used forms right on our homepage. In fact, our homepage prominently displays the "renewal" form, likely the most requested form we offer. To save you even more time, you have the option to renew your registration for up to five years in one fell swoop. Just a few clicks on our homepage, a brief form filling session, and your vessel's registration for the next half-decade is all sorted out in just a few minutes.
Even if the "renewal" form isn't what you're seeking, rest assured that you'll find links to all the other necessary forms, conveniently located in the center of our webpage and on the left-hand side.
A Smoother Process, Enhanced Security
For many long-time vessel owners, memories of laboriously sitting at their desktop computers for hours to complete forms are a thing of the past. We've modernized the process for you. Every form in our collection is optimized for mobile devices, meaning you can fill them out from anywhere, at any time.
You're no longer tethered to your desk; imagine filling out forms while perched on the dock, en route to your boat, or even on board. We've engineered our forms to be completed on your terms and your schedule, granting you true flexibility.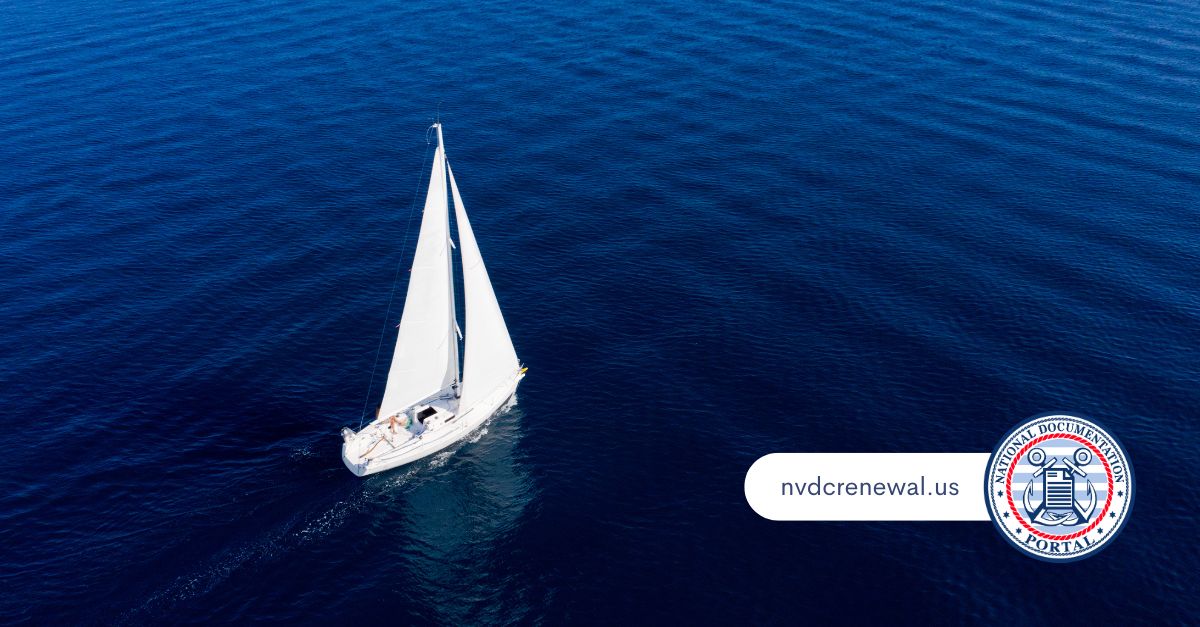 Our US Vessel Documentation Center – Your Trusted Ally
The aforementioned advantages are merely the beginning in terms of what we offer to fellow vessel owners. Our website was meticulously designed to serve as a beacon of vessel-related information, a dependable resource for simplifying the documentation process. Whether you're seeking detailed vessel information, registration services, mortgage applications, or any other vessel documentation-related query, look no further than our site.