Vessel documentation is, in a few words, a national form of registration. It is also one of the oldest functions of Government and it dates back to the 11th Act of the First Congress. This documentation provides conclusive evidence of nationality for international purposes as well as the habilitations for certain restricted trades. Since 1920, vessel financing has also been enhanced with the availability of preferred mortgages on documented vessels. The National Vessel Documentation Center is, of course, a branch of the United States Coast Guard that regulates all of this documentation. Read on if you want to find out how it works!
Reasons to Have your Vessel Documented
Let us begin by saying on what occasions you need to get the National Vessel Documentation Center paperwork compulsorily: and that is whenever your vessel is used for commercial purposes and it has a net weight that exceeds 5 tons. Generally, that is around 27 feet long vessels. The recreational vessel owner has the option of documenting their boats if they are over that same amount of tons.
They may choose to do so, given that is not compulsory, in the following situations:
If you want your vessel to be recognized by its name and hailing port instead of its state registration numbers. Documented vessels have the option to do so, as long as they are subject to the US Coast Guard lettering requirements.

If you opted to have your boat financed, documented vessels qualify for preferred mortgages. The Coast Guard won't be able to make changes to the documentation (like a change of ownership) without asking the lender.

Finally, if you plan to travel abroad with your vessel, a USCG Certificate of Documentation is internationally recognized, so foreign ports will make it easier for you to enter and leave them.
Documentation you Need to Register your Vessel
Other than the measure requirement, to be able to register your boat with the National Vessel Documentation Center you will need to be an American citizen, have the appropriate eligibility for the endorsement you are looking for and demonstrate the ownership of a vessel. This last step is generally done with a bill of sale. When the vessels are documented, the form you need for this purpose is the CG-1340.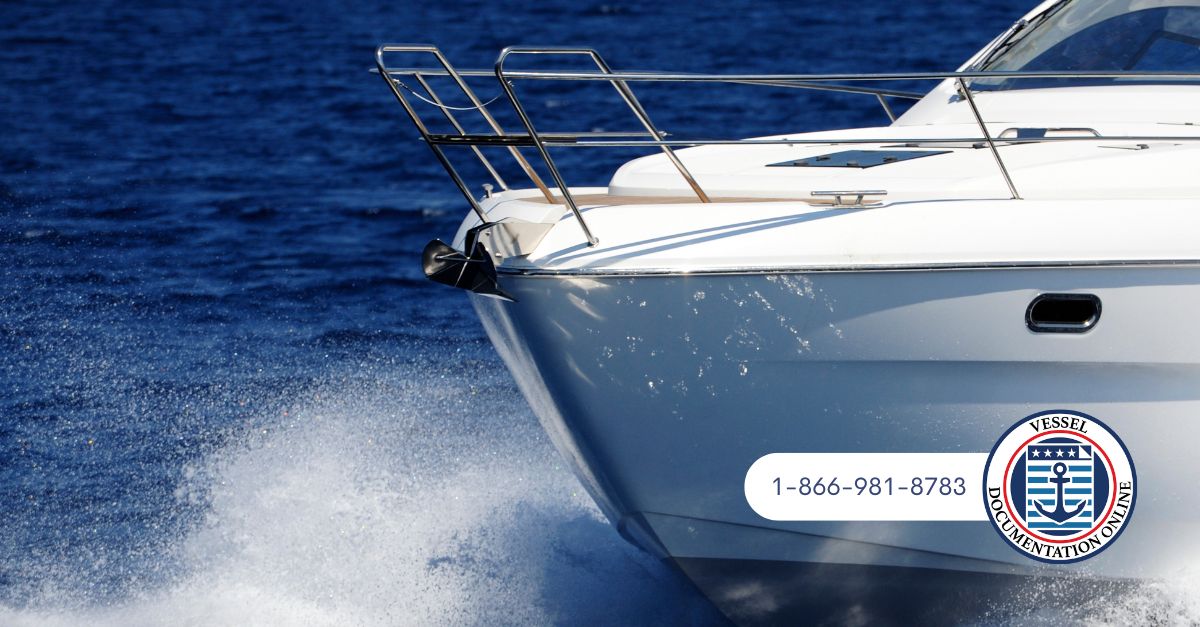 Vessel Documentation Online
All of the paperwork required for the National Vessel Documentation Center can also be found on our website, Vessel Documentation Online. Other than the obvious (making it possible for you to process the forms from your home) we assure you that your details will be kept confidential given that our platform is SSL-encrypted. Additionally, someone from our staff will overlook the documentation you submitted to make sure no mistakes were made. Contact us today and clear all of your doubts!