When you sit down to complete your vessel documentation forms, do you feel like you're stuck inside on a summer day while your friends are outside playing? This isn't meant to evoke unpleasant memories but to draw a parallel with the frustration that can arise from the process of vessel documentation. If you find yourself stuck indoors, navigating paperwork while others bask in the summer sun and enjoy the open waters, it defeats the purpose of owning a boat. We make it possible to complete Vessel Documentation Online, thus ensuring you spend less time on paperwork and more time enjoying your boat.
A One-Stop Shop for All Your Forms
The question, "Which forms does my vessel require?" is perhaps the most frequently asked one of our staff. Essentially, no matter what kind of form your vessel currently needs, you'll find it right here on our website. From the initial documentation required when you first acquire your vessel to the forms essential for selling it to a new owner, we offer all the forms necessary to stay in compliance with the authorities while using your vessel how you want. 
Revolutionizing Boat Online Registration: A Paperless Approach
Essentially, our online registration system eliminates the need for paperwork entirely. With everything seamlessly digitized, the days of wrestling with handwriting, stamps, and other bureaucratic hurdles are a thing of the past. What's more, we've designed our platform to allow you to complete all necessary forms from a single location. Fill out the form, hit submit, and you're done. You can even complete a document while catching up on a TV show or watching a game in the background. It's that easy and user-friendly.
Attention to Detail Makes a Difference
We understand that you have choices when it comes to online vessel documentation services. That's why we've incorporated numerous features and benefits into our platform. When you complete your forms on our site, our document processors will identify and rectify any errors. Another way to speed up the process: we offer "rush processing." Additionally, if you wish to Renew your Documentation for several years in one go, you can easily do so on our website.
Multiple Ways to Research a Vessel 
In addition to documentation, we offer several ways to learn more about vessels. For example, you can use the documentation search at our site to learn about a vessel's Certificate of Documentation, its dimensions, and more. If you wish to find out about the owner of a vessel, you can file an Abstract of Title.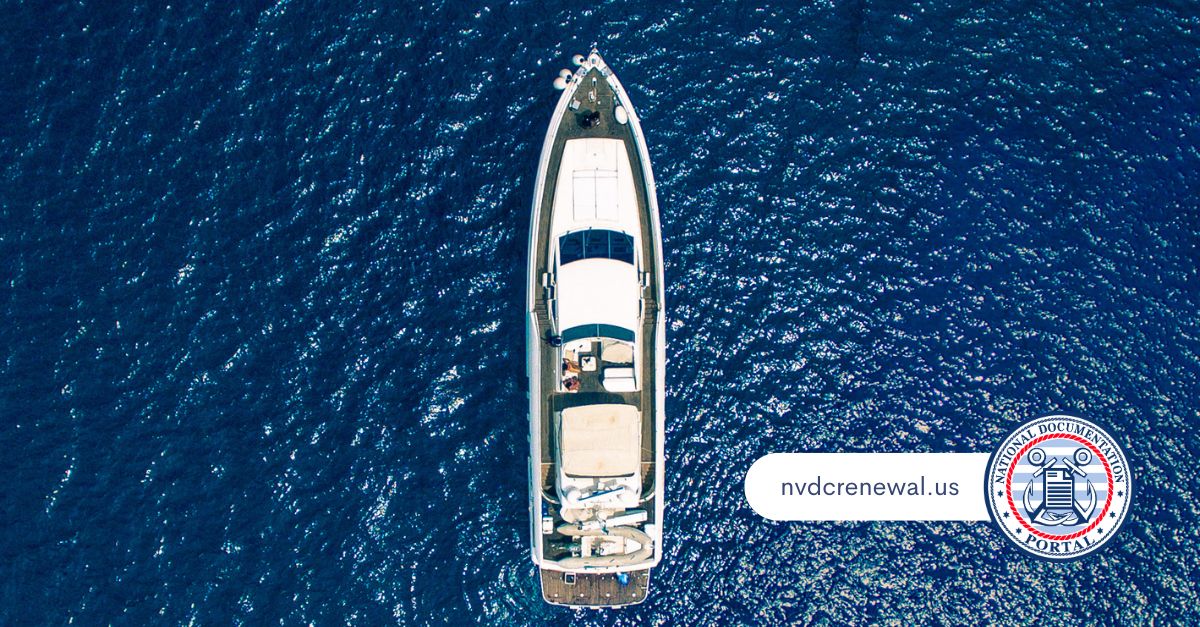 Committed to Supporting Your Boating Journey
Ultimately, one of our primary objectives at the National Documentation Portal is to align the vessel documentation process with your busy life. With so many responsibilities demanding your attention, you shouldn't have to worry about when or how to complete your boat documentation. 
No more paperwork headaches, no more uncertainty about the right forms, and no more wasted time. Enjoy the freedom of spending more time on your boat and less time on documentation. Embrace a brighter boating future with the National Documentation Portal.