At Vessel Documentation Online, we believe that our site should be all about vessel documentation. That may sound obvious, but in this industry, it's unique. We don't offer anything but an easier way to handle your vessel documentation. We're not looking to sell subscriptions, or boat parts and accessories on the side, or anything like that. Our site is designed to be a true vessel documentation center and nothing else. By focusing on one thing and doing it well, we provide a better service for our customers. 
Vessel Documentation Center: Built for Speed 
We understand that for many people, vessel documentation feels like a chore. A necessary one, but a chore nonetheless. No one looks forward throughout the workday to the time when they can go home and curl up in front of the fireplace to fill out some vessel documentation. That's why we've designed a site that allows you to get through your documentation that much faster. Here, you can find everything that you need all in one place. No rooting around the internet, hoping to find at least one of the several forms that you might need. Instead, you can find the most used forms in the middle of the home page, with all of the forms that we offer on the left.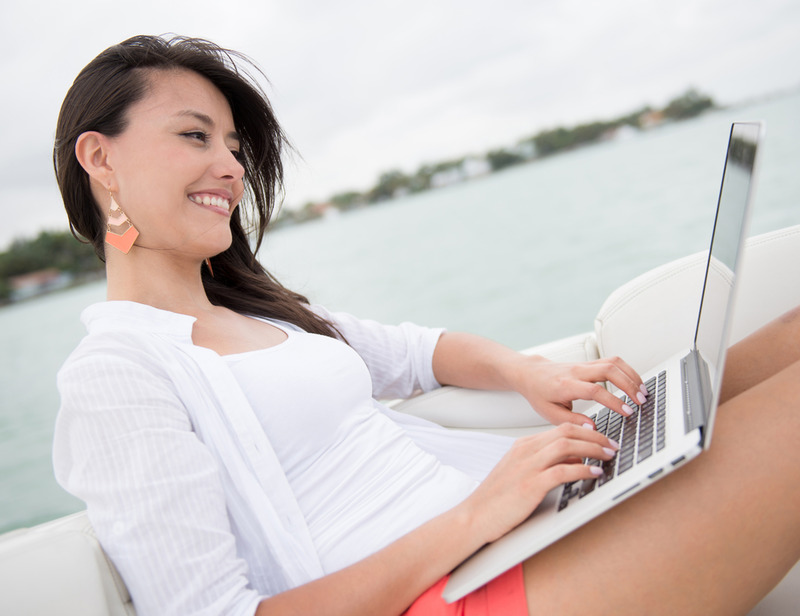 Rush Processing 
The U.S. Coast Guard is a massive governmental agency, with tasks that span the country and beyond. That means that getting your documentation to them isn't always easy, nor is it quick. That's why, for so many forms, we offer rush processing. All that means is that when you click on "rush processing," we push your forms to the top of our queue. That way, we can make certain that you get your documentation faster than you would otherwise. For customers who don't have time to wait or who need that documentation as quickly as possible, we ensure that you get it on your schedule at our vessel documentation center. 
A Site that Works Anywhere 
As filling out your boat documentation can be a chore, it can be even worse if your site is buggy, or otherwise malfunctions. The last thing you want is to fill out much or all of your documentation, only for the site to crash or refresh. Our site is built to be as powerful and mobile-optimized as possible. You can use our site basically anywhere that you have an internet connection. That way, you can fill out your forms whenever you want. We've had customers tell us about how they filled out a segment or two during commercials of a TV show or game. 
Documentation Made Easy 
We do everything we can to make your documentation process as easy as possible. We can't fill out the documentation for you, but we can do the next best thing. If you go through our site, you'll find detailed explanations of every form. Should you still want more assistance, that's fine too. Simply give us a call at (866) 981-8783 and one of our professionals will walk you through a form.