What would you be expecting to get at Vessel Documentation Online if it isn't, well, vessel documentation? Safe boating is everyone's responsibility and we want to do our part for everyone to be as safe as possible. With that in mind, we created our very own Coast Guard Portal and compiled some safety tips so that everybody can enjoy the rest of the summer while their paperwork is in order.
Advice from the Coast Guard Portal
The same way people do when they go on complicated trekking, or camping in an isolated spot, it is always recommended to let someone know where approximately you will be on the water, for how long and with whom. This is even more important in winter. Having fewer boats in the ocean means fewer people who can, if worse comes to worst, protect you. Additionally, it is also advisable to have a 'fire drill' with the passengers before heading out, just to know what to do in the case of an emergency.
Another piece of advice from the Coast Guard Portal is to dress in layers. As you may know, the same way an onion is protected from cold with its many layers, it works with people. The more layers, the less cold. In addition to that, having many layers in summer is also helpful, given that you can take your clothes out one by one until you find the desired temperature. It is also a good idea to avoid wearing cotton. It absorbs water faster than other materials, so your body temperature changes quickly as well. Finally, remember that your clothes need to be comfortable as well, as they will be under a personal floating device, like a life jacket.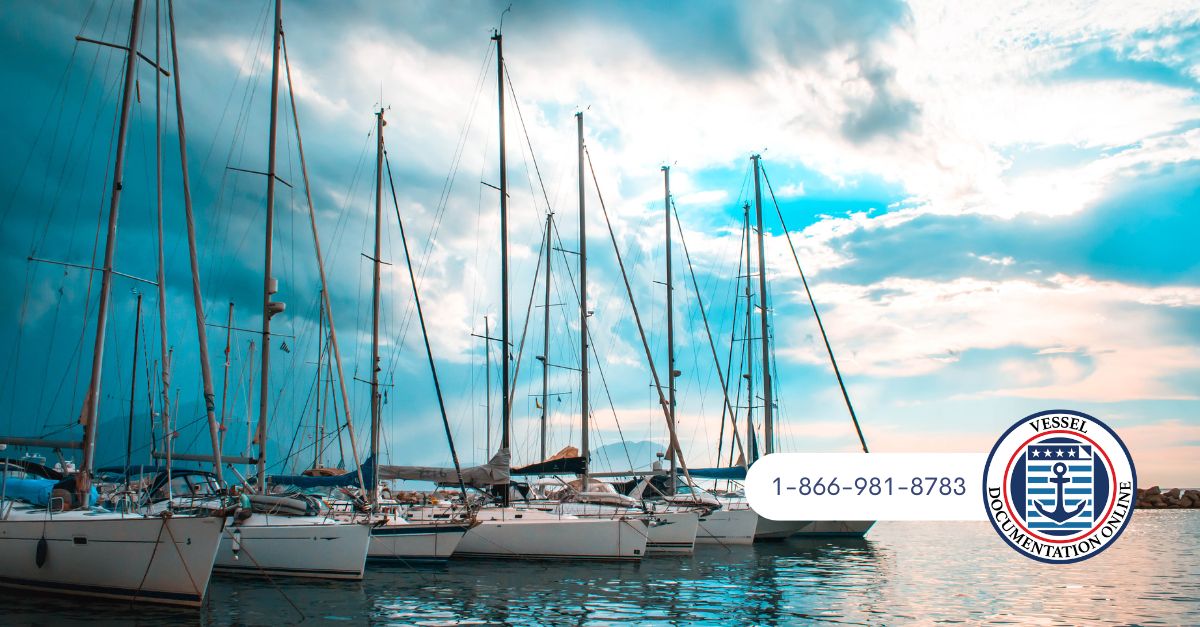 All of your Forms in Vessel Documentation Online
Let's continue with more advice from the Coast Guard Portal. There's an old phrase that says "one hand for oneself and one hand for the boat". This proverb intends you to take steps to ensure your own safety, security, or well-being apart from focusing on your duties or responsibilities. This refers to a captain steadying himself with one hand while steering the ship with the other.
Last but not least, it is also important for you to make sure you comply with all of the United States Coast Guard (USCG) regulations before setting sail. Getting your USCG documentation for federal waters, your title to navigate around your state, or even your bill of sale if you intend to sell your vessel one day… all of them are paperwork you will once need.
And all of them are easily accessible at Vessel Documentation Online. We are a private service that gives you access to any type of boating form from the comfort of your own house. In addition to that, our experienced staff overlooks the documents you submit, to make sure no mistakes are made in order you don't have your overall process delayed. There is one more advantage: your details are kept confidential, given that our platform is SSL-encrypted to avoid the chances of having hackers trying to access our system. Contact us today for any other advice you think you may need!