Whether you are an experienced sailor who wants to renew their USCG documentation, a newcomer to the boating industry who wants to know how to get this type of paperwork for the first time, or simply a curious person who likes being informed about whatever is related to our seas, you have come to the right spot. In this article, we will briefly inform you about the United States Coast Guard and the type of registration you can get from them. 
Understanding USCG Documentation
We will cut straight to the chase: The United States Coast Guard (USCG) is the governmental department that oversees the maritime activity that takes place in federal and close international waters. The state waters (rivers, lakes, and the area compounded from shore up to 3 nautical miles over the ocean) depend on each state's jurisdiction. So, the permits you get to freely navigate around each area will depend on where you are circulating. In some states, USCG documentation will validate you to sail around the state as well.
USCG documentation is a type of registration. As we said, it works at a federal level. It is compulsory for boats that are used for commercial purposes and exceed a net weight of five tons, which is usually around 26 feet long vessels. Recreational vessels over that same weight can also get this type of certification, which may be useful for them in case they do not want to display the state registration numbers (you can be identified by your vessel name instead), you want to apply for a marine mortgage or you intend to travel abroad (federal registration is internationally recognized, so the process of entering and leaving foreign ports will be much simpler). 
When to Renew your USCG Documentation
When you apply for USCG Documentation you are assigned an official number that will stay with the boat for the rest of its life. Moreover, you will be habilitated to display the vessel name on the hull with the hailing port instead of the state registration numbers. After the initial documentation process has been completed, you will get a certificate of documentation, also known as COD.
This COD will have to be renewed yearly in the case of commercial vessels and will last five years for recreational boats (from 2022). The renewal has to be processed between two months before the expiration date and 30 days after (paying a late fee). If you exceed that time you will have to reinstate your documentation instead.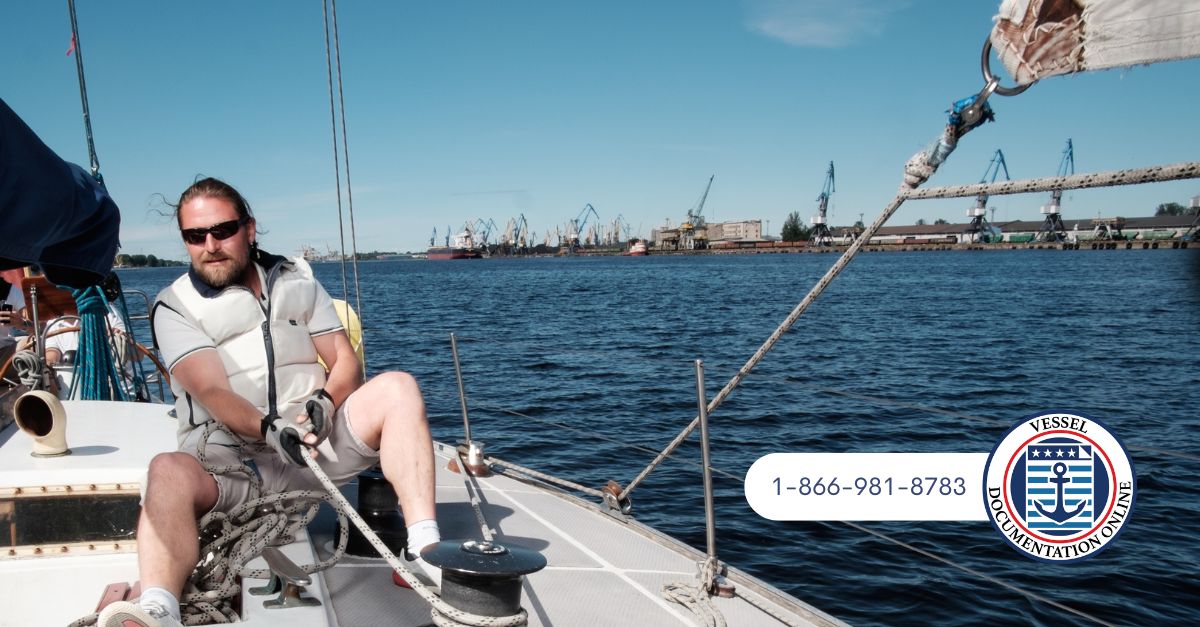 All of Your Forms in One Place
Whether you need to renew your USCG documentation, reinstate it, get it for the first time or even transfer it, as we said at the beginning, you've come to the right place. Vessel Documentation Online is a third-party agency that will facilitate any type of boating paperwork completely online. Furthermore,  your details will be kept confidential given that our platform is SSL-encrypted. Additionally, to have someone from our experienced staff overlooking the forms you submitted, will prevent you from making any mistakes that would be causing delays in the overall process. Contact us today for any other questions you may have!