Once you have your craft and your certification or license the next thing to think about is safety. It is a good idea to think of your boat as a vehicle, which in fact it is. It moves like any other type of vehicle, whether powered by muscle, wind, or motor. The only difference is that it moves on water instead of dry land. The nation's waterways aren't choked with other craft like you will find on the highways and roads, but anything that is propelled and moves are liable to accidents.
The popular idea of the waterways is infinite room and freedom of movement. In most cases that will be true, but not always. Not all accidents are caused by simple crashes; there are other dangers on the water that you should be aware of. Safe operation of your vessel, whether a kayak or powerful motorboat, is a must, not only for you but other boaters too. There are several ways in which to find out where boating safety is explained. If you have applied for your registration and license through a boat documentation service, they can also guide you on boat safety. The official regulations are available online through government websites, but it involves a long search, going from one part to the next. The federal laws cover twenty-seven points and maybe not all will pertain to you or your particular vessel, but there is an alternative.
Vessel Safety Check
Before you think of your boat safety handling, it would be better first to check out the safety of your craft for seaworthiness. The VSC is free and can be arranged through the U.S. Coast Guard, U.S. Power Squadron or check with your boat documentation service. These are specifically for pleasure boats. Other kinds of craft will need a different type of safety check. The examiners are all qualified people and certified experts. They will also teach you the rights and obligations of a pleasure boat owner, boating safety is explained and the resulting penalties for non-compliance of regulations. The checks are arranged for your convenience by just filling out an online form and sending it off.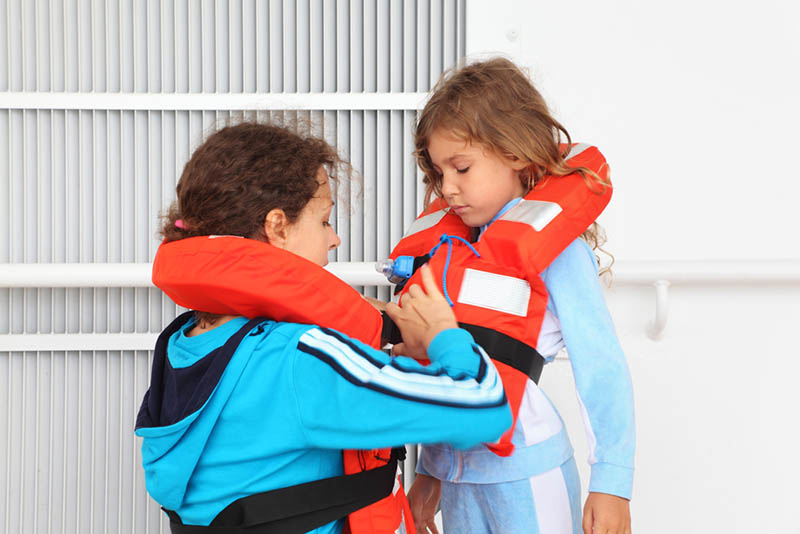 Courses on Boat Safety
If you go online or contact the nearest U.S. Coast Guard office, they can direct you to a course local to you, where Code of Federal Regulations to Recreational Boating safety are explained. If you go to Boat/US Foundation Course Line, you will find a list of twelve courses approved by the Coast Guard. The courses are designed for all types of recreational boaters. Most of these are run by volunteer organizations and are free. The Coast Guard Auxiliary gives classes too.
In some cases their state-run courses. Although volunteers, those that give the safety courses are not only experienced seafarers, but also certified experts. On average, there are 6 to 13 classes in a course.  Some of the courses can be taken online, others you can attend in person. A couple will extend a certificate of competence or attendance on completion of the course. Families that intend to go boating together may benefit from courses that include onboard safety for children.  Of course, the best way to take a class is in person, with others.
U.S. Power Squadron
The Power Squadron is one of the best ways to learn about boating safety. It is an organization that has celebrated over one hundred years of existence. The Power Squadron is free to join, and membership brings many benefits. It is both a club and a water lover community. They run various boat safety seminars, in both English and Spanish. They run comprehensive courses for the safe handling of all types of craft intending to reduce risks, accidents and injuries. In some states attendance to one of their courses earns a certificate, which in turn qualifies as a boat license or operator certificate. They can also lead to lower vessel insurance if your craft carries a mortgage and therefore requires insurance coverage. They teach more than just laws and regulations. You can ask your boat documentation service about these. Here is a quick summary of what you can find in the seminars.
Basic Boat Handling
Basic Seamanship-Ropes and Knots

Boat Handling Under Power.

Advanced Powerboat Handling

Boating on Rivers, Locks and Lakes

Sail Trim and Rig Tuning
Navigation
Using GPS

How to Use a Chart

Basic Coastal Navigation

Mariner's Compass

Mastering the Rules of the Road
The Environment
Basic Weather and Forecasting

Hurricane Preparation for Boaters

Tides and Currents
With over 30,000 members, this organization alone has a great wealth of experience and expertise. It is one of many clubs and organizations that focus on making your boating both safe and pleasant. Your boat documentation service may well help you to choose the best for you. Ask their advice when registering your pleasure boat.