If you're a US vessel owner, it's essential to understand the steps involved in transferring your boat ownership. A Bill of Sale is a necessary document for this process, and it's vital to ensure everything is in order before you sell your boat. Whoever claims boat ownership must first substantiate their claim with the title. A seller should have a willing buyer and a clear title before looking for a replacement. If you plan, you can sell your yacht quickly and simply with minimal effort. You must follow these procedures to draft a bill of sale for your boat.
Determine the Selling Price of Your Boat
Preparing a bill of sale for your yacht begins with setting a selling price. With this method, you can determine a reasonable asking price for your ship and a fair selling price that will satisfy both buyers and sellers. Do some investigating to get a ballpark figure for your boat's worth. As a first step, add up all the money you've spent on the boat's upkeep, including repairs, insurance, marina fees, and everything else directly tied to getting it ready for sale.
Remember to include some money for inflation; the value of your boat's original engine and trailer will be lower now than when they were new. Consider the cost of any extra enhancements you've put into the ship after buying it (such as a custom-built icebox). Some websites even give projected values for boats depending on size, manufacturer, and year of manufacture, so it's worth checking the classifieds and discussion boards online to see what similar ships have sold for recently.
Draft a Bill of Sale with the Seller's and Buyer's Names, Contact Details, and Selling Date
A bill of sale is a legally binding document to transfer boat ownership. The seller and the buyer must fill out their personal information and contact data on the bill of sale. The statement of sale should contain the HINs, IRP numbers, state registration numbers of each vessel, the year, make, model, and serial numbers of each engine, and the names and contact information of the buyer and seller.
When a boat has more than one motor, the serial number and HIN will be duplicated, one for each engine. You should mention the boat's initial price if it aided your talks with buyers. In most cases, however, providing such details is not required by law. To comply with IRS requirements regarding vessel documentation costs, you may be required to supply this information before transferring ownership or getting rid of a boat that has been operated commercially and has a purchase price attached to it.
Have the Seller Sign and Date the Bill of Sale
The seller's signature and date are required next on the bill of sale. If something goes wrong, you may always refer to this paper as a legally enforceable contract between you. The seller's signature should be on the boat registration, but you should get it from them in person if it isn't. Their presence at the bill of sale signing is necessary to prevent fraud and ensure accurate information. The identity of the boat's owner is not required to get the vessel's make, model, brand, hull number, registered length, registration number, or state of registration. A bill of sale with no errors is far less likely to cause problems in the future.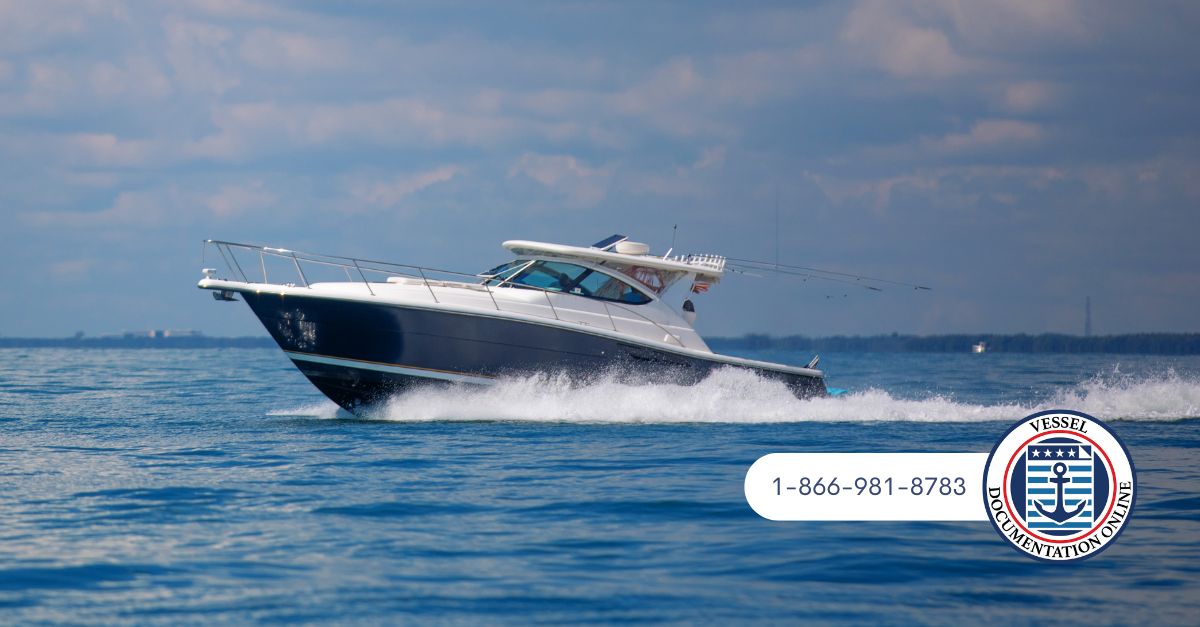 Make Two Copies – One for Each Party Involved in the Transaction
Making two copies of the bill of sale is the other step in getting it ready for use. The top right corner of each copy should have a different number. In this way, you can be sure both parties have the equivalent document in front of them when they sign it. This provision is intended to prove that the price and other terms of the transaction are acceptable to both parties. This safeguards you if the previous owner attempts to claim that the yacht was never sold.
Copy using high-quality paper rather than regular printer paper (the difference could come into play in court). To utilize the duplicates as evidence in a legal case, you should check the relevant legislation in your state. If so, you must state that your copies are authentic government papers. If you need to print anything for a lawyer or judge, choose a letter-size form rather than a smaller format.
If you are a boat owner, you should read this blog before you sell your boat. It is essential to have a Bill of Sale if you are planning on selling your boat. A boat bill of sale serves as proof of ownership of the vessel and should be completed before the sale. Boat bills of purchase may also be used as evidence of payment in a payment dispute. If you want to sell your boat, contact Vessel Documentation Online LLC at 1-(866)-981-8783 for more information.