The ancient poem goes: "red sky at night, sailor's delight." The idea is that if the sky is particularly red as evening becomes nighttime, then presumably the weather on the water will not be so bad. At our Vessel Documentation Online site, we always want there to be as "smooth of sailing," so to speak, for all of our vessel owners. While we can't do much about the weather, unfortunately, we can help you with all of the forms of documentation you need to get done, such as Coast Guard renewal documentation. 
When Do You Need Coast Guard Renewal Documentation? 
Every year. You need to renew your vessel documentation annually. That might seem like quite a bit, but it's the rules. Like your taxes, it's not the kind of thing that you can just skip for a year. Fortunately, at our site, we've made it so that you can fill out your renewal documentation in just a few minutes. Indeed, "Renewal" is probably the most popular use of our website. That's why we have it on the top left of our page. In fact, if your cursor hovers over the "Step 1" on our site, you'll find that "Renewal" is at the top of that list too.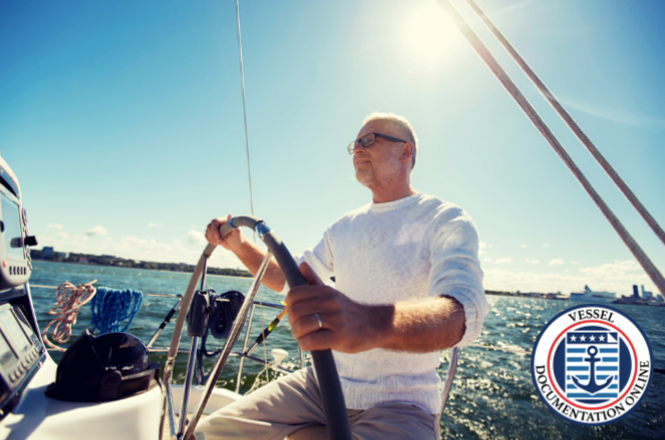 What Happens if My Documentation Expires? 
Well, it's not what anyone wants to have happen, but it is possible to not renew your documentation in time. In fact, it probably happens more often than you might think. Should that be the case, then you can't use our renewal option, unfortunately. But, you aren't out of luck. Instead, you'll scroll down to the reinstatement option. There, you will have to go through a more laborious process than the renewal, but, at the end of the day, so to speak, you'll have the documentation that you need. 
How Can I Get This Done as Quickly and Easily as Possible? 
No one really likes to sit down and fill out their vessel documentation forms. So, we made a site that speeds up the entire process. You can fill out the forms at our site when and how you would like. Then, if you really want to make it easier on yourself, we have the option to renew your forms going forward five years. That means that, instead of having to do this year after year, you can do it once for the next five years. 
Where can I Find Other forms I Might Need? 
When we sat down to name our site, we called it "Vessel Documentation Online" because it had all of the vessel documentation that folks would ever need. From your initial documentation through the renewal, through getting replacements if you need them, all the process of selling your boat (and buying the next one) we have what you need all in one place. Plus, to make it even easier, we're glad to answer any questions that you might have, too. If you want to talk to a professional about any of this, call us at (800) 535-8570.