When it comes to your vessel renewal, do you find yourself saying some version of: "Again? Do I really have to go through this process again?" Yes, Documented Vessel Renewal is an annual obligation. At our site, we make it easy to meet your vessel renewal deadline and get it done on time. Moreover, we also make it so that you can renew your vessel many years in advance. Those are just some of the ways we can help. 
Expedited Processing
As summer turns to fall, many of our clients want to expedite the renewal process for a variety of reasons. That's why many of our customers opt for our "rush processing" service. For a nominal fee, your renewal application moves to the front of the queue. When we forward the information to the authorities, your renewal request takes precedence. This service ensures that your registration gets renewed as fast as possible, ideal for those who need their renewal completed urgently.
Swift Documented Vessel Renewal 
Renewing your vessel registration is perhaps the most common interaction boat owners have with our platform. We understand the importance, which is just one of the reasons we do everything we can to make this process as effortless as possible. For example, no need to search for the renewal form; it's right there on the homepage. Moreover, we've taken uncertainty out of the process by requiring you to complete only the fields marked with an asterisk. 
Renew for Years in Advance
While we initially stated that vessel registration renewal is an annual requirement, we offer a solution to spare you from the yearly renewal chore. We understand the inconvenience and potential pitfalls of forgetting or misplacing your renewal notice. Therefore, we provide the option to renew your documentation for multiple years, up to five years in advance. One less thing to worry about in regards to your vessel can help quite a bit. 
What to Keep in Mind if You Do Renew Annually 
If you do decide to renew your documentation every year, make sure not to renew it too early. While that makes all the sense in the world as a course of action, (so as to ensure that you meet the deadline), renewing yourself too early can cause you to actually lose time and money. 
Consider: when you renew your documentation your new renewal deadline is the following year. So, if your registration is due for renewal in December and you renew it in October, then October is the new deadline. You don't want to do that, so renew ahead of time but not too far ahead of time.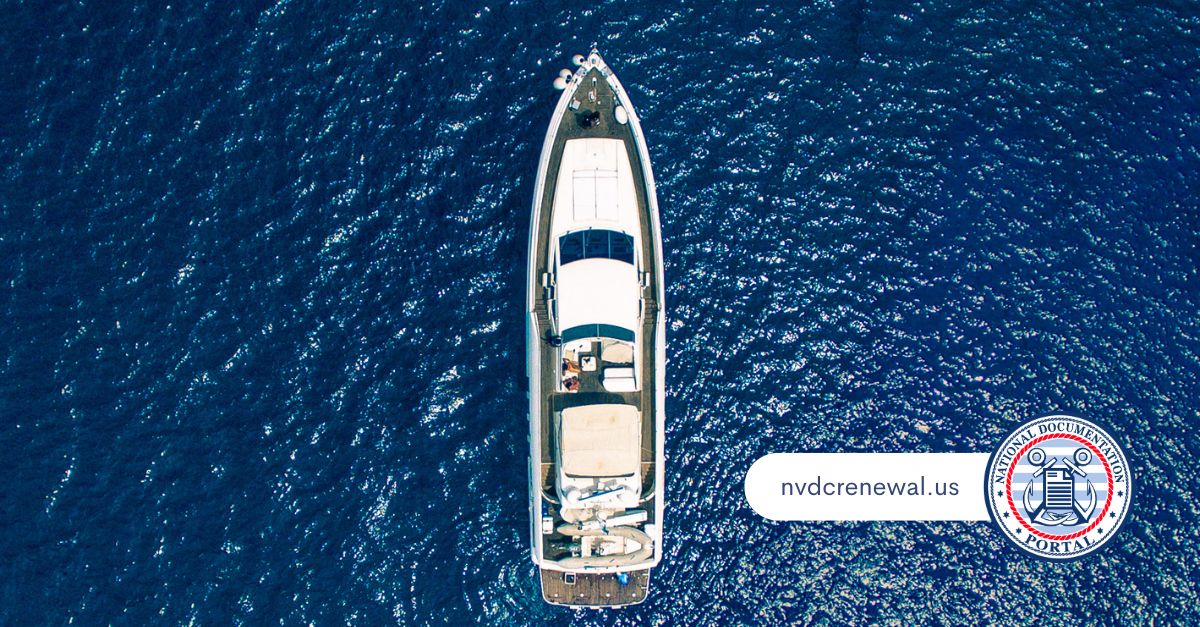 Renewal Planning Ahead
You don't have to wait until the eleventh hour to renew your boat's registration for multiple years. We encourage proactive renewal planning. If you have questions about the different forms, their suitability for your situation, or when to submit them, our dedicated team is here to assist.
In conclusion, boat registration renewal may not be the most fun you've ever had, but it doesn't have to be a source of frustration either. The National Documentation Portal is committed to making this process swift, convenient, and hassle-free.